Why is ISO 22000 important? 
ISO 22000 was specifically designed to corroborate the safe operation of food within the food supply chain. The standard maps out how organisations can demonstrate their ability to control safety hazards that protect the hygiene and safety of food. The standard combines ISO 9001 approach to food safety management and the principles of Hazard Analysis Critical Control Point (HACCP) to amplify assurance of food safety at all levels. The four major elements of the standard include an interactive communication system, systematic management, unique prerequisite programmes and the incorporation of HACCP principles. In this article, we will discuss why ISO 22000 is important, going on to elaborate on its benefits and requirements.
Importance of ISO 22000 certification
The main problem with the food industry is that food items are extremely vulnerable. Majority of the food that we eat today goes through multiple journeys before it can reach our plate. Therefore, it becomes crucial to take extra precautions when harvesting, cultivating, transporting, manufacturing, storing and distributing food items. On a daily basis, there are many hazards that the food industry has to deal with. Common food hazards comprise of microbiological hazards such as bacterial, fungal contamination, chemical hazards such as being exposed to cleaning substances, pesticides, food additives, physical hazards including pest droppings, glass, improper packaging and cross contamination. Moreover, in order to ensure that food is safe for consumption for a variety of people, it becomes vital to emphasise on the potential allergens in the ingredients. Guaranteeing that the food which we consume is safe, hygienic and fresh from a hazard standpoint is indispensable. Not appropriately complying with food safety regulations can result in serious illnesses of your consumers, which can damage your reputation, leading to severe fines, and in extreme cases, can cause company closure or liquidation.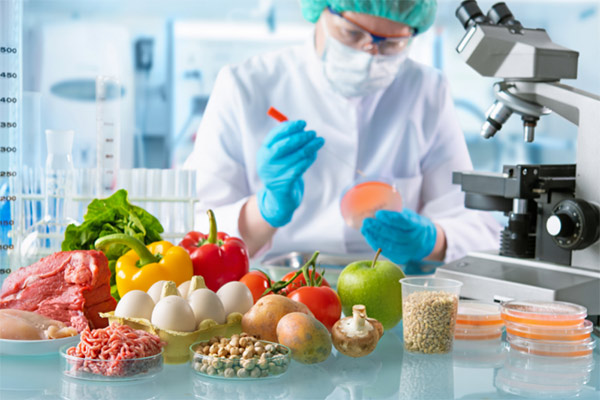 This is why the ISO 22000 standard is so important. The standard was specially created to ensure the safe operation of those within the food industry. It brings forth a framework for measuring and assessing food safety risks and performance, including all aspects of the supply chain. Acquiring certification validates your ability to comply with hygiene standards, HACCP food safety procedures and confirms that you have a healthy Food Safety Management System (FSMS) in place. Don't forget that if you care about environment, you must get ISO 14001 certification too.
Benefits of implementing ISO 22000; Why ISO 22000 is important?
Food safety systems such as those outlined in ISO 22000, yields a business with a set of policies and procedures that appropriately evaluate food safety risks. One of the reason why the standard is internationally recognised is because of its Annex SL framework, which provides industry specific controls that focus on the continual improvement model. Since the ISO 22000 standard is the leading certification for food industry, it helps businesses reap many benefits, such as:
Enabling you to create a comprehensive, systematic and practical approach to identifying food safety hazards and implementing effective control measures.

Allowing you to incorporate industry specific best practises and HACCP principles more easily into your systems.

Achieving compliance with current and applicable food safety standards across different industries and different continents.

Ability to systematically document all techniques, methods and procedures so that they serve as a reference guide and evidence for future audits.

Amplified resourcefulness, efficiency and traceability across the food supply chain.

Enabling participation in large scale food chains across the globe, helping you to enter new and international markets.

Increasing the security of your supply chain to meet dynamic requirements.
Moreover, the standard is helpful for food manufacturers. If you, as a business owner, manufacture food products, it is almost certain that you will be familiar with the ISO 9001 standard. This is because, ISO 9001 is the leading standard on quality management and it is highly prevalent in the manufacturing world. Majority of the manufacturers already have a certification in ISO 9001. If you plan to acquire ISO 22000, the FSMS will run alongside your Quality Management System (QMS), bringing you additional benefits. It is actually benefits of ISO 9001 and advantages of ISO 22000 run adjacent to each other, as it greatly enhances your brand credibility. Additionally, since all ISO standards follow the same technical format, you will have no issues implementing other worthwhile standards such as ISO 45001 for occupational safety, ISO 14001 for improved environmental performance or ISO/IEC 27001 for data security.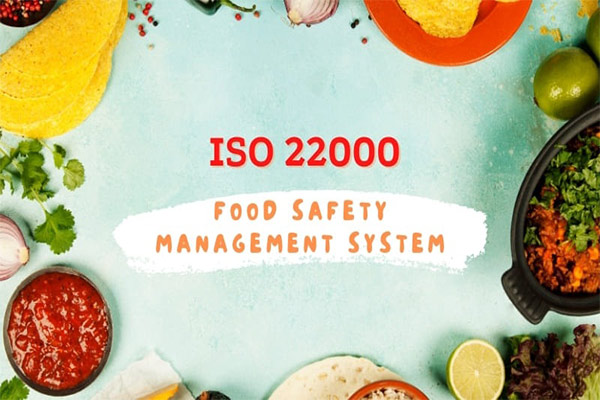 Requirements of ISO 22000
The ISO 22000 standard requires you to have an overall food safety policy for your organisation. Objectives should be set in such a manner that it drives your company's efforts to comply with the policy. In addition to having a systematic documenting structure, the standard requires you to establish a group of qualified individuals to form a food safety team. Moreover, the standard urges organisations to follow HACCP principles, establish a traceability system and have an emergency plan.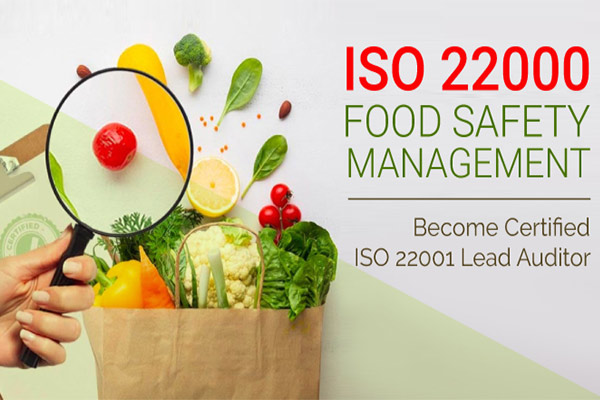 Environmental Management System (EMS) is very important for successful organisations. If you are interested, you should get sufficient information about ISO 14001 meaning.
The importance of ISO 22000 HACCP
In this article we answered that why ISO 22000 is important! because it creates standardisation across the food supply chain. This ensures that the food is safe, hygienic and of high-quality. The benefits of acquiring the certification include risk management, risk identification, increased traceability, increased resourcefulness and increased chances of participating in large scale food chains. The standard requires you to create a food safety policy and a food safety team that focuses on materialising your food safety objectives. Occupational Health and Safety Management Systems is almost similar to ISO 22000. We recommend you too check ISO 45001 audit checklist page too.