Why do we need ISO 9001 certification for tender?
The importance of ISO 9001 for tender contracts cannot be understated. ISO 9001 is a set of standards that helps organisations meet stakeholder and customer needs by utilising quality management principles. Acquiring the ISO 9001 certificate demonstrates a company's ability to consistently provide high-quality services and products which are customer approved and at par with international standards; Edara systems is one the best consultant which can help you to get your QMS. Companies use their ISO 9001 certification to leverage a competitive advantage when participating in tenders.
Everything about tender contracts and ISO certification for tenders
Tender contracts are essentially written offers from the suppliers or contractors about the execution of specific tasks or procurement of raw materials within a fixed time frame. Tendering is beneficial for manufacturers and suppliers as it gives them a unique opportunity to gain financially by suggesting innovative solutions to the bidders at a competitive price. A tender contract is selected by measuring various aspects including quality, delivery and price. Irrespective of the industry, businesses face a lot of competition when applying for tender contracts. Even a small variation can break or make a bidding war. Companies try different strategies to stand out in a sea of bidders. Here, ISO 9001 may be beneficial for tender contracts. ISO 9001 gives companies a clear advantage over their peers. Throughout the business world, the ISO standards are well known for their commitment to continuous improvement. Being ISO 9001 certified is a recognition in itself, helping companies win tender contracts by demonstrating their commitment to quality and improvement.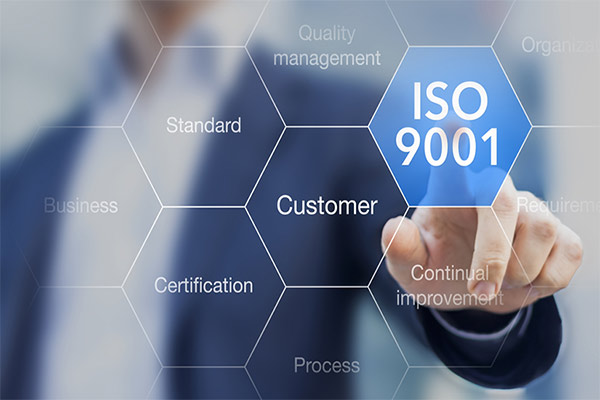 ISO 9001 Certification for Tender contracts and its 3 essential benefits
There are three main advantages of having ISO 9001 for tender contracts. The first advantage is that having an ISO 9001 certificate allows companies to surpass the first obstacle in the bidding process. One of the prerequisites to applying for tender contracts is a PQQ (pre-qualification questionnaire). Many companies utilise the PQQ to shortlist their suppliers. A larger part of buyers ask for ISO 9001 certification in their PQQs. Therefore, being ISO 9001 certified helps companies gain a competitive edge in the early stages of the bidding process.
The second advantage of having ISO 9001 for tender contracts is that it helps to enhance client confidence. From the buyer's perspective, selecting a supplier can be daunting. When a company has ISO 9001 certification, it means that the company has already gone through a rigorous process of becoming certified. It also implies that the company produces high-quality goods or services as a result of meeting the ISO recommendations. This can be extremely appealing to any buyer. Certification encourages buyer/client confidence and demonstrates the company's ability to meet stakeholder expectations consistently. Having the ISO 9001 certificate also means that the company has met regulatory requirements, has consistently increased its efficiency, created customer satisfaction and ensured continual improvement. Therefore, being ISO 9001 certified helps companies achieve tender contracts as it builds unshakable confidence in the minds of the buyers. The ISO 9001 certificate is a credible guarantee that the company will deliver on its promises.
The third advantage of having ISO 9001 for tender contracts is that it allows organizations to "sell themselves." As a direct result of the recommendations in the ISO 9001 standard, the quality of the company's products or services improves. Hence, having an ISO 9001 certificate amplifies any marketing efforts, allowing companies to hold a distinct place in the eyes of both clients and potential tender contractors. As ISO 9001 is about Quality Management System, there is ISO 45001 which refers to health and safety in the workplace. Every managers sccording to the requirements and conditions of their organiations, choose the proper ISO certification.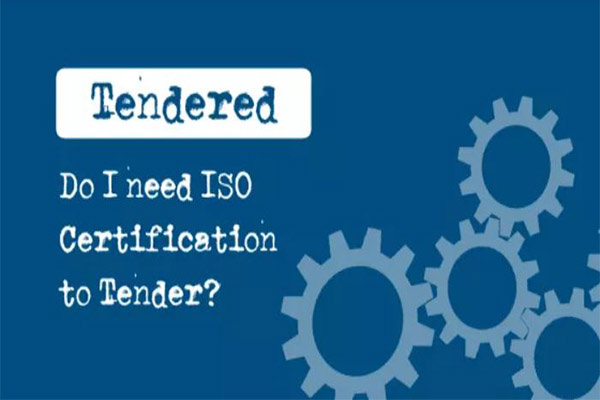 Benefits of ISO 9001; Progress, efficiency and stability and pecuniary drains avoidance
There are several benefits of ISO 9001 for businesses, including integration to improvement, better decision making, greater credibility, broad recognition, increased revenue, improved consistency, increased customer satisfaction and reduced costs. Essentially, the ISO 9001 standard provides both processes and information to the management to improve their current system. As a result of these tweaks, the decision-making process improves, leading to better quality products and services.
Moreover, by improving the quality management system with the ISO 9001, companies can avoid many financial drains. Examples of such financial drains include reworks, rejected products, repairs, recalls, warranty claims, and outdated inventory. When you choose the ISO 9001 instead of ISO 14001, you must know that QMS continuously evaluates quality, improves operational processes, enhances service provision and optimizes production control, resulting in error-free services and products. As a result, costs are drastically reduced. Cost reduction is the most lucrative benefit of ISO 9001.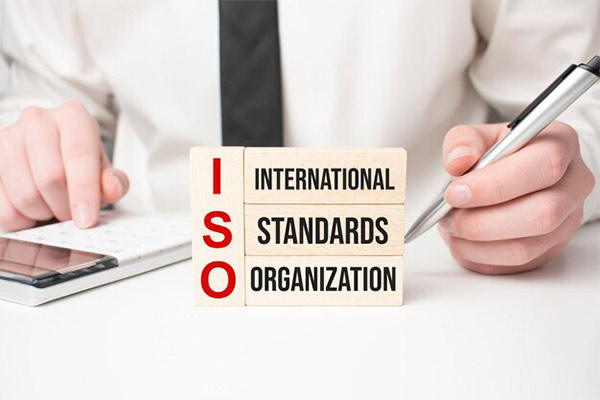 ISO 9001 Certification for Tender; Acquiescence of clients
Similarly, ISO 9001 increases revenue for the parent company by positively impacting customer perception. In seeing the ISO certification symbol, clients believe that all services and products of the company will always hold the same quality. This is instrumental in gaining customer satisfaction. Consistency in quality is also vital in gaining customer loyalty. Repeated customers ensure repeated orders, leading to increased revenues for the business.
Additionally, since the ISO 9001 certificate has worldwide acceptability, holding the certificate can boost the company's esteem. It also enhances the value of the business against its competitors and increases its status amongst the company's clients. Hence, being ISO 9001 certified helps gain credibility and recognition. If you want to know more about Information Security Management System you must read about ISO 27001.