What is the scope of the Quality Management System?
The latest revision of the ISO 9001 standard highlights the importance of establishing the scope of the Quality Management System (QMS) as it enhances informed decision-making. Essentially, ISO standard 9001 recommends that organisations consider three key elements when defining the scope of a QMS. These three elements include identifying stakeholder/client needs, identifying all products/services and creating a scope statement that focuses on quality objectives.
The inclusion of these three elements creates deeper insights that help businesses gain an in-depth understanding of how their clients think and feel; Edara systems as a consultant can help you to figure out it better. By clearly defining the recommendations in the QMS scope statement, companies can meet their customers' expectations by creating products or services considered "high-quality" by their target audience. ISO 9001's QMS requirements offer companies a template for success by integrating a lean approach to process improvement.
QMS (ISO 9001) principles; Scope of QMS ISO 9001
ISO 9001 quality management system urges organisations to shift their focus from product specifications to customer satisfaction. A mistake that many companies repeatedly make is that they simply adhere to product or service specifications. That is the reason why ISO 9001 certification is very important. Although this strategy allows companies to create good quality products, there is no guarantee that their products are an exact fit for their customer requirements. The rationale behind QMS (ISO 9001) principles is to understand that, ultimately, products only create revenue for businesses if they perfectly meet the customer's needs.
ISO 9001 standard encourages businesses to continuously evaluate their existing processes by adopting a process management strategy. Revision of the management strategy allows companies to identify the real-world needs of their customers and create high-quality products or services which fulfil those requirements.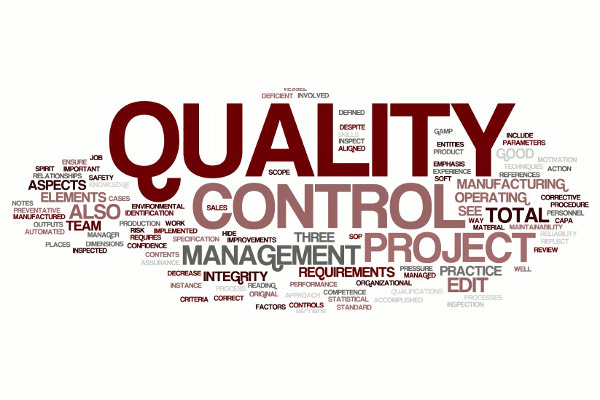 Scope of the quality management system; 7 ISO principles
There are seven fundamental QMS (ISO 9001) principles. The first principle is customer focus. Many companies suppose their customer needs instead of actually conducting surveys to identify them. ISO 9001 evaluates an organisation's initiatives by systematically examining customer complaints and feedback. As a result, it recommends corrective actions that meet the customers' requirements and exceed their expectations. In the context of the organisation, clause 4 of ISO 9001 specifies that organisations must identify internal and external factors that impact the quality of products. Secondly, the company must identify all their stakeholders, including suppliers, employees and potential customers. Thirdly, organisations are recommended to recognise and categorise their consumer's needs and preferences.
The second principle is leadership. The International Organization for Standardization (ISO) understands that only leaders can motivate and encourage employees at all levels to improve processes. This is why the ISO recommends that leaders become more active in the QMS development. In the context of leadership, clause 5 of ISO 9001 compels top management to create specific quality guidelines and goals, communicate these guidelines to all personnel and conduct periodic evaluations.
The third principle is planning. An effective QMS can implement strategies that eliminate risks and identify new opportunities. Therefore, Clause 6 of ISO 9001 recommends businesses to maintain a record of all threats, categorising them by their severity and likelihood of occurrence. It also advises companies to make action plans to mitigate the unfavourable consequences of hazards and integrate the strategies to improve outcomes. If you want to know more ISO 9001 definition, we suggest you to click on the relevant link.
The fourth principle is support. Clause 7 recommends that organisations create effective working environments through the creation of strong infrastructure and effective management of human resources.
The fifth principle defines the effective management of an organisation's operations. Clause 8 of ISO 9001 outlines that organisations should focus on the production guidelines, conduct regular monitoring, evaluate procedure manuals and focus on product specifications to improve their quality.
The sixth principle is performance evaluation. Clause 9 encourages continuous improvement in quality management by ensuring all components of the QMS align with the standards outlined in ISO 9001.
The final principle is improvement. ISO 9001's last clause focuses on continual improvement by recommending that companies improve client satisfaction by appropriately matching their customer's demands. It also advocates the identification of situations where operation outcomes can fail to match the company's objectives and create anticipatory interventions.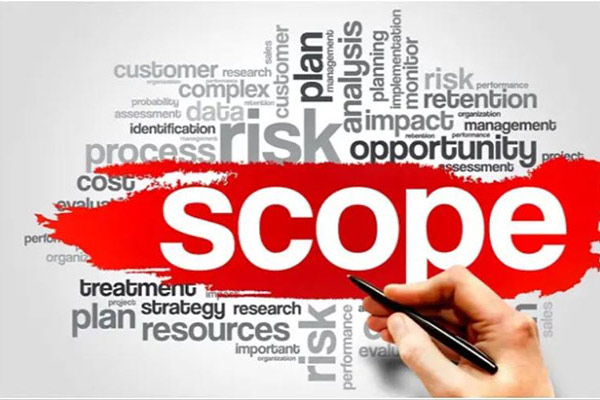 ISO 9001 procedures; Quality Management System and its processes
Companies must implement six mandatory ISO 9001 procedures to increase the efficiency of their quality management system. These procedures include the control of documents and records so that the delivery of services, products and information can be effectively maintained. Data enhancement increases compliance and accessibility, helping businesses improve operations and outcomes. The third recommendation is to conduct regular internal audits to identify and mitigate threats that may compromise internal or international standard compliance. The fourth is to control non-conforming products. This reduces waste by eliminating the consumption and delivery of services and products which fail to meet customer needs of specified quality requirements. Corrective action is the procedure that aims to improve overall performance by eliminating any unfavourable activities in daily operations. The final procedure is preventive action, which helps mitigate any damaging threats' impact by creating changes that address all weaknesses.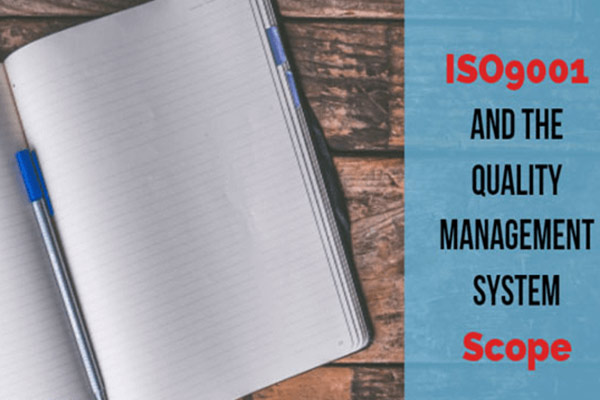 Benefits of ISO 9001; Scope of the quality management system
The main benefit of ISO 9001 is that it allows organisations to identify the needs of their stakeholders and customers more effectively. Through the provision of a framework, the ISO 9001 audit and standard ensures that the organisation can maintain consistency in their quality. This makes the ISO 9001 suitable for medium, large and small organisations. The other advantages include better internal management by clarifying roles and responsibilities. Lesser wastage is also created as preventive and corrective actions address all nonconformities. It also increases efficiency, productivity and the organisation's profit margin. However, the most significant advantage of ISO 9001 is that it increases customer retention and acquisition as it allows organisations to create products or services that perfectly fit customer needs.