What is the objective of ISO 22000?
The ISO 22000 standard was created with one intention, to battle discrepancies across the food supply chain. The problem is that food is a big part of any nation's culture. Therefore, it is very obvious for disparities to exist. Additionally, these inconsistencies across the food supply chain also act as a barrier to international trade. Hence, the ISO 22000 standard was created to combat this issue of lack of standardisation; Very similar to ISO 14001. The principles of the widely appreciated Hazard Analysis Critical Control Point (HACCP) were utilised in the standard to appropriately put controls in place to mitigate all possible risks. However, ISO did not want that the companies should invest their resources just to get a stamp of approval for their operational efficiency. Hence, to make ISO 22000 lucrative, elements of the ISO 9001 standard were also incorporated into the clauses. As a result, any organisation that chooses to undergo a vigilant auditing process and acquire the ISO 22000 standard demonstrates its commitment to providing safe food in the eyes of its potential customers, in addition to reaping benefits such as improved efficiency, reduced waste and increased savings. 
What is ISO 22000 HACCP?
Hazard Analysis Critical Control Point (HACCP) is a set of guiding principles that help organisations to analyse all possible risks related to the safety of their food items, going on to help create controls that can mitigate them. These principles form the basis of all food safety management systems. The seven HACCP principles that you will need to consider when you are creating your Food Safety Management System (FSMS) are:
Identify all potential hazards.

Determine the Critical Control Point (CCP) for each potential hazard.

Create critical limits to prolong the safety of your food items. 

Implement procedures for monitoring, measuring and evaluating the CCPs.

Establish corrective actions and interventions for when the CCPs are not met. 

Establish a verification procedure to ensure the efficiency of the corrective actions.

Maintain diligent records of the entire process.
ISO 14001 or Environmental Management Systems is very important for organisations in Australia. If you are interested to know about benefits of ISO 14001, click on the relevant link and read about it.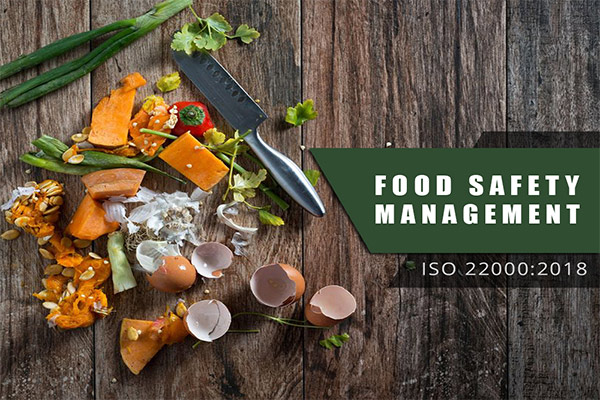 Why is Food Safety Management System (FSMS) important?
An FSMS can serve as evidence for manufacturers that they are compliant with food safety regulations, and are producing food items that are safe to consume. Additionally, an FSMS provides food manufacturers with the assurance that everything is being managed effectively in addition to ensuring that every possible risk has been considered and planned for. Some examples of practices that enhance food safety include sourcing suitable packaging, highlighting allergens or possible exposure to allergens, sourcing quality ingredients, ensuring that the method is broken down into exact steps to produce consistency each time, detailing your supplier's credentials and relevant health and safety checks.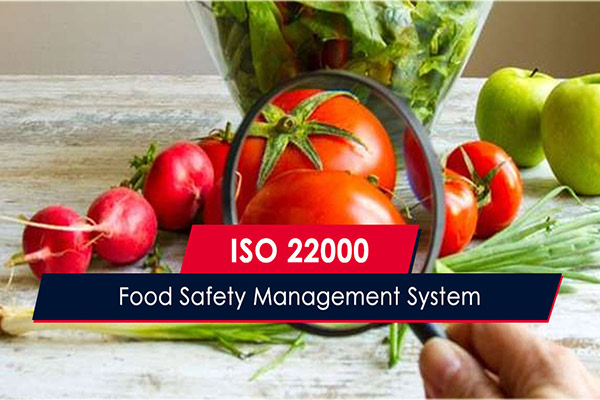 Environmental protection is one of the great aims of responsible organisations. That's why they get ISO 14001 or EMS. If you want to get more info about ISO14001 requirements, don't forget to click on the related link.
what is the purpose of ISO 22000?
Acquiring and implementing an FSMS using the guiding principles of ISO 22000 helps organisations adhere to their food safety objectives. This includes:
Planning, implementing, operating, maintaining and updating an FSMS providing products and services that are safe and following their intended use.

Showcasing compliance with applicable statutory and regulatory food safety requirements.

Evaluating and assessing mutually agreed-upon customer food safety requirements and demonstrating conformity with them.

Effectively communicating food safety-related issues to interested parties within the food chain.

Ensuring that the organisation confirms its stated food safety policy.

Demonstrating conformity to relevant interested parties.

Seeking certification for their FSMS by an external organisation, or making a self-declaration to the requirements of the standard.
Every successful manager knows about the most important ISO certification. Environmental Management Systems or EMS is one of them! In this link we explained about ISO 14001 audit.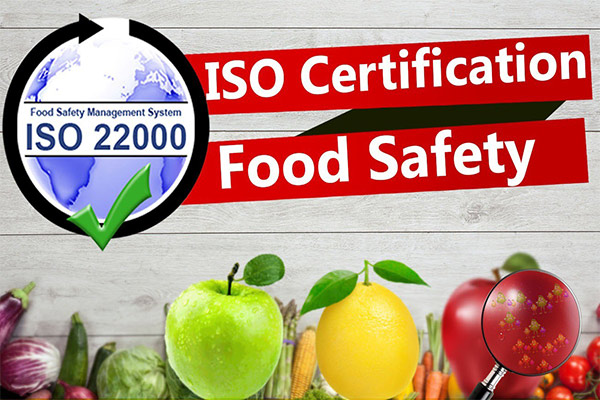 Why is ISO 22000 important? Importance of ISO 22000
There are many benefits of acquiring ISO 22000 including enhanced customer satisfaction, enhanced operational efficiency, better relationship management, enhanced credibility and quality control.
Customer satisfaction is enhanced as the quality, reliability and legality of the food products are guaranteed. Moreover, as the standard incorporates core elements of ISO 9001, quality management and adhering to customer requirements are also addressed. This leads to the continuous delivery of products that perfectly meet the demands of the customers.
Similarly, the standard helps organisations achieve operational efficiency by increasing the effectiveness of the FSMS by combining the prerequisite programs, HACCP and ISO 9001 with plan-build-control-prevent philosophy. Enhanced operational efficiency directly reduces costs due to continuous improvement of operations, better management of resources, lesser rework and better sales.
Another crucial benefit of acquiring the standard is that it improves relationships between parties, including customers, staff, suppliers and manufacturers. The focus on relationship management helps organisations determine mutually beneficial goals, clear ambiguity regarding tasks, delegate responsibilities and gauge the competence of personnel. Furthermore, the standard urges organisations to create communication channels for inter-department and intra-organisation, helping to ensure that no information is misinterpreted. The enhanced clarity helps to improve effective communication between all parties, leading to proper engagement and better productivity.
In addition to all the benefits stated above, one of the biggest achievements of the ISO 22000 standard is that it improves the credibility of an organisation through the realisation of legal compliance and improved risk management. The standard helps organisations comprehend the impact of mandatory and legal demands on the organisation and its customers, helping them benefit from internal audits as well as management reviews. Similarly, improved risk management enables the most stable and traceable products and services, helping the organisation build a more reputable brand image.