What is the difference between ISO 27001 and SOC 2?
We are currently living through a particularly unique time period in human history, which is being dubbed by historians as the information age. A time period that is characterised by unprecedented volumes of information being created on a daily basis and a radical shift in the way it is being stored and accessed. What used to occupy considerable physical space is now being stored digitally in a tiny fraction of that space. In addition to the substantial savings in storage costs, computerisation and digitisation have also reduced data retrieval time to seconds, made it accessible from anywhere at any time, and revolutionised tracking efficiency.
 The security of information assets
On the flip side, this digital revolution has also contributed to a rise in cyber security threats, making data susceptible to a wide range of new security vulnerabilities. Needless to say, the consequences of a data breach, in a world where all data is stored online, can be disastrous, to say the least. People are increasingly concerned with how their information is managed by the corporations they entrust it with.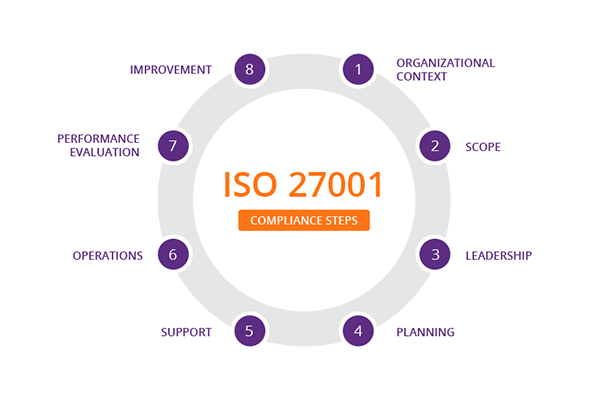 Similarly, corporations have become uncompromising when it comes to the security of their information assets. If you are a B2B company, you have most likely been asked whether your organisation is SOC 2 or ISO 27001 certified, and if you replied no, you have probably missed out on a business opportunity because you did not meet this mandatory requirement. If your organisation isn't certified and has never found itself in this position, it is only a matter of time before that happens.
If you have, then you know it does not feel good to be passed on for such a reason, nor is it good for business. Either way, you have surely been wondering which one of the two certifications would be more suitable for your business. Lucky for you, our certification experts have conducted a side-by-side comparison so that you can make an informed decision on which one meets your organisation's needs.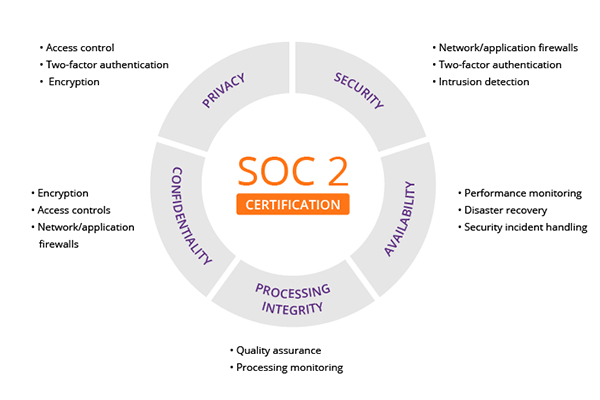 ISO/IEC 27001 Information Security Management
ISO/IEC 27001 Information Security Management and Service Organization Control 2 (SOC 2) are two of the world's most prominent information security and risk management certification frameworks. Because they are both similar in intention, they are considered close cousins by industry professional. However, each one has its own benefits. To help you make your pick, we've reviewed the following five key compliance elements:
Scope
ISO 27001 and SOC 2 are quite similar with respect to the areas covered, including security controls and processes as well as the policies and technologies intended for the protection of sensitive information. Our experts estimate that over 90% of security controls are the same in both frameworks. Similarly, both standards suggest that organisations should only implement controls that apply to them. Where they slightly differ, is in how that determination is made. To enforce and manage data protection practices, ISO 27001 relies on the development of an Information Security Management System (ISMS).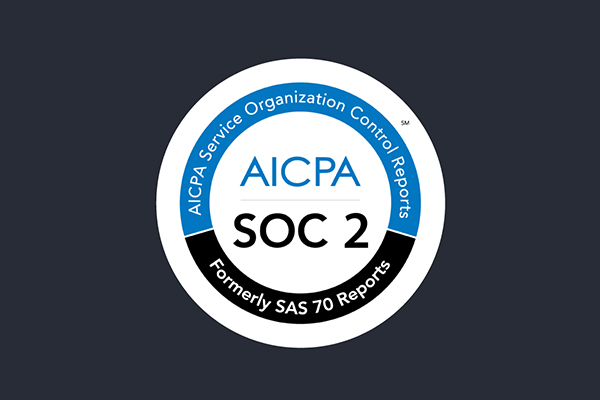 Compliance is then achieved through risk assessments which help with identifying and implementing security controls that are reviewed regularly. On the other hand, SOC 2 offers way more flexibility in that it consists of five Trust Services Principles (Security, Availability, Processing Integrity, Confidentiality, Privacy) of which only the first is compulsory. The implementation of internal controls related to the other principles is not required to achieve certification and remains strictly optional.
Popularity
Both frameworks enjoy international recognition, however, SOC 2 is more popular in North America while the opposite is true for the rest of the world.
Process
Certification to both standards requires passing an external audit. The ISO 27001 audit is conducted by an auditor from an accredited certification body while an SOC 2 attestation report can only be delivered by a licensed Certified Public Accountant (CPA). Another minor difference lies in document delivered upon passing the audit. ISO 27001 confers a certificate of compliance while SOC 2 grants a formal attestation.
Timeframe
Both ISO 27001 and SOC 2 certifications are conducted in three stages prior to which a gap analysis must be conducted to identify areas your organisation already complies with and those where improvements still need to be made. Based on this information, security objectives and the areas they cover can be determined. This will help with identifying the appropriate security controls and planning for their implementation. When ready, organisations can reach out to the relevant parties to schedule an audit.
The duration of the entire process depends on various factors, the most obvious being the amount of work required for your organisation to align its processes with standard requirements. Based on their experience, our experts can safely say that the implementation of SOC 2 generally takes half as much time as it takes for ISO 27001.
Difficulty
Out of the two standards, SOC 2 is a lot simpler to achieve than ISO 27001 because it is cheaper and easier to implement. ISO 27001 is way more rigorous and requires additional efforts. It does however offer a more comprehensive protection against information security threats.
We hope that this article has helped you decide which standard is a better fit for your organisation. If you still have doubts, our experts will be happy to further discuss this with you over an obligation-free phone consultation. You can reach us at 02 8091 5777.