What are Quality Management Systems? The meaning of ISO 9001
Whether they are officially recorded or not, every company has various business management systems which dictate how things get done when they need to get done. Unlike an informal one, a documented business management system is a set of clearly defined policies, processes, and procedures used by an organisation to ensure that it can fulfill the tasks required to achieve its objectives.
These objectives cover many facets of the organisation's operations, including product/service quality, environmental impacts, and safety risk in the workplace, to name a few. For instance, an ISO 9001 Quality Management System is a framework for product and service development that optimises the continuous improvement of quality to ensure that they consistently achieve customer satisfaction. At Edarasystems as an ISO consultant, the best ISO certification company in Australia, you can know more about ISO 9001 meaning and then apply for this certification. 
ISO 9001 definition; what is the meaning of ISO 9001 and QMS?
ISO 9001 Quality Management Systems (QMS) is the international standard for creating a Quality Management Systems (QMS), published initially by the International Organization for Standardization (ISO) in 1987 and most recently updated in 2015, hence the updated appellation; ISO 9001 Quality management systems.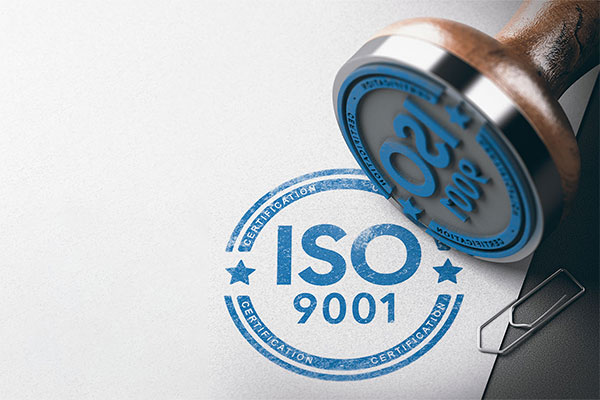 Advantages of ISO 9001 certification similar to the ISO 9000 which is a part of family, which is the world's best-known quality management standard for companies and organisations of any size. World's best-known because it had to be agreed upon by a majority of member countries to become an internationally recognised standard, which means it is accepted by a majority of countries worldwide. 
7 quality management principles behind ISO 9001 meaning and requirements
ISO 9001:2015 builds on seven quality management principles, which, when followed, will ensure your organisation is set up to consistently produce value for its clients. With these seven foundational principles in place, implementing an ISO 9001 quality management system will be much more straightforward. If you want to know how much does ISO 9001 certification cost, you should read the related article.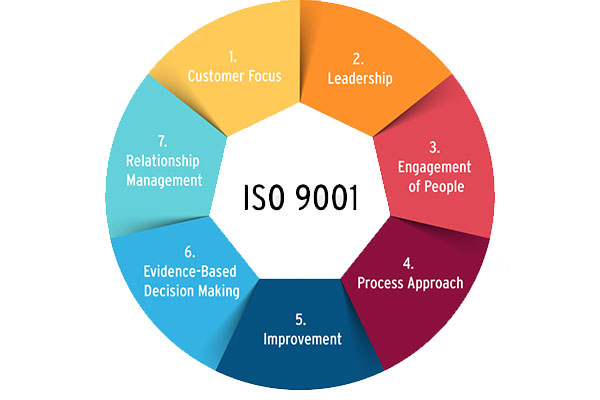 For getting the answer of what is the meaning of ISO 9001, first you should be familiar with the seven quality management principles are as follows:
Customer focus:

the main focus of quality management is to meet and exceed customer needs and expectations. It will contribute to the long-term success of your organisation. Attracting customers is important, but it is vital to retain their trust. Therefore, adapting to their future needs is essential. 

Leadership:

 to ensure that everyone in the organisation understands what you are trying to accomplish, it is important to demonstrate strong leadership with a clear mission and unified direction.

Engagement of people:

 It will be easier to deliver value for your consumers if you have competent, empowered, and engaged individuals at all levels of your organisation.

Process approach:

 Understanding activities as interconnected processes that function as a system allows for more consistent and predictable outcomes. People, teams, and processes are not independent of each other, even if it might seem that way; therefore, ensuring that everyone is aware of the organisation's processes and how they interact will increase efficiency in the long run.

Improvement:

 Successful Organisations are consistently focused on improving themselves. If you want to keep delivering value to your customers, you must react to changes in the internal and external environment. This is especially important in today's world, where things change so rapidly.

Evidence-based decision making:

Making judgments calls is never easy, and there is always some uncertainty involved; however, ensuring that your decisions are founded on data analysis and assessment can increase the likelihood of getting the intended results.

Relationship management:

 Nowadays, organisations do not operate in a vacuum. Identifying and effectively managing the crucial relationships with interested parties such as your suppliers will help you achieve long-term success.
In the following description about ISO 9001 meaning, we are going to provide a comprehensive explanation about ISO 9001 requirement, so don't forget to read the rest of the article,
Quality management requirements in Australia; ISO 9001 definition
The ISO 9001 procedure and requirements are divided into 11 sections referred to as ISO 9001 clauses. Clauses 0 to 3 are optional for implementation, whereas clauses 4 to 10 are required; the only exception is clause 8, which can be forgone if the organisation determines that some elements are not applicable.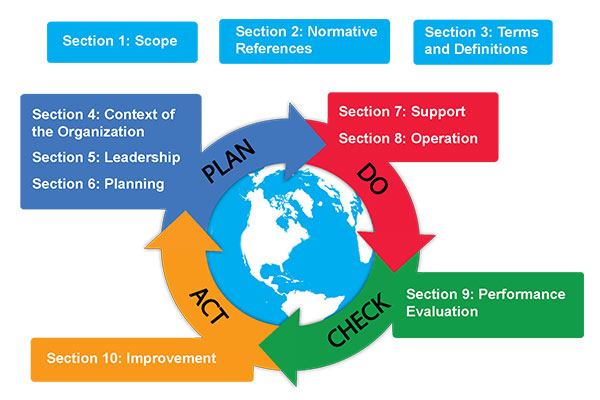 The 11 clauses related to ISO 9001 definition are grouped as follows:
Clauses 0 to 3: Introduction, Scope, References, Terms, and Definitions

Clause 4: Context of the organisation

Clause 5: Leadership and commitment

Clause 6: Planning for the QMS

Clause 7: Support & resource management

Clause 8: Operational planning and control

Clause 9: Performance evaluation

Clause 10: Improvement actions
When implementing the standard's requirements, the most difficult part is ensuring that the resulting collection of policies, procedures, processes, and records fits the organisation's needs and its clients whilst also allowing room for system improvement. The ISO 9001 internal audit and entire process can be tricky, long, and arduous, which is why most organisations call upon the expertise of a consulting firm to handle the brunt of the work. The silver lining here is that once this process is effectively implemented and properly followed post-implementation, it creates a cycle of perpetual process improvement that keeps your organisation running like a well-oiled machine at all times. We hope after reading this article, you get the answer of what is the meaning of ISO 9001.