What is ISO 22000? The Food Safety Management System
Irrespective of their specific product, all food producers have a responsibility to manage the safety of their commodities as well as maintain the well-being of their consumers. This is why the ISO 22000 standard exists. The consequences of adulterated, dubious, unsafe or contaminated food can be serious. According to the estimates by World Health Organization (WHO), every year approximately 600 million people suffer from food poisoning, dehydration or fatality due to unsafe/contaminated food. Globalisation in addition to the complex supply chain makes traceability and food safety controls difficult to implement. The ISO food safety management standards help organisations to identify and control food safety-related hazards, while simultaneously working to improve efficiency across the processes. If you ask what is ISO 22000, we can say it provides a layer of reassurance to all types of food producers, helping their products cross borders and bringing people food that they can trust. A Food Safety Management System (FSMS) based on the recommendations of ISO 22000 not only improves a food producer's measures against food-borne illnesses but also improves their credibility in the eyes of conscientious customers. The following article of Edarasystems describes the certification requirements, cost, benefits, audit process as well as certification process of ISO 22000.
ISO 22000 requirements
To establish an effective FSMS, the organisation must have a food safety policy that is in alignment with the overall organisational objectives. Thereafter, the company's efforts must comply with the food safety policy. To mobilise and focus all the efforts throughout the organisation, it is helpful to set objectives and design a management system following these targets. To acquire the ISO 22000 Australia certificate, the organisation must maintain records of the performance of the management system. Additionally, a food safety team should be established containing a group of qualified individuals. Communication procedures should be defined by the top management to ensure effective communication across the organisation and with important contacts outside the company including regulators, suppliers, customers and others. Another requirement of ISO 22000 is to have an emergency preparedness plan. Similarly, it is also necessary to establish a traceability system for the identification of a product, a corrective action system and a system to control non-conforming products. Documentation procedures should be maintained for handling the withdrawal of a product and gaining control of monitoring or measuring devices. After adhering to these requirements, the organisation needs to hold management review meetings to evaluate the performance of its FSMS.
The other prerequisite requirements for ISO certification application include specific measures for pest control, adhering to food safety parameters, appropriate construction as well as the layout of storage houses, equipment maintenance, personal hygiene of employees, presence of sanitising measures, and appropriate disposal of waste materials. Here, it is essential to remember that appropriate documentation should be maintained for all of the above-mentioned prerequisites for the ISO 22000 certification audit.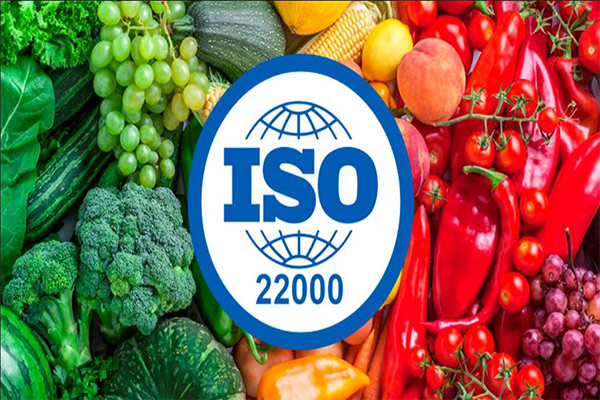 ISO 22000 certification process
To get certified, organisations need to first develop their management system. This begins by identifying their core business processes, documenting processes with the involvement of the employees, and going on to review, approve and distribute the documents to those who need access to the information. Next, organisations need to implement their system by ensuring that the procedures are being performed as they are described in the documentation. This requires appropriately trained employees, effective reporting systems and measurable data. Lastly, organisations need to verify that their system is effective, by conducting the audit and reviewing the processes for compliance and effectiveness. This includes interviewing people and looking at sample records. During this phase, it is helpful to identify and report strengths and weaknesses, so that appropriate corrective and preventive actions can be taken.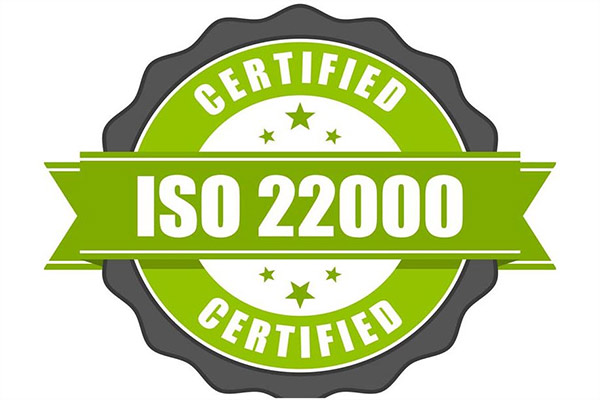 After you answered "what is ISO 22000 describe the key elements?" you have to be familiar with one of the most important international certifications (EMS) which helps the organisations to develop. It is about Environmental Management System. If you are interested, we suggest you to visit ISO 14001.
ISO 22000 audit process
During the audit, the fundamental aspects of the ISO 22000 requirements are examined. Additionally, auditors also analyse if the principles of client focus, control and guidance, employee engagement, documentation control, enhancement, composite decision-making and associative administration have been taken into account while creating the FSMS.
What is ISO 22000 benefits?
In addition to gaining the trust of consumers, acquiring the ISO 22000 certificate has many benefits. This includes upgraded health and safety procedures, meeting supervisory necessities, improved customer satisfaction, improved transparency, upgraded response to risks, reduced investigation time, worldwide recognition and augmented business opportunities. Additionally, the application of the FSMS strengthens risk management controls across your food supply chain, thereby improving the confidence of customers, suppliers and other stakeholders in the safety of your food and your ability to minimise and mitigate health risks.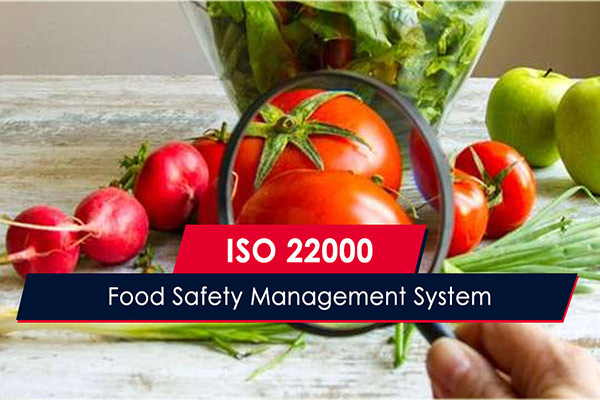 In addition to ISO 22000 benefits, there is Quality Management System too. It's very important to prosperous managers; If you want to know more about  benefits of ISO 9001, click on the related link.
ISO 22000 certification cost
The cost of acquiring the ISO 22000 certificate is variable. Many contributing factors affect the cost of the certificate, including the size and the complexity of your organisation. Smaller organisations with fewer employees require fewer days for auditing whereas the number of days required for audit increases for larger organisations. what is ISO 22000