HSEQ is an acronym utilised to denote Health, Safety, Environment and Quality management. It is a specialised field concerned with any organisation's health, safety, environment and quality management. Similarly, any individual certified in this field is known as an HSEQ manager.
Why is HSEQ certification important for your business?
We have discussed the answer to "What is HSEQ?" question; Now let's talk about its importance. According to a study by the International Labour Organisation (ILO), there are 2300,000 fatal and non-fatal work-related accidents yearly. To prevent such alarming incidents, organisations place HSEQ policies and hire HSEQ managers to enhance workplace safety, address environmental concerns, and ensure that the quality of their products and services does not deteriorate. Utilising such protocols, business-critical risk areas are investigated utilising proven and powerful risk-based approaches. To meet the HSEQ objectives, appropriate communication channels are necessary. Good communication includes:
Writing and updating incident reports.
Developing and establishing written policies and procedures related to safety, quality and environmental objectives.
Keeping track of all records, reports and results.
Aiming for higher quality, better occupational health and better environmental performance by focusing on safety and sustainability.
Benefits of implementing HSEQ policies or hiring an HSEQ manager include:
Understanding the main health and safety issues within a business while continually developing their knowledge.
Establishing standards that monitor the performance of the organisation.
Developing response strategies so that the business objectives are never compromised.
Creating a culture of open communication leading to better employee engagement.
In addition to the fact that HSEQ improve organisations quality, ISO 9001 certification do the same.
Certifications to become an HSEQ manager; HSEQ manager meaning
To become a certified health, safety, environment and quality manager, you must have relevant health and safety management and quality management certification, such as ISO 27001. Some basic qualifications that will help you progress in your career include the following:
ISO 14001: The ISO 14001 standard focuses on how an organisation can improve its environmental performance and reduce environmental impacts. Organisations are guided to build a customised and effective Environmental Management System (EMS) that helps them achieve compliance with various regulatory, statutory and legislative obligations. Additionally, the EMS helps business owners analyse their processes to identify how they allocate resources so that less waste is produced and energy management is done appropriately.
ISO 9001: The ISO 9001 standard is among the most popular standards globally. It guides organisations to build an effective, efficient and sustainable Quality Management System (QMS) that allows organisations to deliver high-quality goods or services consistently. Additionally, the standard helps business owners examine the processes to identify their clients' actual needs and create products or services that are a perfect fit.
ISO 45001: The ISO 45001 standard guides organisations to develop an efficient Occupational Health and Safety Management System (OHSMS). OHSMS aims to help business owners identify the risks hidden within their workplace and instil practices that improve the health of their worksites. As a result, workplace safety increases, lesser incidents /accidents take place, and the business is better prepared for emergencies. Initially, OHSAS 18001 was utilised; however, it is slowly becoming obsolete.
NEBOSH IGC: The NEBOSH International General Certificate is one of the leading health and safety qualifications in occupational health and safety. It is globally preferred as it helps managers understand general workplace issues and how they can be applied in different sectors worldwide.
Role of an HSEQ manager; Conducting HSE requirements
We have discussed the answer to "What is HSEQ?", but "What is the role of an HSEQ manager?". As the name suggests, the HSEQ manager is responsible for maintaining the health and safety of an organisation as well as ensuring that quality management principles are integrated into daily practice. Some core responsibilities include:
Providing legislature and regulatory advice on all matters related to health, safety, environment and quality management.
In cases of disagreement, the manager is responsible for liaising with customers, registration bodies and suppliers to resolve issues.
If the organisation has implemented quality accreditations, the manager will maintain ISO 9001, ISO 12001, ISO 18001 and ISO/IEC UKAS 170270. Additionally, they will also be incharge of scheduling, conducting and reporting periodic audits to ensure ongoing compliance.
Another manager's responsibility is implementing and enforcing an internal health, safety, environment, and quality management audit schedule.
The manager is responsible for maintaining the management systems and identifying and implementing initiatives to improve the efficiency of all procedures.
Managers also initiate improvement activities aimed at the processes and support systems and provide advice on risk assessment and management.
The manager is also responsible for establishing the minimum standard of competence and skills required by office representatives so that further training requirements can be identified and implemented.
The manager also undertakes the overall responsibility for all accidents and incidents investigation.
The HSEQ manager also advises the group on legislative and regulation updates, ensuring that the documentation related to the QMS, EMS and OHSMS is kept up to date.
The ISO 22000 certification is Food Safety Management System. If you need this certification for your organisation, contact Edara Systems consultant.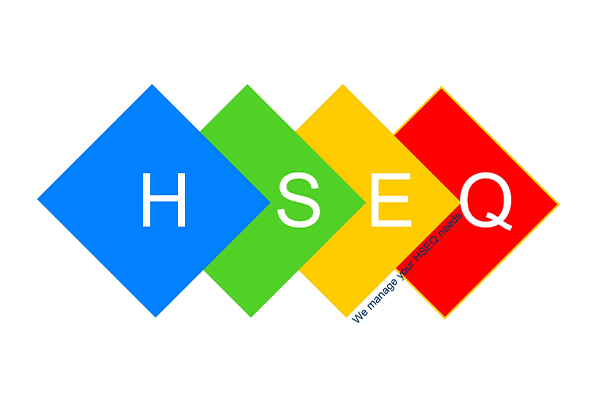 Become an HSEQ manager by Edara Systems help
In this article we have answered one of the most common question which is "What is HSEQ?". HSEQ allows organisations to address and mitigate all their occupational health, safety, environmental and quality-related issues. If you need help to become HSEQ manager, fill the pop-up form on this page to contact Edara Systems consultants.