What is HACCP Certification?
Following the establishment of the National Aeronautics and Space Administration (NASA) in the late Fifties, the idea of sending men to space became the central focus of the institution and began raising some serious considerations. Putting astronauts in space would only be half the battle, keeping them alive would bring forth its own set of challenges, the main one being food safety. Consuming contaminated food on earth is bad enough as it is, up there, it can have disastrous consequences.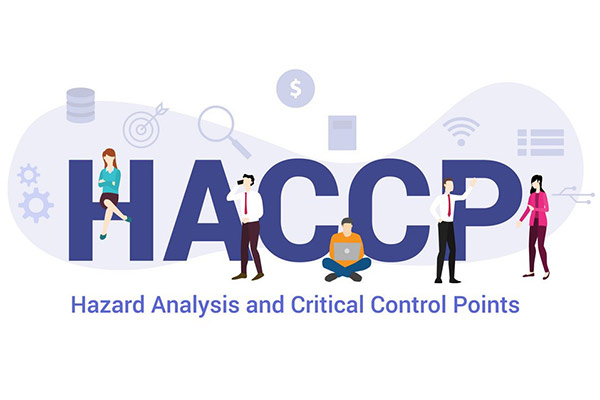 Hazard analysis and critical control points; Food safety
At the time, food safety practices in industrial production were primarily based on product testing. Food specimens were obtained and tested from processed foods to determine if they were contaminated. Although efficacious, this method was not conclusive in assessing the safety of large batches of food; while one portion of a large batch may be safe for consumption, another may not be. This led to the need for testing multiple sections of the same batch, so much so that a great majority of it ended up being used for testing and very little final product remained for commercialisation. Because this method was wasteful and impractical, NASA decided that it needed to be replaced by a more sustainable one. That's when they teamed up with the US Army Laboratories and Pillsbury to work on developing an alternative approach to food safety.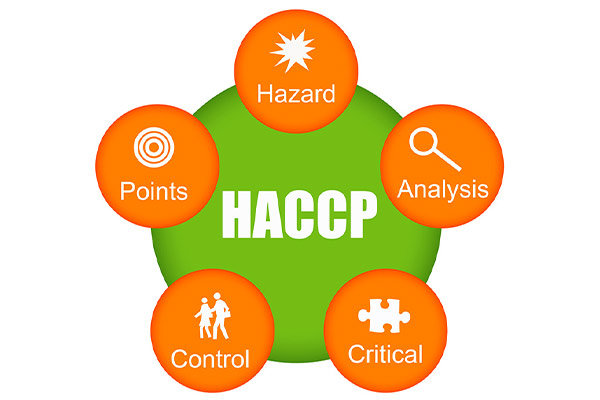 Critical Control Points (CCP)
Using the Critical Control Points (CCP) requirements from NASA's engineering management framework as guiding principles, it was concluded that the focus of the new approach should be on prevention rather than testing. This meant that their efforts would be concentrated on ensuring no hazards are introduced during the food manufacturing process, as opposed to the more reactive approach of trying to identify the hazards and their potential occurrence in the final product. NASA's CCPs were originally used for weapon and engineering system reliability testing.
The end result revolutionised the food industry, bringing important improvements to safe food production. By the early Nineties, it would become known as Hazard Analysis and Critical Control Points (HACCP), an internationally recognised approach to food safety, featured in the Codex Alimentarius and accepted by both the World Health Organization (WHO) and World Trade Organization (WTO) for its contribution to world food safety standards.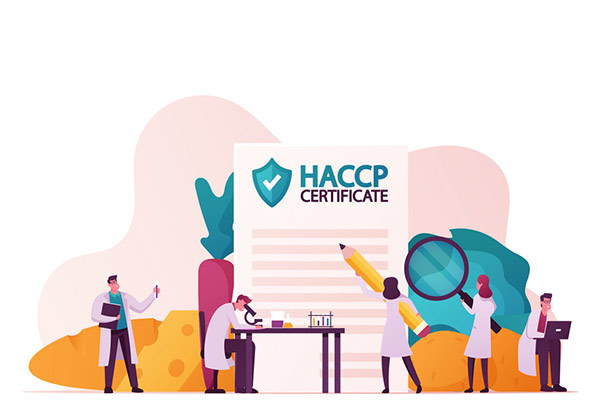 HACCP certification's evidence-based approach
Today, many of the world's finest food manufacturers and vendors use this globally hailed method for identifying and managing food safety related risks as the basis of their food safety management programs, because it provides their customers, members of the public, and regulatory agencies irrefutable proof of their commitment to producing and distributing food that is safe for consumption and in line with international standards. HACCP certification's evidence-based approach can be especially helpful when your organisation is the subject of an inspection by industry regulators or stakeholders.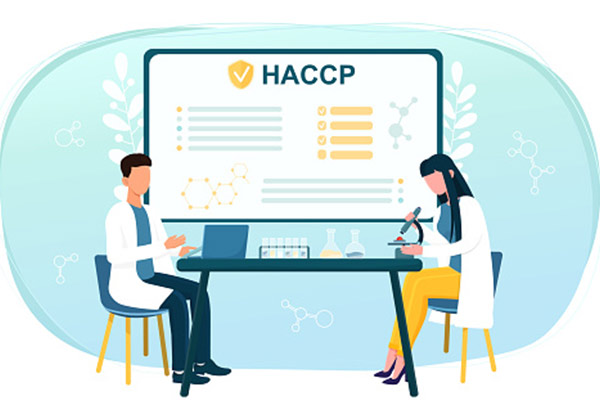 principles of HACCP certification
From a technical perspective, HACCP consists of a management system that addresses food safety through the testing and control of biological, chemical, and physical hazards. The analysis covers elements such as the production of raw material, procurement, and handling, all the way to the production, distribution, and consumption of the final product.
Certification to the international HACCP standard is built around the following seven principles:
Conducting Hazard Analysis of biological, chemical or physical food hazards
Identifying critical control points
Establishing critical control limits, such as minimum cooking temperature and time
Monitoring control of Critical Control Points
Establishing corrective actions
Establishing verification procedures to confirm that the HACCP system is working effectively
Establishing appropriate documentation and record keeping practices
third-party  surveillance audits to achieve HACCP certification
To achieve HACCP certification, organisations need to undergo and pass a third-party certification audit, conducted by a qualified food safety auditor, during which their HACCP system and relevant documentation will be meticulously reviewed against the above 7 principles to ensure all compliance standards are met.
Just like with ISO certification, HACCP certification is conferred by a registered certification body and is an ongoing process. This means that certification needs to be maintained through surveillance audits taking place after certification is granted and before the renewal audit, which takes place every 3 years.
If your organisation intends to manufacture food on a large scale, HACCP certification is a mandatory requirement. The first thing your organisation must do to begin the process is to create a food safety program that will help establish a sound HACCP plan. However, food safety is so much more than that. To be effective, a food safety program must include other essential systems, including traceability, hygiene, pest control, sanitation etc. All these programs must be developed and implemented. Also, when it comes to food safety, your final product is only as safe as your suppliers' food safety program. So, only work with certified distributors.
Before applying for HACCP certification, it is advised to ensure that you are sufficiently prepared because you will have to hand over all the associated paperwork to the auditor during the audit. Conduct an internal audit before scheduling your certification audit to identify and close any existing gaps in your systems.