What is FSC accreditation? Everything about OFSC accreditation
The Office of the Federal Safety Commissioner (OFSC), which operates under the Attorney General's Department, is responsible for improving Australian workplace health and safety (WHS) practices on building and construction sites. It was established in 2005 after the Cole Royal Commission into the Building and Construction Industry concluded that the number of workplace-related injury incidents was unacceptable and that industry-standard were in dire need of reform. "There needs to be an attitudinal change to safety; ISO consultant can help you to get your certification easily.
This change must come from governments, clients, contractors, subcontractors, unions, and workers. The new paradigm must be that projects are completed safely, on time and within budget rather than just on time and within budget." The Honourable Terence Rhoderic Hudson Cole, Royal Commissioner. Therefore, establishing the Federal Safety Commissioner (FSC accreditation) was one of the numerous Royal Commission's WHS recommendations the Australian Government agreed to implement.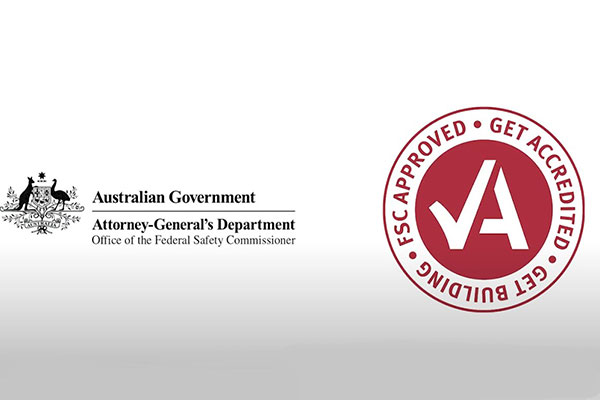 The Federal Safety Commissioner (FSC accreditation) 
The FSC is in charge of the development, implementation, administration, and promotion of the Australian Government Building and Construction Work Health and Safety Accreditation Scheme (the Scheme), a WHS accreditation scheme for Australian Government building and construction work to promote safety across the industry throughout Australia. ISO 14001 certification  is about safety and health too! If you are interested, read the related article.
The Scheme's WHS criteria are one of the strictest and most authoritarian in the world. They consist of a range of strict operational and reporting practices building and construction companies must submit to improve site safety. 
Through the Scheme, the Australian Government can leverage its position as a significant construction client and capital provider to dictate the terms of industry WHS performance improvement standards. To enter into head contracts for building and construction work funded directly (valued at $4 million or more) or indirectly (valued at $6 million or more) by Australian Government agencies, all head contractors must be accredited under the Scheme. ISO Safety Management System (SMS), Environmental Management System (EMS) and Federal Safety Commissioner (FSC) focus on security and health.
The Australian Government Building and Construction Work Health and Safety 
The Australian Government Building and Construction Work Health and Safety Accreditation Scheme (the Scheme) is designed to improve health and safety in the building and construction industries. To achieve Work Health and Safety Accreditation, contractors must demonstrate that they dispose of rigorous safety management systems and explain how they are implemented and followed on-site. Although the Scheme specifies a range of criteria that accredited contractors must fulfil, the approaches and processes used to comply with OFSC accreditation (Office of the Federal Safety Commissioner) requirements are not imposed. The information about  ISO 9001 Australia can be very interesting for organisation managers.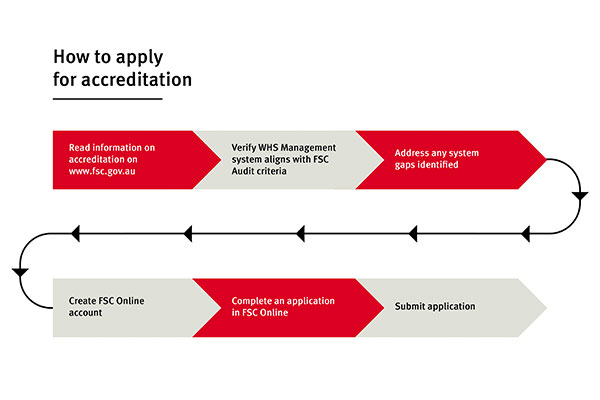 Accreditation Scheme (the Scheme), What is accreditation?
Being accredited under the Scheme means higher safety management standards and systems and more rigorous and frequent auditing than any other standard. It also means that the FSC certifies that your safety management system meets the Scheme's requirements, and therefore, you are eligible to tender for Australian Government projects. ISO 27001 certification is a series of information security standards too; It's very similar to OFSC accreditation.
Since its establishment, the Scheme has been subject to numerous amendments, the latest one being in January 2015, where an advisory panel of key stakeholders applied several essential changes to it, based on the results of a thorough review and consultation process that was conducted during 2014 as part of the Government's plan to improve and streamline the Scheme without compromising on safety standards required for accreditation. By implementing these improvements and moving towards a more targeted compliance model, contractors will see their red tape and the compliance burden reduced, and more organisations will be encouraged to apply for accreditation. 
What is the aim of safety accreditation?
OFSC accreditation
The aim was to increase support and guidance, streamline the application FSC process, reduce unnecessary barriers to entry to extend the safety benefits across the industry and improve competitiveness in the market for Commonwealth Government funded construction work.
 The Scheme is nationally recognised as setting the highest safety standards in Australia and internationally, capable of improving safety for both individual companies and the global industry in general. Numerous international construction giants are accredited to the Scheme and claim that it reflects global best practices. For expanding your information about benefits of ISO 14001, you should read the related article.
Building work includes, but is not limited to, work on buildings, structures or works that form part of land railways and docks fit-outs preparatory finishing operations multi-dwelling residential developments.
Key OFSC audit criteria for safety accreditation; OFSC accreditation
Occupational health and safety management systems concern is the safety of workers in any organisation. Accreditation seekers must satisfy the following criteria to be granted accreditation:
Proven ability to manage construction hazards and high-risk activities

Hold an acceptable workplace safety track-record

Perform well during on-site audits and consistently achieve acceptable results, particularly with the following areas: 
establishing senior management WHS commitment

integrating safe design principles onto your risk management process

project overall WHS consultation and communication

demonstrating effective supply-chain WHS management throughout projects

effectively measuring whole of project performance

practical WHS competency training to manage safety risks
The FSC Audit Criteria Guidelines have been developed in collaboration with business representatives, key industry stakeholders and Federal Safety Officers. If you are granted accreditation, you are accreditation will include a free listing of your organisation on the OFSC audit criteria.