What is an Authorised Engineering Organisation (AEO)?
The Asset Standards Authority (ASA) is an independent body within Transport for NSW (TfNSW) whose role is to ensure the development, empowerment, and promotion of safety and asset assurance for Transport in NSW. The ASA's principal function is to establish, manage and administer the assessment, authorisation, surveillance, review, and audit standards for organisations that intend to or that are in the process of providing engineering services relative to the asset life cycle of NSW rail assets, to ensure the integrity of transport and infrastructure assets.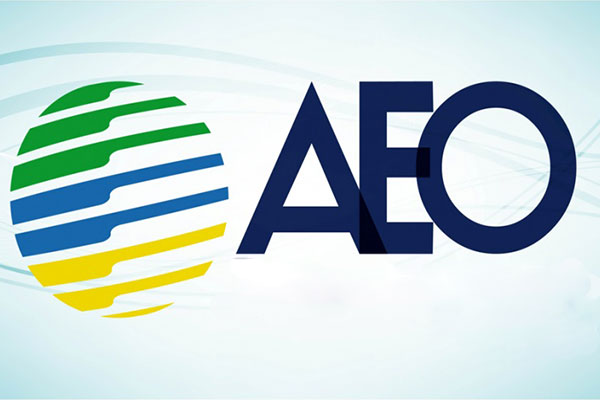 To help push Australian engineering forward, TfNSW started collaborating with the industry to improve engineering governance of rail projects and capitalise more effectively on skilled resources from the government and industry. In 2013, the ASA formally introduced the Authorised Engineering Organisation (AEO) program and made it a mandatory requirement for organisations wishing to perform work about the asset life cycle of Rail Assets to ensure that capable organisations carry out engineering and transport delivery services. Since then, the AEO framework was subject to several revisions, with the latest (v3.2) being the 2017 revision where the initial 60+ AEO requirements were reduced to 33 criteria.
What is the AEO framework? a hierarchical set of documented system components
The AEO framework was developed by the ASA establishment team based on ASA guidance, which drew themselves from other international standards such as ISO 55001 Asset management and ISO/IEC/IEEE 15288 Systems and software engineering — System life cycle processes, to promote private sector participation in transport innovation, improve engineering governance, and to instate a benchmark standard for all TfNSW engineering management processes and specifying the necessary steps to meet their requirements.
TfNSW defines the AEO program as "a hierarchical set of documented system components that provide TfNSW with justified confidence in the capability of the supply chain to deliver safe and fit-for-purpose assets by capable and competent organisations." Organisations wishing to tender for work with TfNSW must be AEOs.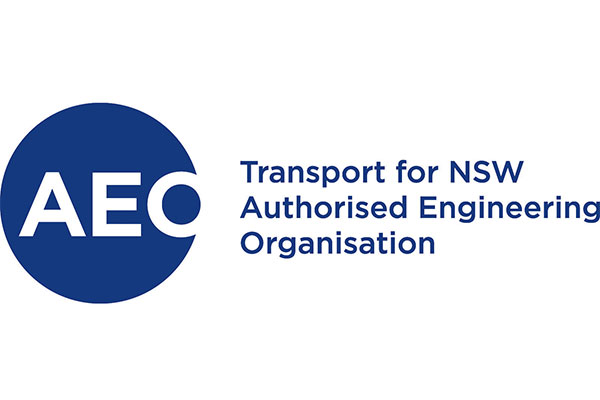 It is noteworthy that organisations that do not hold AEO status can still provide engineering services for TfNSW, providing an AEO assures them. Although the ASA will request evidence from suppliers on their supply-chain assurance management arrangements, it does not, however, request that any assessment or surveillance be carried out on suppliers' sub-contractors. This, of course, does not clear suppliers from supply-chain assurance responsibilities managed under regular procurement contracts.
Consider attaining AEO status seriously!
Organisations that currently provide or intend to provide engineering services for TfNSW in the future should seriously consider attaining AEO status because it will go a long way in positioning them strategically when competing for work through the TfNSW procurement process. But more importantly, because they would be contributing to the advancement of engineering assurance in the Australian rail industry.
It is important to note that organisations can implement the standard throughout the various stages of the asset life cycle, from concept, feasibility, and design, to testing and construction. Achieving AEO status means that TfNSW attests, with an acceptable level of confidence, to your organisation's capability to perform an assured delivery of engineering services, as outlined in its Engineering Services Matrix.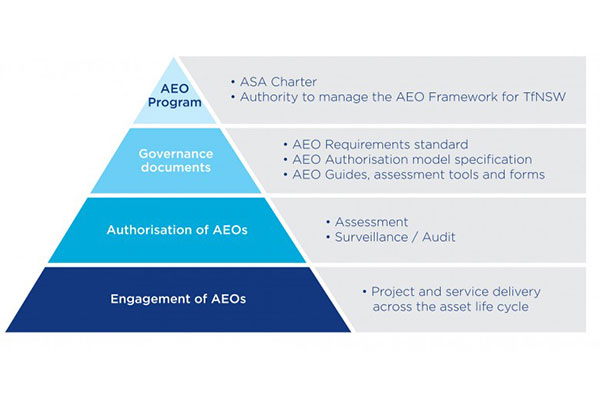 Ensure that surveillance levels remain appropriate
AEO is both an assessment and an audit process used to assess authorisation seekers' engineering assurance arrangements to determine whether to grant them AEO status or not. After the initial AEO status is granted, AEO's engineering outputs will be subject to periodic surveillance audits by the identified residual risk from the original assessment.
The process consists of a risk-based assurance governance methodology between TfNSW and its suppliers that consistently and systematically builds on increased self-assurance and continuous improvement. This helps the ASA ensure that surveillance levels remain appropriate to the level of demonstrated self-assurance by the suppliers.
How authorised engineering organisation?
Confidence in the supplier increases as the assessed risk level starts to decrease. This, in turn, leads to less frequent and in-depth surveillance audits. Authorisation can be awarded for various engineering services that cover the entire asset life cycle but can also be specific to a particular stage of the asset life cycle. Engineering services include, but are not necessarily limited to, the following:
design

manufacturing and fabrication

decommissioning and disposal

specialist engineering or technical consultancy

engineering training and assessment

inspection, testing, and commissioning

construction and installation

asset maintenance and management

engineering assurance

the whole of life cycle systems engineering, integration, and asset management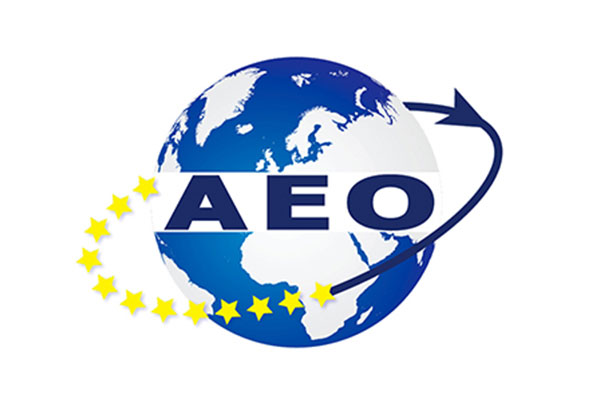 What is
authorisation responsiblity?
AEO authorisation seekers are responsible for ensuring they are equipped with proper systems and tools and possess the required capabilities to deliver engineering services for the scope of work sought. They must demonstrate to the ASA that they have the proper procedures and systems in place for the below areas:
Engineering management

Configuration management

Quality management

Competency management

Systems engineering
Suppose the systems your organisation possesses support the rail engineering services it intends to offer to TfNSW. In that case, they will be assessed as complete and adequate, and you will be granted AEO status.