The Incident Cause Analysis Method (ICAM) Investigation
Background and Precedent: ICAM Investigation is an abbreviation for Incident Cause Assessment Method or Incident Cause Analysis Method, an industrial safety process developed by Safety Wise CEO, Gerry Gibb, based on the work of British Professor James Reason, a renowned organisational psychologist and world leading expert on human error. Gerry Gibb did not do it alone, he received assistance from Professor Reason himself, from distinguished safety authorities, and from the Australian Transport Safety Bureau (ATSB).
What is ICAM Investigation?; Decipher likely causes
ICAM is a holistic systemic safety investigation analysis method used by organisations to identify the root cause and contributing factors of safety incidents. The ICAM method has revolutionised the way incident investigations are conducted in terms of introducing context as a contributing factor and integrating it into a more comprehensive analysis of all the factors contributing to the incident, while moving away from the formerly used fault-based methodology which focused exclusively on intentional or unintentional acts of human error.
ICAM looks beyond the conventional 'personal model' and aims to uncover probable causes and dormant latent conditions in the system rather than focusing solely on active failures and unsafe acts, so as not to limit the potential of the investigation and to help establish a holistic framework that reduces the likelihood of reoccurrence.
ICAM methodology and its revisory proceedings
The ICAM method consists of identifying both local factors and failures within the organisation at large including the entire production system within which the incident occurred. These factors and failures include communication and consultation, training, goal incompatibility, managing change, supply-chain management, standard operating procedures, corporate culture and plant and machinery. Thanks to best practice Human Factors and Risk Management principles and an in-depth analysis of all the aforementioned elements, ICAM significantly increases the likelihood of clearly identifying what really occurred and formulates recommendations on corrective actions required to lower risk and develop error-tolerant defences against future incidents.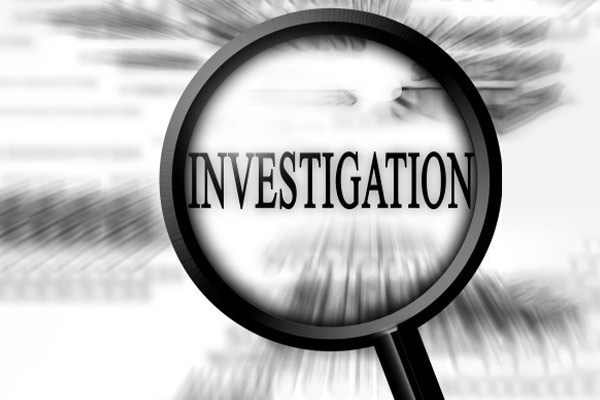 ICAM is prevalent in heavy industries all around the world 
ICAM investigations are common employed in the investigation of incidents and accidents in heavy industries, such as construction, mining, infrastructure, transportation, steel and iron manufacturing and are accepted and practiced in various parts of the world including Australia, South Africa, USA, Peru, and Canada due to its ease of migration and seamless adaptability to various work spheres and cultural settings.
Edara Systems; Proficient investigators team with ICAM license
Edara Systems is a multidisciplinary organisation specialising in occupational health and safety and incident investigation. Our team of lead licensed ICAM investigators is composed of professional and highly competent consultants with extensive workplace incident investigation and risk management experience. We assist organisations with investigating accidents, incidents and near misses with our outcome-focused investigations designed to deliver corrective actions that avert reoccurrence, lower risk and improve Health Safety and Environmental (HSE) performance.
Our fully licensed team of expert investigators has over 30 years of combined experience investigating some of Australia's most notable workplace incidents and are continually perfecting their methodology using a best-practice approach. To ensure that our clients always remain at the forefront of organisational improvement our ICAM investigation process always incorporates the latest risk management principles.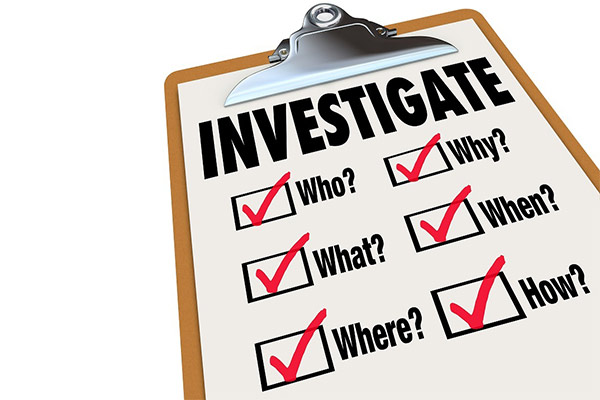 The ICAM process; The incident cause analysis method training
Emergency Response
When an incident occurs, it is crucial to notify your dedicated Edara 24-hour hotline immediately so that we may dispatch a lead investigator right away.
Secure the Scene
It is extremely important to keep the incident scene unaltered until the arrival of the investigator. Physical evidence must not be tampered with, so that investigators can put the pieces of the puzzle back together and make sense of what really happened with minimal speculation.
Surveying the Scene and Gathering Evidence
Investigators will start surveying the scene as quickly as possible to collect both physical (objects) and verbal (testimony) evidence using the People Equipment Materials Environment Process (PEMEP) Matrix, a powerful tool used for gathering pertinent data on people, equipment, materials, and the environment.
Interviewing Witnesses
The investigator will identify potential witnesses as soon as they arrive at the incident scene to ensure witness testimonials are collected when memories are still fresh. Advanced probing techniques may be used to ensure no stone is left unturned.
Data Analysis
Once the scene has been surveyed and interviews completed, the data obtained is arranged and examined to determine what has been found, what may be missing, and eliminate any redundancies. This will condition the root cause analysis method that will be used to clearly understand what happened and elaborate an appropriate course of action.
Report
The investigator will generate a final report which includes recommendations based on the hierarchy of controls to determine the most appropriate and effective type of controls that must be put in place to develop and implement corrective and preventative measures.
Following Up
Our job is still not done after the final report. We always leave our clients with a personalised follow-up plan, created based on the magnitude of the recommendations made, to ensure that they are followed and evaluate their long-term effectiveness. Organisations should ensure that report findings are properly disseminated to relevant staff members for an optimal implementation and performance tracking purposes.