The benefits of ISO 22000 certification
There is an internationally-accepted standard that aims to create standardisation within the food industry. This standard is ISO 22000 which guides food safety management. It provides organisations with the necessary assistance to understand what traditional quality assurance means, and how preventive safety measures can be implemented within their industry. Guidance is provided in a set of requirements that form a Food Safety Management System (FSMS). When an organisation adheres to the requirements of an FSMS, it can become certified to the standard. The standard also implements many elements of ISO 9001 such as relationship management, enhanced focus on quality, catering to customer needs and streamlining operations. Additionally, the guiding principles of the Hazard Analysis Critical Control Point (HACCP) and Good Manufacturing Principles (GMPs) are also incorporated into the FSMS. As so many recommendations and industry best practices have been combined to create the standard, one may wonder, what are the benefits related to certification? In this article Edarasystems will discuss the key benefits of ISO 22000 certification as well as briefly touch upon how the standard benefits the community as a whole.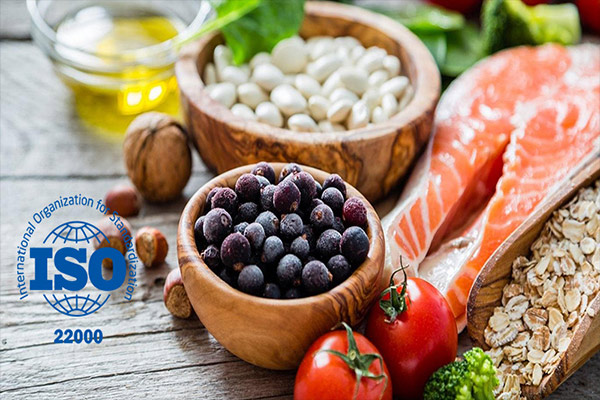 Importance of ISO 22000; What is a food safety management system? 
One of the primary concerns regarding food safety is to establish appropriate controls and hazard identification at the point of consumption. However, the problem is that food-related hazards can occur at any point across the food supply chain. The ISO 22000 Australia as known as food safety management system guides organisations to adapt and equip controls throughout the food chain, so that all potential risks are appropriately mitigated. The standard ensures the uptake of safety across the organisation, by creating an interactive communication channel across the organisation. In addition to interactive communication channels, the standard puts effective system management in place that includes documentation and unique prerequisite programmes. The purpose of these unique prerequisite programmes is to ensure that the environment within the organisation is maintained in a clean, sanitary and hygienic manner. Examples of the prerequisite include pest control, bio vigilance, food defence, warehousing, equipment suitability and personal hygiene. Similarly, another primary element of the FSMS is the incorporation of the HACCP principles which help organisations to appropriately identify, prevent and remove food safety-related hazards.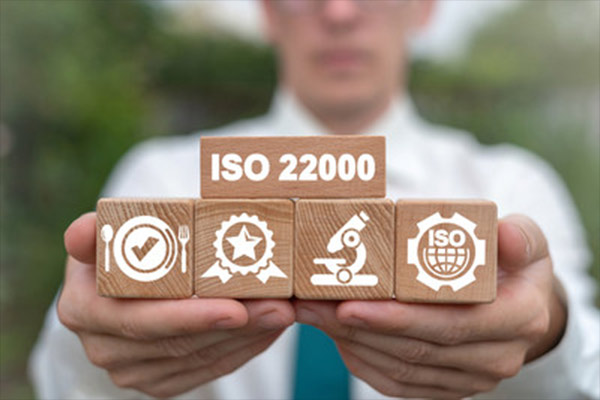 What are the benefits of ISO 22000 certification to an organisation
The standard helps organisations minimise their risk and improve their performance concerning food safety. It does so by providing a systematic approach to addressing food safety issues through the provision of an effective yet flexible framework. Compliance with the ISO 22000 standard provides benefits such as:
Improved health and safety: Reduced food risks lead to better health and safety outcomes for not only your customers but other users such as employees and individuals who come in contact with your food items.

Improved customer satisfaction: As the standard incorporates elements of ISO 9001, the organisation can focus on addressing customer requirements. As a result, it can create a product that perfectly suits the needs of its customers. So, customer satisfaction is enhanced as the product consistently meets the expectations of the clients.

Helping with regulatory requirements: Compliance with the standard ensures that all regulatory requirements have been met. Compliance with regulatory requirements is a prerequisite to acquiring certification to ISO 22000. Having an effective FSMS in place can help organisations meet legal, regulatory and statutory requirements as the framework provide a list of regulatory bodies and asks organisations to understand how their services or products impact their customers.

Helps in meeting other standards and guidelines: ISO 22000 provide links to various other international standards, guiding organisations on how to meet the requirements of different management systems.

Enhanced transparency: The standard helps organisations enhance their transparency by improving the traceability of their products.

Improved response to risk: By having an effective FSMS in place, organisations can respond in a more effective and faster manner to issues that can compromise the safety of their food. This allows them to eliminate potential contamination and other food safety issues before they take place. Moreover, because of the presence of emergency preparedness, the organisation can response adequately to unexpected events.

Reduced investigation time: In the rarity that contamination does occur, an effective FSMS guides organisations in such a manner that it takes lesser time to investigate the root cause, the presence of any food safety breaches, or lapses in security. As a result, the problem is solved in a fast manner and recurrence is prevented.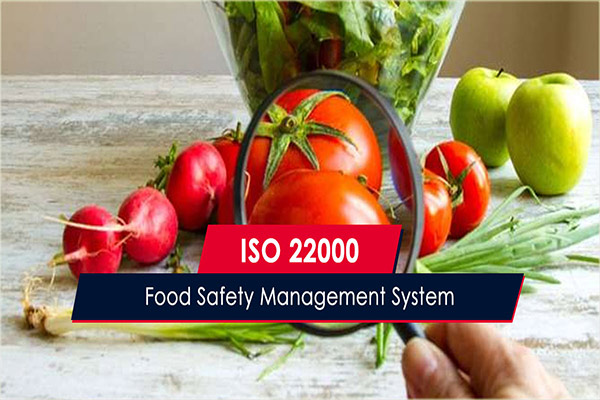 The Quality Management System is one of the most important ISO certifications for developing organisations. If you want to know more about ISO 9001 visit the related link.
How does ISO 22000 benefit the community and the general population?
Not only is the standard beneficial to the organisation, but it creates many benefits for the community that the organisation resides in, helping the general population by:
Creating higher quality jobs in the food industry.

Reducing squandering of already scarce resources.

Creating awareness about food-borne illnesses and safety standards.
Here in this article of Edara Systems we talked about benefits of ISO 22000. If you want to develop your organisations, you have to increase your information about ISO 14001 audit too. We hope know you're aware of the importance of ISO 22000 certification after reading this essay.