Remote ISO Audits for Construction Companies
The coronavirus pandemic has brought unprecedented challenges to businesses all over the world forcing many to adapt to changing circumstances and make some major adjustments in how they conduct their business. During the lockdowns many businesses were fortunate enough to be able to devise strategies and implement measures to prepare themselves to resume their operations when the economy reopened. However, after the lockdowns were lifted, things did not go back to the way they were before for everyone. Certain organisations such as certification and accreditation bodies have reacted resourcefully in the face of the 'new normal' by shifting from onsite to remote settings in order to continue providing much needed accreditation and certification services to certain high-risk industries such as the construction industry. While it is unclear how long this new normal will last, it is evident that remote auditing has been a lifesaver throughout this pandemic and will undoubtedly continue to be used when the restrictions that prompted it are no longer applicable.
How the pandemic changed the pursuing ISO certification process
When pursuing ISO certification, certification bodies perform audits to determine whether your organisation is compliant with the requirements of the standard sought. Before the pandemic, stage 2 audits which consist of evaluating the implementation and effectiveness of your management system were always conducted onsite. However, when Covid-19 came along, thanks to advanced videoconferencing technologies, the majority of these onsite visits became virtual.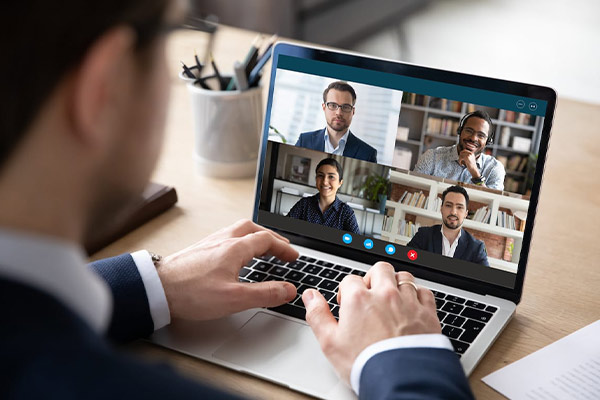 Remote auditing and technology are mingled; Be acquainted with remote audits levels
Establishing whether a remote audit is appropriate
Although remote audits have become the norm with the advent of Covid-19 they are not automatic and not every certification body approves their use. With the majority that does allow them, organisations still need to qualify for a remote audit by undergoing a risk assessment that will determine their eligibility. If the information is deemed insufficient to make a determination, a second risk assessment may be required to evaluate the feasibility of an onsite audit in terms of safety.
Meeting the auditor
In the event where a remote audit is appropriate, you will be contacted by the auditor to schedule a suitable appointment. Prior to the scheduled audit time, the auditor will contact you to present themselves and decide on the technology that will be used to conduct the audit, after which you will receive a link to the remote audit meeting. Just like for the onsite audit, you need to ensure that all required documentation is on hand and that all relevant staff members are present and ready for their interview with the auditor.
Audit preparation
Some auditors will request documentation prior to the audit taking place. This includes documentation relating to internal auditing, management reviews, processes etc. In doing so, they are able to utilise their time more efficiently and to ensure that their attention is entirely focused on the process-based activities pertaining to certification during the audit.
As far as connectivity logistics go, to conduct a remote audit successfully, any of the widely used free videoconferencing tools can be employed. They all offer pretty much the same features which include chat, video, and file exchange capabilities. Some auditors may have a preference for a specific tool, in that case, it advised to accommodate them. You will also need a decent internet connection to ensure you are able to see and hear each other without any interruptions during interviews and site tours. If you are using a videoconferencing platform for the first time, it is advisable to familiarise yourself with it prior to the audit to ensure that valuable time is not lost on learning how it works during the audit.
The audit day
As it is the case with onsite audits, you will receive your audit plan ahead of time outlining the schedule that will be followed on the day of the audit with specific details on the processes that will be reviewed and the employees that will be interviewed, with a timeline for each. The audit plan will also include a start and finish time for the audit as well as any scheduled breaks for that day.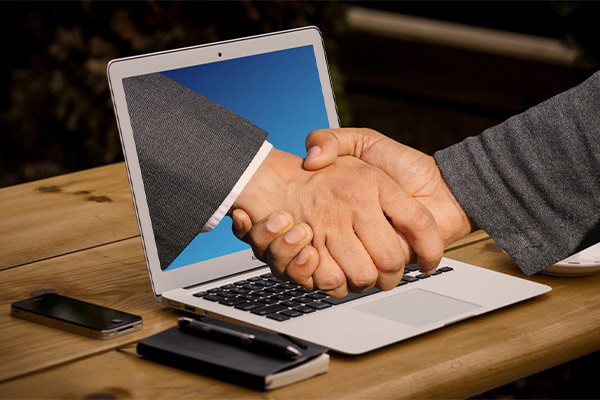 Advantages of remote audits compared with onsite audits
It has been almost two years since the World Health Organisation declared the Coronavirus Disease (COVID-19) outbreak as a pandemic (11 March 2020). During this time certification bodies and their auditors have had the time to experiment with remote auditing and develop effective ways of conducting them without compromising on quality. In addition to being just as effective as onsite audits, remote audits have the following benefits:
They save time and money
Auditors are no longer required to travel, which saves on travelling expenses (normally covered by the auditee) and reduces their carbon footprint
From a logistics perspective, they are far easier to plan
They have less of an impact on the organisation's day-to-day activities
They provide the advantage of keeping your standards up to date without risking the health and safety of your employees or the auditor
They are delivered to the same standard as onsite audits.