Quality Management System Audit in Australia
Audits are an inextricable component of the ISO 9001:2015 Quality Management System certification process. Certification seekers must go through several audits before they are deemed deserving of the prestigious title. These audits happen before, during and even after certification. They are all necessary at their respective stages to demonstrate readiness prior to certification, compliance while in the process of certification, and qualification for certification renewal. Consequently, if you are planning on getting your organisation certified to the ISO 9001:2015 standard, you must familiarise yourself with the different audits involved in this process, so that you can be prepared for them when the time come . This article will go over the various types of audits involved in the certification process, and will explain each one in detail.
QMS Gap analysis audit
A gap analysis audit is for those who already have a system in place and who wish to have it audited against the ISO 9001:2015 standard requirements to gain an understanding of what stands between them and certification. Since the gap analysis is meant to determine how ready you are for certification, it actually goes through every single element of your current system and identifies what portions of it meet the requirements and those that do not.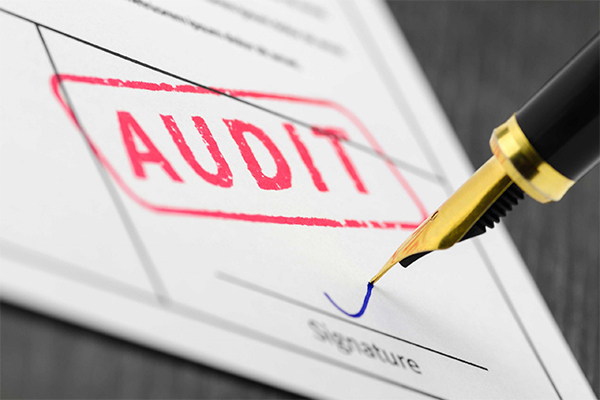 The consultant performing the gap analysis will create a report outlining what areas of the business meet the standard requirements and those that require further development. The report will detail the gaps between your system and the requirements and will list specific actions that are required for bridging these gaps. Once the gaps have been addressed, you may proceed with certification.
Stage 1 audit for QMS ISO
Stage 1 audit is similar to the gap analysis audit, except for the fact that it is the first step towards your certification and is therefore conducted by the certification body's auditor. Stage 1 audit determines whether your quality management system complies with the requirements of the standard, and whether it can be certified to the ISO 9001:2015 standard. During the Stage 1 ISO audit, the auditor reviews current quality management systems, assesses site conditions, and talks to employees to ensure they have a good understanding of organisational goals and key performance indicators (KPIs).
Stage 2 audit of quality management system
During stage 2, the auditor will go over the main areas of concern that represent or can potentially become nonconformances and gage your level of compliance with the ISO 9001:2015 standard requirements. The nonconformances will need to be dealt with and corrected before the certification body can grant certification. If/when both stage 1 and stage 2 audits are successfully passed, the certification body will proceed with certifying your organisation's quality management system.

Internal QMS audits
The purpose of the internal audit is to evaluate your level of conformity, assess effectiveness and detect improvement opportunities. Internal audits are also a great way to get ready for external audits. They are conducted by qualified internal auditors, independent of the division being audited, against its documented procedures and process-flows. Internal audits are conducted on the processes of each division, and each division must be audited annually.
Surveillance audits
After you have been granted your ISO 9001:2015 certification, your organisation will have to undergo on-site surveillance audits for the first and second year, and on the third year a re-certification audit, after which the same three-year cycle starts anew. A majority of certification bodies carry out one surveillance audit per year, however this may depend on what you've negotiated with the certification body. Just like the certification audit, the surveillance audit is conducted by the certification body. It also includes a corrective action plan that needs to be followed and issues you with a formal record of the audit.
As opposed to the certification/re-certification audit, the surveillance audit will not take a lot of time and will only go over certain sections of your QMS processes. Because auditors do not go over everything during surveillance audits, they tend to not take as much time as your initial certification audit.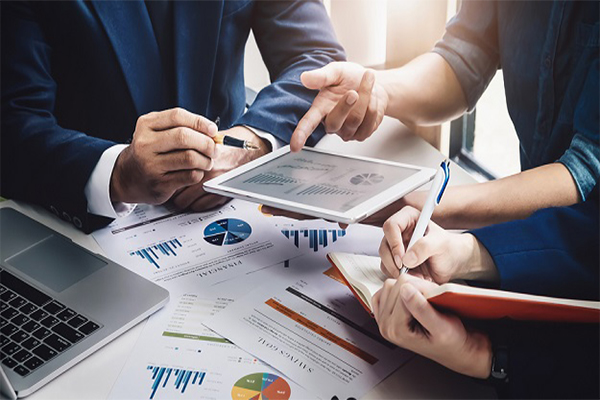 These audits are meant to act as a fresh pair of eyes that objectively look at your processes and compare them to other organisations in your industry. This is why more often than not auditors will identify improvement opportunities that are different to the ones your own employees identified during the internal audit.
Recertification audit
The validity of your ISO certification is for three years after which you will be required to go through recertification again. Recertification requires you to go through an audit comparable to your initial certification audit, only this time, you get to skip the stage 1 audit. This audit looks at the same elements as the surveillance audit, only more in depth and using a holistic approach that takes into consideration the repercussions of your implementation strategy. Additionally, your entire processes, systems, and commitment to continual improvement will be inspected with a fine-tooth comb. Using your organisational goals as the main assessment criteria the auditor will carefully review your performance targets. They will also look at customer satisfaction, documentation, as well as management reviews.
In conclusion, the auditor will carefully examine every single aspect of implementation before granting certification with a strategic assessment plan that underscores important elements to the next certification cycle.