What are the three most widely used standards in construction?
ISO certification is always beneficial for industries, irrespective of the sector, as it helps achieve business productivity. The certification allows organisations to enhance customer satisfaction and improve product quality. However, ISO standards are particularly beneficial for the construction industry as they cover virtually every part and process of the construction project, from the ground to its roof. ISO standards help to make the construction industry more effective and efficient by establishing internationally agreed-upon design and manufacturing specifications. As a result, the constructions are safe, functional and productive. In this article of Edara System we are going to talk about 3 most widely used ISO standards in construction; So don't miss a part of it.
Most widely used ISO standards in construction; How many ISO standards are there?
ISO certification helps to transform organisational culture. Whenever an organisation embraces the recommendations of ISO standards, it practises quality first business processes. The business operations are optimised, leading to higher productivity, better employee engagement and safer products. The three most widely used ISO standards in construction are ISO 9001, ISO 14001 and ISO 45001. This article discusses the benefits of ISO certification for the construction industry.
ISO 45001 standard in the construction industry
The ISO 45001 helps to implement an occupational health and safety management system that allows organisations to take care of employees' safety and health. The construction company is vulnerable to many risks and threats. Enhancing employee safety is pertinent as it will prevent various incidents and accidents in the workplace that can lead to severe injuries.
The ISO 45001 standard is internationally recognised, helping organisations gain trust and get new businesses by showcasing their compliance. Moreover, the ISO 45001 standard is a requirement for organisations to participate in tendering in Australia.
The key benefits of ISO 45001 for a construction company
The five-step action plan of safety management in the ISO 45001 helps organisations understand and examine their current system, engage with stakeholders, determine priorities and establish safety goals accordingly. This helps to establish and improve their occupational safety and health management system by implementing corrective actions.
The ISO 45001 helps construction companies to reduce:
The overall occurrence of workplace incidence

Employee turnover rates

Cost of insurance premiums

Downtime and cost of disruptions due to health hazards
After reading those benefits of occupational health and safety management system; we can tell that why ISO 45001 is one of the most widely used ISO standards in construction.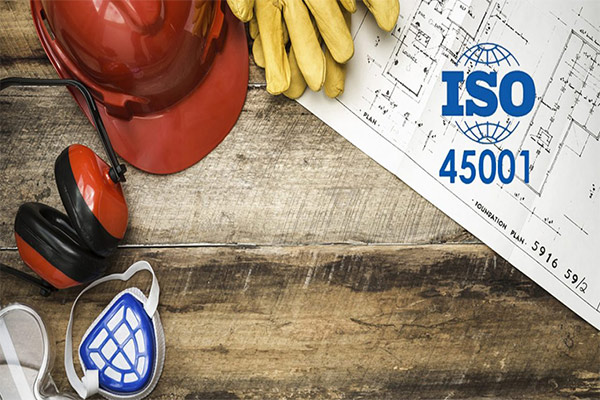 Implementation of ISO 9001 standard in the construction industry
The ISO 9001 is the globally accepted certification for implementing a Quality Management System (QMS) that aims to enhance operational efficiency. The quality management system focuses on seven key areas: customer focus, leadership, people management, process optimisation, continuous improvement, evidence-based decisions, and relationship management. Essentially, the ISO 9001 standard helps construction companies improve their employee training, enhancing overall corporate communication and employee development.
Key areas where ISO 9001 certification will be beneficial for a construction company
The ISO 9001 recommendations help evaluate supplier performance by leveraging relationship management practices. The quality management system can also be utilised to assess the characteristics of different suppliers, thereby improving the overall supply chain performance. Moreover, as construction companies demonstrate the practices of continuous improvement and business process optimisation, they can pitch to the large private sector and public sector clients. Companies can also use the certification to bid for tender contracts.
Additionally, practising quality in business proceedings allow companies to attract international clients as the certification has worldwide recognition. International organisations are more likely to establish a long-term partnership with an ISO 9001-certified supplier.
Furthermore, the ISO 9001 certification requires organisations to follow and practice specific regulatory guidelines, helping organisations to easily comply with all legal regulations. Lastly, the ISO 9001 certification helps the organisation in managing its risks effectively. This is especially helpful in construction contracts as the lack of proper planning can increase the budget. The QMS ensures proper measures are taken to manage the project well, helping to flag any deviations from the budget or scope.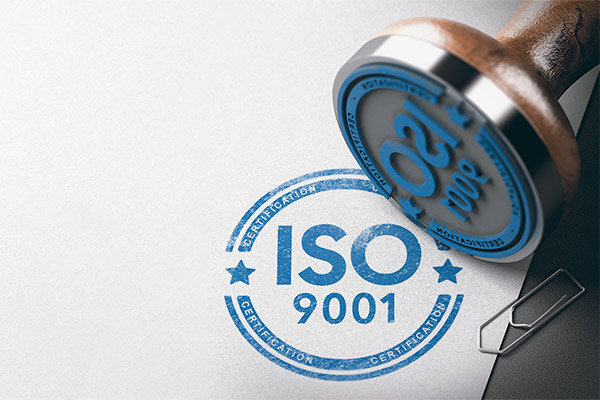 Implementation of ISO 14001 standard in the construction industry
The ISO 14001 is one of the most widely used ISO standards in construction; It helps organisations implement an Environmental Management System (EMS) that enhances an organisation's environmental performance. It ensures that the organisation follows environmentally friendly measures at every stage of the construction operation. The EMS also ensures that there are no harmful elements that are being discharged into nature and no activities are being undertaken by the company which hinder the environment. When an organisation incorporates the elements of the EMS into their organisational business processes, it can meet the expectations of its stakeholders, customers, their local community and the government. The ISO14001 as known as EMS provides the organisations with the guidelines to inspect and test their systems in such a manner that they comply with environmental protection regulations.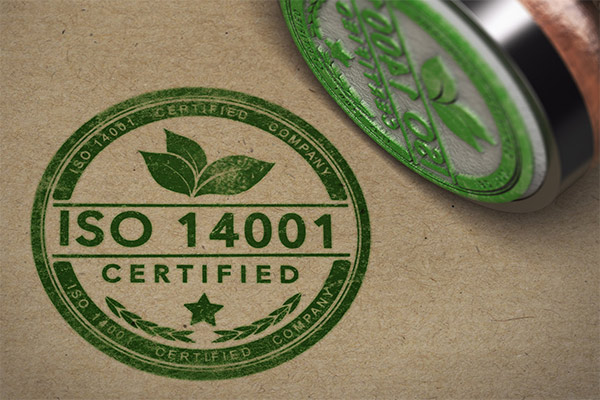 Key benefits of implementing IS0 14001 for a construction company
The ISO 14001 helps construction companies improve their resource efficiency. A waste reduction also helps to drive down costs. It helps to build stakeholder and customer trust by measuring and rectifying environmental impacts. The supply chain design is transformed into an environmentally friendly one, helping to enhance the brand reputation of the organisation. Moreover, the certification also allows new business opportunities for larger companies that are environmentally conscious.
In this article we talked about three most widely used ISO standards in construction and their key benefits. ISO 9001, ISO 45001 and ISO 14001 are very important and essential for organisations. If you want to get one of these certifications, Edara Systems can help you. to manage human resources.