Benefits of ISO registration in TQM
Understanding the International Organization for Standardization (ISO) guidelines in the TQM process can become overwhelming. The goal is to follow the complete set of instructions consistently. While TQM focuses on employee involvement and product improvement, achieving a particular ISO certification will showcase that the organisation follows established industry standards. In this article, we will talk about the benefits of ISO registration in TQM.
What is TQM? Total Quality Management
Before discussing the benefits of ISO registration in TQM, let's talk about the TQM certification. Total Quality Management (TQM) is continuously detecting and reducing errors in the manufacturing processes, streamlining its supply chain management, enhancing customer experience and updating employee training. The TQM aims to enhance the accountability of all relevant parties in the production process for the overall quality of the final service or product.
Essentially, it is a structured approach to overall organisational management that focuses on improving the company's output quality. This is done through continual improvement of internal practices. Additionally, the approach utilised in TQM allows top management and leaders to reflect on internal policies and relevant industry standards. Also, ISO 9001 certification has a lot of benefits for organisations.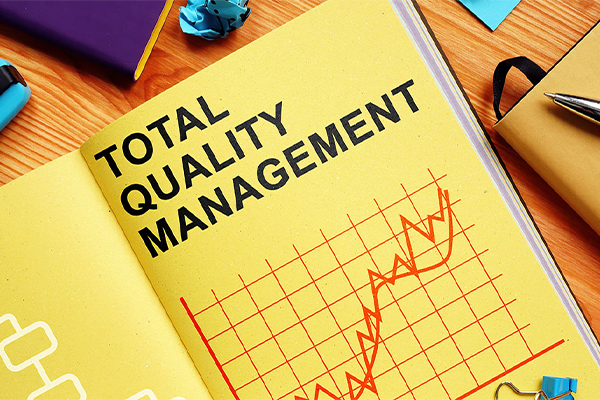 Why do you need ISO registration? Improvement and quality management
Although TQM was extremely popular a few decades ago, it is slowly losing its relevance. Additionally, most of the recommendations only apply to the manufacturing sector. In contrast, ISO standards, such as ISO 27001, are more relevant as they are created to suit the needs of any organisation, irrespective of the maturity, complexity, size or sector. Today, millions of organisations are ISO certified to showcase their commitment to continuous improvement and quality management.
Which ISO standard focuses on quality management?
Although many standards, such as ISO 14001, focus on industry-specific quality management domains, the mother of all quality management standards is ISO 9001. The ISO 9001 standard is the most loved standard globally, focusing on quality improvement and meeting customer requirements. It helps businesses build an adequate Quality Management System (QMS) based on the seven quality management principles, including customer focus, relationship management, leadership involvement, evidence-based decision-making, employee engagement, the process approach and continuous improvement.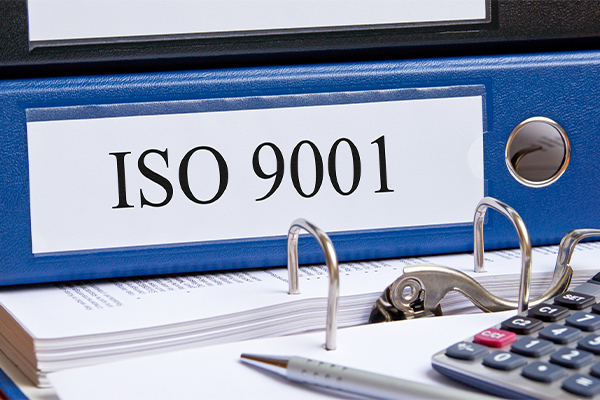 How to get ISO certified? With the help of ISO consultant
If you already have a TQM, it is similar to the QMS that needs to be audited for an ISO 9001 certificate. The eight principles of TQM include customer focus, empowering employees, process approach, integrated systems, strategic management, continuous improvement, data-driven decision making and effective communication. To get ISO 45001 certified or obtain other types of ISO, we suggest you hire an ISO 9001 consultant who will observe your current practices to see where you are not adhering to the recommendations. You can gain certification after mitigating these deficiencies by implementing customised corrective and preventive actions.
3 Benefits of ISO registration in TQM
Now let's discuss the benefits of ISO registration in TQM. ISO is an internationally appreciated body applauded for creating efficient and effective standards that help organisations improve their processes, enhance cost savings and reduce waste. So, whenever you choose to get your TQM ISO registered, you get to enjoy the bandwidth of ISO benefits, including:
International recognition: Some people argue that a TQM is better than a QMS as it involves eight quality principles compared to the seven ones in a QMS. Irrespective of the actual potency of the two management systems, the truth is that ISO 9001's QMS enjoys international recognition. A TQM, regardless of how efficient it is, does not hold the same amount of authority or command unless it is certified. So, when you get ISO certified, your brand credibility increases, and you get international recognition.
Lucrative growth opportunities: There are specific growth/business opportunities that are only reserved for organisations that are ISO certified. Examples include tenders from both private and public sectors. Without the certification, you will be disqualified in the pre-qualification round. Additionally, as ISO integrates international standards into your operations, you will find that assimilating into international markets becomes easier.
Boost your marketing efforts: As you become ISO certified, you can utilise the logo in all your product packaging, website, banner or stationary. Any individual aware of ISO's credibility will understand that you are now at par with international standards. Similarly, those who do not know the history of ISO would be familiar with the logo, which big brands commonly use, and would see you at the same level as industry giants.
In addition to these benefits that come with ISO 22000 certification and other ISO certificates, ISO helps you simplify your processes, reduce the amount of waste you produce, increase your cost savings, identify your customer requirements, create products according to those requirements and integrate their feedback into the processes. The overall consequence of implementing ISO recommendations into your practices is that you get a better overview of your organisation, helping you take strategic business decisions that will move your organisation into the future.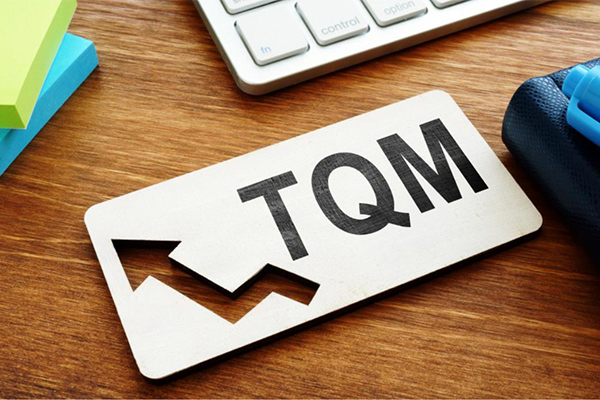 Get ISO certified with Edara Systems professional consultants
In this article we have discussed the benefits of ISO registration in TQM. ISO holds a specific command across the globe. Therefore, when you become ISO certified in your TQM, you enjoy better international recognition and lucrative growth opportunities and boost your marketing efforts.To obtain ISO certification for your organisation, fill the pop-up form on this page and we will guide you.