What are the different types of ISO certifications for the construction industry?
ISO certifications are always beneficial for different industries, but they are especially advantageous for the construction industry as they help achieve business productivity without compromising safety. Organisations implementing ISO recommendations can enjoy many advantages, such as enhanced customer satisfaction, improved product quality, durability, better cost savings, increased reliability and lesser wastage. Your organisation will be able to embrace the process of ISO certification if you practise quality-first business processes, aim to optimise business operations and aspire to achieve higher business productivity. In this article, we will discuss the answer to "What are the ISO construction types?", going on to talk about the role of an ISO consultant and the cost of the process.
ISO certification for construction
ISO has published over 21700 international standards, with more than 1100 related to buildings and construction. Some standards focus on structure, masonry, building materials, products, information management, energy performance, sustainability, fire safety, lift, concrete, design life, durability, service life planning and timber. You can choose ISO certifications based on the industry that you are in; however, a good starting point is, to begin with ISO 9001, ISO 45001 and ISO 14001. These three certifications are considered as the golden standard and are usually where organisations begin if they wish to expand their businesses. The best thing about ISO certifications is that they are written in the quasi-legal language, utilising similar structures and terms, so that implementation of more than one standard in the organisation is easy and uncomplicated.
ISO 9001:2015; Quality Management System
This standard helps to enhance operational efficiency by implementing a Quality Management System (QMS). A QMS focuses on the seven areas of quality management, including leadership, customer focus, people management, process optimisation, evidence-based decisions, continuous improvement and relationship management. In the construction industry, ISO 9001 helps to improve employee training, employee development and overall corporate communication. Additionally, the standard also helps employees increase their job satisfaction and enhance productivity by streamlining business operations. By implementing the standard into your construction company, you enjoy continuous improvement as you utilise industry best practices, reduce construction costs significantly to both the customer and the builder, can apply for tenders in large multinational and government projects and gain higher stakeholder confidence. Also, ISO 27001 is the international information security standard.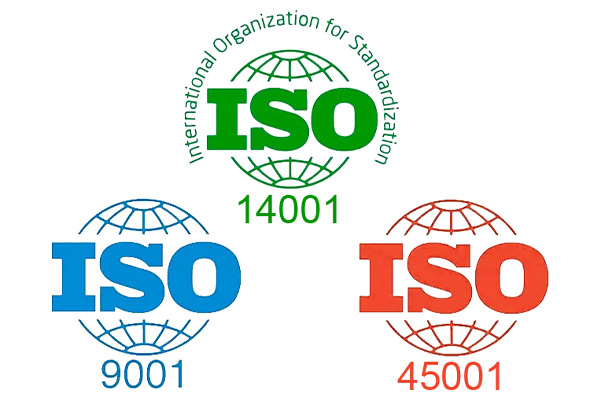 ISO 14001:2015; Environmental Management System
This helps to ensure environmental protection by implementing an effective Environmental Management System (EMS). Implementing this standard ensures that your organisation can follow environmentally friendly measures at every stage of the construction and operation. As you implement the standard, you improve resource efficiency, reduce waste, drive down costs, transform your supply chain design into an environmentally friendly one, measure your environmental impacts appropriately, build stakeholder trust and gain new business opportunities. The ISO 14001 standard will improve your environmental performance over the years, helping you reduce harmful impacts on your surroundings and building a continuous environmental support system that will be automatically updated through your internal reviews.
ISO 45001:2018; Occupational Health and Safety Management System
This standard will help you take care of your employee safety and health by implementing a sustainable Occupational Health and Safety Management System (OHSMS). In the construction industry, employee safety is significantly important as your employees are susceptible to various incidents and accidents in the workplace. Without the implementation of an effective OHSMS, such incidents and accidents can lead to serious injuries. Acquiring the ISO 45001 standard will help your organisation reduce the overall occurrence of work-site incidents, cost of insurance premiums, downtime, cost of distractions and employee turnover rates.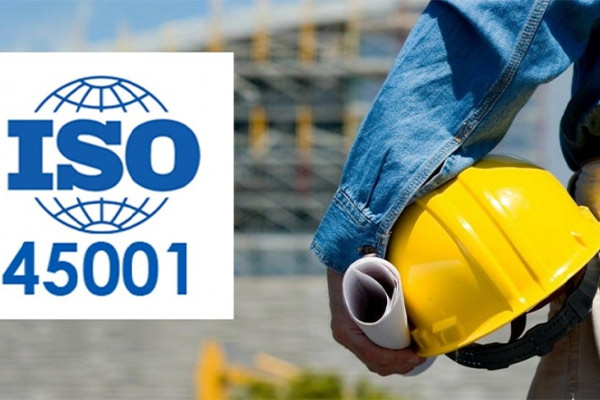 ISO consultant for construction companies
After answering the question of "What are the ISO construction types?", we want to discuss the role of an ISO consultant. ISO consultants have significant knowledge and training in the implementation of ISO standards. Without their help, you will not be able to identify, implement and maintain a management system that will maximise profits for your organisation. Yes, ISO 9001, ISO 14001 and ISO 45001 are good starting points, but sometimes you will need specific certifications. For example, based on your unique needs and the results of an assessment, your ISO consultant can recommend ISO/TC 59/SC 13, a standard that defines the common terms of reference for Building Information Models (BIM). BIM contains the digital representations of physical and functional characteristics of built objects and forms a reliable basis for decision-making, helping protect the organisation against losing valuable information between different stages.
Cost of ISO certification for construction
The cost of ISO certification is variable. However, the general rule is that ISO consultancy services charge approximately $15,000 per annum if your organisation has a single site, less than 1000 employees and if your company is medium-sized. The cost will escalate if you have a larger company with more employees, as the auditor will need more resources, time and effort to audit your processes.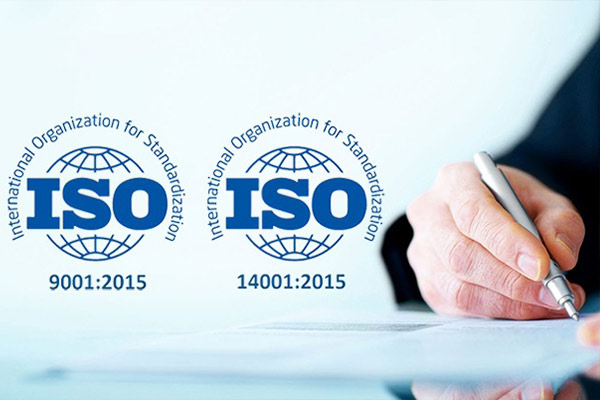 Edara Systems will help you through achieving ISO standards
ISO certification helps the construction industry enhance the efficiency of its operations and produce safe and reliable products or services. To answer the question of "What are the ISO construction types?", we can say: The popular ISO standards that are used in this industry are ISO 9001, ISO 14001 and ISO 45001. Edara Systems professional ISO consultants will help your organisation to achieve different types of ISO certification without any difficulties.