Which ISO certification is required for IT company?
Thousands of businesses across the globe utilise ISO standards to demonstrate that they are fully committed to quality management and continual improvement. By becoming ISO certified, companies meet the requirements developed by the International Organization for Standardization (ISO), which ensures the safety, efficiency, quality and reliability of their products, services and systems. Essentially, ISO certification is evidence that a specific company is adhering to internationally-accepted standards and is conducting itself to a high level of quality. In other words, acquiring ISO certifications ensure that business processes align with accepted international practices and perform better risk management. In this article, we will outline the different ISO certifications that are helpful for IT companies to answer the question of "Which ISO certification is required for IT company?". We will also reveal the key qualities you should look for in an ISO consultant.
Why is ISO certification important for IT companies?
While different types of ISO certifications like ISO 27001 certification Australia are applicable and beneficial to companies across different industries, it is beneficial for IT companies. This is because IT companies have to deal with a lot of sensitive data, enabling them to acquire adequate measures to ensure security. When IT companies acquire measures to ensure security, clients feel more confident in their capabilities. Being an ISO-certified IT company implies that your stakeholders trust you to keep their data safe and are aware that you deliver high-quality services in a timely manner. Therefore, ISO certifications are an excellent way to show your clients that you are trustworthy and reliable, gain a competitive advantage and explore new business opportunities.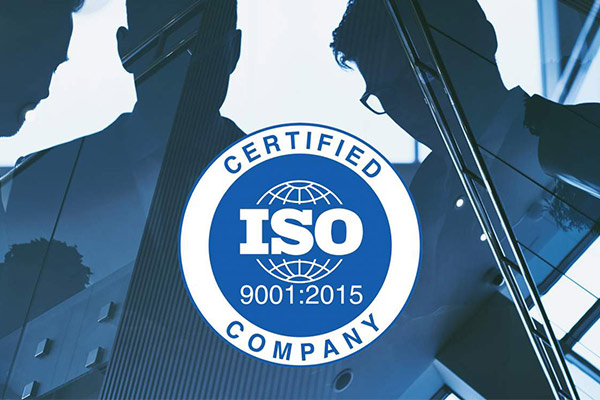 ISO certifications for IT companies
Here is a list of ISO standards that are the most beneficial to IT companies:
ISO/IEC 27001: This standard focuses on information security management by outlining the requirements for a durable and strong Information Security Management System (ISMS). This standard also defines processes for managing risks related to information security and privacy. Acquiring the standard would help you protect data from unauthorised access or modification, strengthen system security, identify potential threats and improve business resilience. If you have anyquestions about ISO 27001 cost, you can ask Edara Systems consultants.
ISO 22301: This standard focuses on business continuity management and provides the recommendations for building a robust Business Continuity Management System (BCMS). It provides organisations with a framework that can be utilised to ensure the continual functioning of the business in the face of disruptions like natural disasters or cyber-attacks. Acquiring an ISO 22301 certificate will enable you to improve your business continuity by identifying critical components so that appropriate recovery strategies can be developed and effective recovery plans can be implemented. This certificate also helps you demonstrate that you have taken the necessary steps to protect your assets against natural disasters, thereby helping to boost your reputation and win the trust of your clients. Additionally, this standard also helps to ensure revenue and asset protection by having in place procedures that allow you to recover quickly from incidents while minimising financial loss in downtime.
ISO/IEC 22701: This standard is an extension of ISO/IEC 27001. The aim of this standard is to improve the Privacy Information Management System (PIMS), thereby helping companies manage their compliance with privacy regulations. The benefit of acquiring the certificate is that it ensures that your data is being handled securely and is only being shared with authorised parties. Additionally, you are able to clarify the roles and responsibilities within your organisation so that managing personal data becomes easier.
ISO/IEC/IEEE 90003: This standard contains a set of guidelines for developing, operating and maintaining computer software-related support services. This standard was developed to help organisations better meet the requirements of ISO 9001. Acquiring the certificate will help you comply with all regulations related to computer software development, operation and maintenance, increase customer satisfaction and identify potential areas for improvement.
ISO 9001: The ISO 9001 standard specifies the requirements for a robust and effective Quality Management System (QMS) that helps improve and monitor all business areas. Acquiring an ISO 9001 certificate will help you demonstrate your ability to provide products and services that meet regulatory requirements, enhance customer satisfaction, boost employee morale, increase revenue and monitor your processes.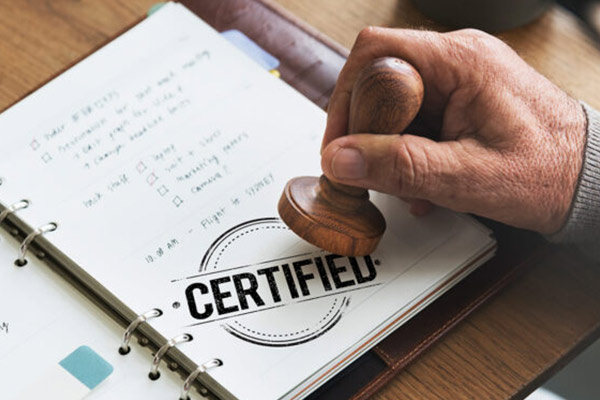 ISO consultant for IT companies
When you are looking for an ISO consultant or an advisor, you should look for the following characteristics:
Extensive experience: Experience will allow your ISO consultant to identify minor non-conformances before they can escalate and lead to the failure of your management system. The more experienced the consultants are, the more they can help you with different types of issues along the way to access ISO standards like ISO 14001 and other types of ISO certification.
Individualised approach: Your ISO consultant should have a personalised approach, especially when creating an action plan to help you meet the requirements of your chosen standard and become ISO certified. Any consultant that uses generic templates should be a red flag.
Specialisation: Your ISO consultant should have helped other IT companies in the past and should have a wealth of industry-specific knowledge.
Good reputation: Your ISO consultant should have a history of successfully working with different IT companies and providing advisory services.
Cost of ISO certification for IT companies
The cost of ISO certifications like ISO 9001, is variable and depends upon the size of your organisation. However, a general rule of thumb is that most good certification bodies charge 15,000 per annum to acquire and retain your certificate.
Edara Systems consultants will help IT companies
In this article, we have disscussed the answer to the question of ""Which ISO certification is required for IT company?". As a conclusion, some of the more beneficial ISO certificates for IT companies are ISO/IEC 27001, ISO 22301, ISO/IEC 22701, ISO/IEC/IEEE 90003 and ISO 9001. Edara Systems ISO consultants will help IT companies to obtain any type of beneficial ISO certifications for their organisation.