How does ISO certification reduce costs in small-scale industries?
A small-scale industry does not differ from a large corporation in terms of objectives, values, ethics or heart. The only difference is in the amount of funds that they have. Despite the difference in funds or size, every organisation wishes to be the leader in their industry, have customers that love them and do repeated business. Every organisation hopes to maximise its business growth and increase its revenue. Here, an ISO certification will help increase cost savings and improve business opportunities to grow your profits, irrespective of the size of your company, your experience and your sector. This article will answer the question of how ISO certification reduces costs in small-scale industries by exploring its different benefits.
What is ISO certification? International Organization for Standardization
International Organization for Standardization (ISO) has developed more than 20,000 standards that focus on enhancing standardisation across different industries so that organisations can compete with each other based on their manufacturing methods, product design specifications and operational efficiency.
Any organisation that implements the recommendations outlined in the standard will be able to create a flexible management system that focuses on enhancing one area of efficiency. Examples of such areas could be the quality of your products or services as per ISO 9001, environmental performance as per ISO 14001, occupational safety as per ISO 45001, etc. This management system will be audited for its compliance against the recommendations of the standard, and organisations can achieve certification. ISO certification cost varies depend on the type of the ISO certification.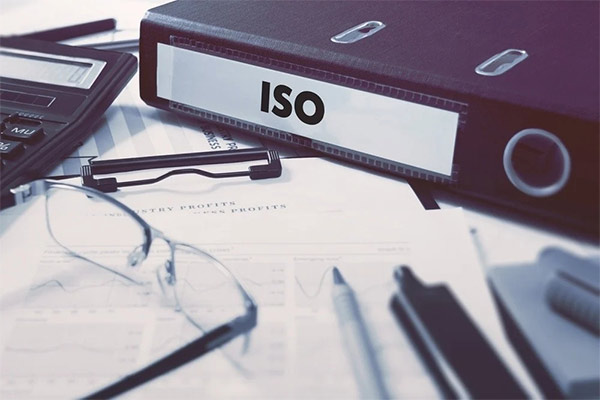 ISO certification benefits; Why do companies seek ISO certification?
There are many benefits of acquiring ISO certification, especially for small-scale industries. Acquiring certification is a stamp of approval by a third-party body that the organisation's operations are standardised according to international best practices. Almost immediately, the brand credibility of an ISO-certified organisation increases, boosting its marketing efforts and pushing its sales forward. These cost-reducing benefits include:
Reduced redundancy

: ISO certifications also work internally in an organisation, benefiting it from the inside out. For example, ISO standards require organisations to streamline their processes. Streamlining essentially means that you observe how your process functions, going on to break it into components and assessing the efficiency of each aspect. When you take time to assess every minute detail of your processes, you are bound to find redundant areas. Streamlining requires you to trim out the excess, useless, redundant or overlapping parts of your processes. As your process becomes leaner, you begin to save revenue as excess efforts and resources are mitigated.

Better efficiency

: Processes that are burdened with excess tasks work at a lower efficiency. They require more financial resources, manpower, time and effort to run. ISO requires organisations to streamline their processes, integrate industry specific best practices and conduct regular assessments to enhance efficiency. When the operational efficiency of an organisation increases, it leads to cost savings.

Lesser rework

: There are two main methods through which ISO management systems lead to lesser rework and therefore reduce costs. Firstly, the standards urge organisations to integrate industry specific best practices into their operations, ensuring that the products or services created are in accordance with international design specifications. This ensures that no faulty or low-quality products or services are created, hence, reducing the chances of rework. Secondly, and more importantly, ISO management systems have controls in place to ensure that the efficiency of the processes do not decrease. Consequently, even if a process begins to deteriorate, the controls will stop the production of low-quality goods or services, going on to bring it to the notice of the management. This is one of the biggest ways in which ISO management systems help to reduce costs in small-scale industries, as reworks are financially draining. Not only do organisations lose customers because of low-quality products, but they also have to dispose of such faulty products, causing further financial loss.

Emergency preparedness

: ISO requires organisations to have anticipatory interventions in place for emergencies so that they do not lose revenue due to operational shutdowns.

Enhanced compliance

: Many organisations have to pay a lot of penalties when they fail to meet compliance. ISO management systems help organisations meet all their statutory, regulatory and applicable compliance, thereby helping to reduce insurance premiums and fines.

Lesser chance of failed projects

: Many organisations lose a lot of revenue when their projects fail. ISO ensures that the future endeavours of organisations is always successful, as it encourages organisations to put customer requirements at the forefront of their operations. Organisations are required to go through customer feedback, address areas of complaints, and assess them to ensure that the products or services that they create are a perfect fit for their target audience. Lesser failed projects lead to a lesser loss in revenue.
If you have any question about ISO 9001 certification cost, you can ask from Edara Systems proficient consultants.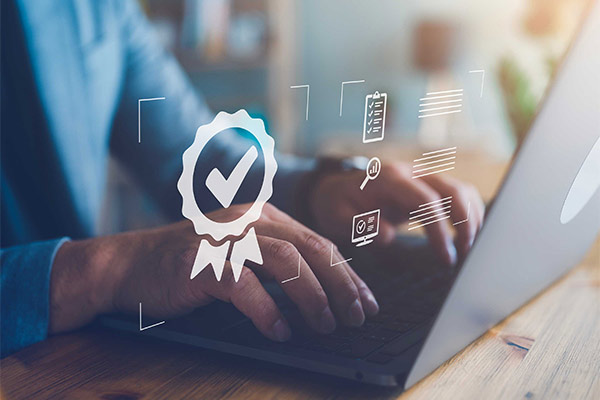 ISO certification cost for small businesses is worth it!
After getting enough information about ISO 14001 meaning and other types of ISO certifications, There are diverse ways through which ISO certifications help to reduce costs in small-scale industries. These include lesser failed endeavours by creating products that meet customer requirements, enhanced compliance, emergency preparedness, lesser rework, better operational efficiency and reduced redundancy.