4 Major Steps to Create a Process Map for ISO 9001
If you want all your quality processes to be easy to understand, follow, audit and maintain, you need to implement an ISO 9001 process map. In this article, we will discuss the four major steps to create a process map for ISO 9001.
Why is a Process Map Important for ISO 9001?
Your ISO 9001 certification or Quality Management System (QMS) 's efficiency and success depend on how consistently the best practices are incorporated into your operations. It all boils down to diligence and consistency. It is impractical to comprehend how processes are interconnected or define their functional and geographic boundaries without consistency.
It has a snowball effect from there, as without understanding how business processes are interrelated, you cannot make accurate projections or benefit from the past. Without consistency and due diligence, it is impossible to establish reasonable goals and plans or continually improve the systems. Only with consistency and due diligence can you appropriately analyse your processes.
In order to acquire consistency and diligence, it is imperative first to capture the current state of your practices. Once you have understood the current practices appropriately, you can appropriately define and document your processes, keeping track of your records, people and systems. Using a process map is the most feasible option to understand your current practices.
A process map is a snapshot of how your current practices align with each other. It is a visual representation of how different processes are interconnected with each other and how the processes merge to form the entirety of your organisation.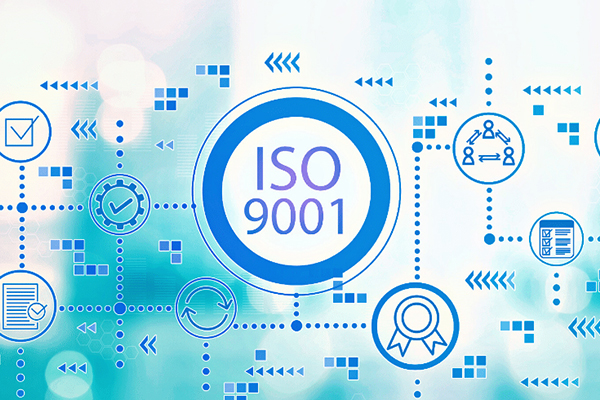 Benefits of ISO 9001 Process Map
There are several benefits of utilising an ISO 9001 process map, including:
Whenever you implement an improvement activity, the process map can help you track its progress.
The efficiency of your QMS relies on documentation, and process maps make documentation easy to understand because documentation is nothing but a mirror of your processes. As processes become more straightforward, your documentation becomes easier to read, comprehend, retain, and access.
It makes it easier to track process inputs and outputs.
Using a process map can help you understand activities and delegate responsibilities.
It helps you comprehend pathways, parallel processes and process loops, improving efficiency and removing redundancies.
It helps to create accurate, measurable, attainable, realistic and feasible decision points.
It helps to align with critical measures and metrics from objectives and targets.
Most importantly, it helps to understand interaction with other processes.
One of the other benefits of the ISO 9001 process map is that it reduces ISO 9001 certification cost by removing unnecessary steps in the implementation procedure.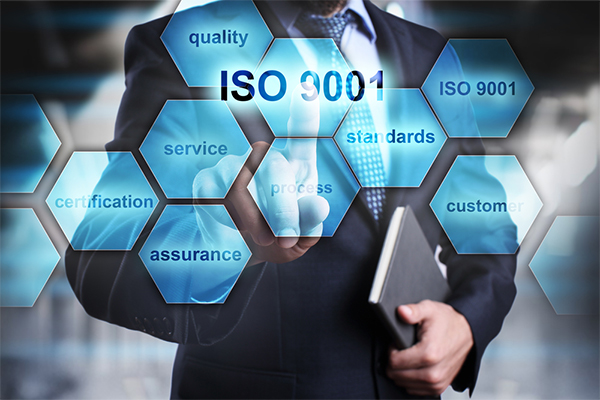 How to Create an ISO 9001 Process Map?
First of all, you need to know ISO 9001 meaning to understand all the details about this certificate to better create a process map for it. Depending upon your scope and objectives, the process map can represent the entire process at a high level or be a low-level map connecting departments. A high or detailed level allows for detailed analysis and process optimisation, whereas a low-level map can help with planning. Moreover, a process map is an ideal instructional tool that can be used to ensure effective training and process consistency.
Once the process map has been determined, the organisation can work towards ensuring that its processes are effective. Begin by identifying the core processes of your organisation. Traditionally, lengthy procedures do not serve your QMS well, so process maps should focus on simplicity. When creating process maps, remember they should be easy to follow and readily available. Play to the strength of the brain and recognise and recall patterns, breaking a complex system into a simple step-by-step operation. Remember to make it visually intuitive, as inconsistencies and open processes can be easily identified when placed on a graphical model.
A process map will usually include the following:
The planning processes.
The resources, including people, equipment and infrastructure.
The operation processes, such as purchasing from suppliers, work schedule, production, customer service, et cetera.
The support processes, including document control, record management and equipment calibration.
Measurement analysis and improvement processes, such as processes for customer complaints, audits, corrective actions, preventive actions and system reviews.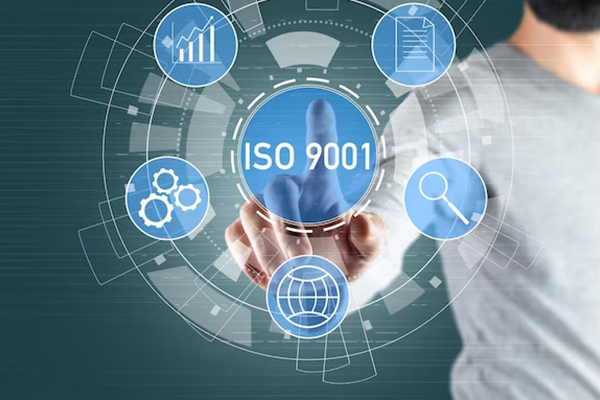 4 Major Steps to Create a Process Map for ISO 9001
A process map is only efficient if it is consistent and customised to suit your organisation's unique circumstances. Therefore, the process map should mirror your processes. An intelligent way to create a process map in four major steps is to utilise the Plan-Do-Check-Act (PDCA) cycle. By following these steps you can use benefits of iso 9001 to improve your organisation in all aspects.
Planning Phase
In the planning phase, you can quantify business planning and planning for quality through the objectives.
Do Phase
In the do phase, the customer requirements, the processes related to the plant and equipment, documented information, and your people should be grouped together.
Check Phase
The monitoring and measurement processes, internal auditing, and management reviews obtained from the previous phase should be analysed in the check phase. ISO 9001 audit should be analysed, too.
Act Phase
In the final, namely the act phase, non-conformances should be checked, corrective actions should be implemented, and processes for continual improvement should be accommodated. Using the option of iso 9001 consultancy, makes it easier for your organisation to obtain ISO 9001.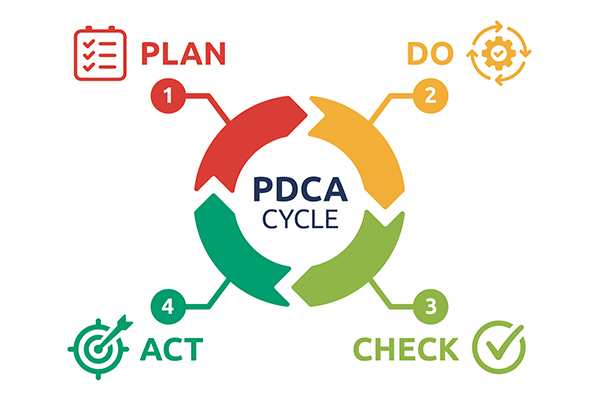 Easy Process Map Creation for ISO 9001 With Edara Systems
A process map is a visual representation of how your quality processes are linked. To create an ISO 9001 process map in four steps, utilise the PDCA cycle. If you need help in different steps of the process map or you have some questions about ISO 9001, contact us. Just fill the form that pops up on this page and we will contact you.