Create ISO 45001 Process Map and Use it for Health and Safety
Process maps are always seen as a critical quality improvement tool as they help organisations visualise how their complex processes are related to each other and how delivery can be simplified. Process maps are also used for identifying the step-by-step flow of processes, their timing, handouts and identifying inputs that can be measured and evaluated. This is why using a process map for ISO 45001 is extremely beneficial, as it can potentially enhance an organisation's occupational safety and health. In this article, we will discuss how to create an ISO 45001 process map and use it for health and safety.
What is ISO 45001?
ISO 45001 certification is the leading standard across the world that helps organisations customise their Occupational Health and Safety Management System (OHSMS). It lists recommendations that organisations can refer to as they are implementing safety protocols and safeguards.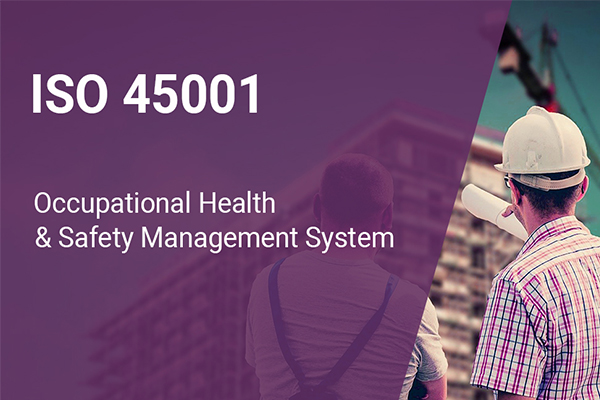 What is a Process Map?
A process map is a figurative/visual representation of the individual steps within a process, detailing expected timelines and identifying specific tasks. They are especially helpful in communicating how the processes flow to different stakeholders and highlighting hidden risks or not so evident areas of improvement.
Even though process maps are often seen as a preliminary step in improvement work, it is vitally important in understanding how the work will proceed and therefore influences the outcome of the quality improvement work. So, in other words, using a process map can help enhance whatever improvement project you plan to implement in your organisation. By creating an ISO 45001 process map, the final ISO 45001 cost will decrease ,and organisations can save some money.
Is the Process Map Different from the Process Approach?
If you are familiar with the ISO family of standards, you may have heard of the term "process approach" being utilised as one of the fundamental principles of ISO 9001, ISO 14001, ISO 27001 and even ISO 45001.
Process maps differ from process approaches, where a process approach can be described as a method to create theoretical steps for each output in your organisation. In contrast, a process map is the visual representation of those steps.
Creating a process map without implementing a process approach in your organisation is futile, as you need to delineate a specific process for each output within your organisation. For example, if you wish to evaluate the efficiency of a safety control that you have placed so that your workers are not harmed, you need to physically sit at a table and think about the evaluation steps. In simpler words, you can only build a visually appealing and accurate process map through a process approach. The business benefits of ISO 45001 and other ISO certifications will show up when you create a process map and process approach together.
Process Approach for ISO 45001
To use the process approach in implementing ISO 45001, establish responsibility for process management. If you are familiar with management of change procedure ISO 45001, you know that responsibilities must be established immediately for processes, especially health and safety activities within the structure so that the process manager can understand the current status of the processes, change them as per the current climate and dedicate tasks relating to the process.
Next, begin by defining processes. It is critical to define all outputs and inputs so that the subset of your supply chain can be homogeneously incorporated into your OHSMS. This is where creating an ISO 45001 process map will be helpful to visualise how processes are interconnected to each other.
After creating a process map, you can review it to ensure all stakeholder expectations are incorporated and methods for measuring efficiency are interlinked.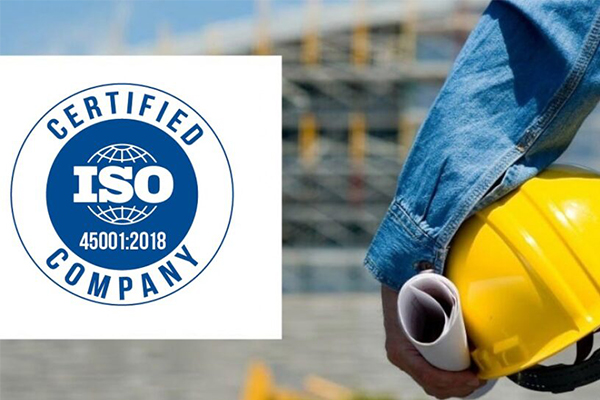 Creating a Process Map for ISO 45001
The diagram's purpose is to show the steps for ISO 45001 implementation and certification. It does not need to include the complete Plan-Do-Check-Act (PDCA) cycle. ISO 45001 process map is different from ISO 45001 audit checklist, too.
Begin with the very first step, namely, obtaining managerial support and establishing the project. Create arrows for the human resource department and the financial department to indicate how to budget, and human resources planning should be incorporated in this stage.
Utilise an arrow to depict the next stage, namely the identification of the organisation's context and interlink it with steps such as a list of legal and other requirements, OHS policy, definitions of process and procedures, as well as record/document creation.
The following depiction should include the identification of all hazards, risks and opportunities using the processes defined in the previous stage. Here, the records should be maintained by the respective departments.
In the future, it is necessary to implement the processes, procedures and controls as per the plans, going on to perform training and awareness programmes. Again, the respective department should maintain training records.
At this stage, you have a rudimentary OHSMS, but to check its efficiency, the auditing team must perform an internal audit and submit their findings to the board of managers.
The last blocks in the process map should represent looking for a certification body, drafting an application and finalising the contract with them. Additionally, processes should also be created where the auditing team, in partnership with the certification body, will conduct surveillance audits every year to maintain the validity of the ISO 45001 certificate.
If you need help obtaining ISO 45001 certification, ISO 45001 consultants in Edara Systems can help you prepare for the implementation process.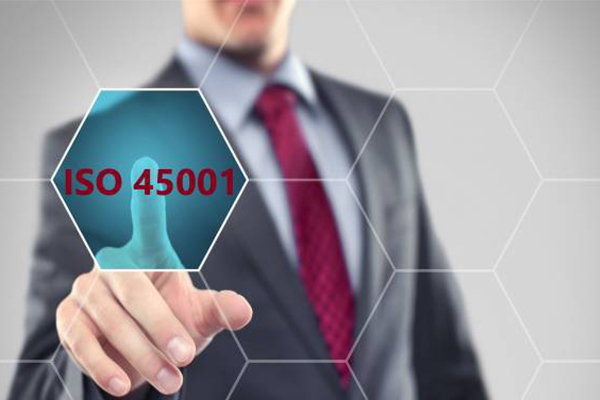 Create ISO 45001 Process Map by Edara Systems Help
An ISO 45001 process map is a visual representation of the process approach utilised to implement the standard and to build the OHSMS. If you need more information about ISO 45001 and its obtaining process, you can count on Edara Systems. The professional consultants in this team are ready to help you step by step through the obtaining path. All you need to do is to fill the pop up form on this page and contact our expert consultants.