How to Perform ISO 45001 Gap Analysis?
ISO 45001:2018 is the gold standard when it comes to occupational health and safety. It teaches organisations to manage processes and risks systematically and consistently by implementing the Occupational Health and Safety Management System (OHSMS), improving the workplace's overall well-being. This article will highlight how to perform an ISO 45001 gap analysis, paying particular attention to the clauses not previously mentioned in its predecessor.
What is a Gap Analysis?
A gap analysis enables the management to determine where they should begin their journey towards ISO 45001 by either migrating from OHSAS 18001 or having no OHSMS. This evaluation teaches organisations to demonstrate effective leadership, especially from the top management teams. If your organisation is already familiar with ISO 14001:2015 or ISO 9001:2015, you may already be on the way to meeting most of the requirements for ISO 45001. Whatever requirements are left will be determined through this gap analysis. Moreover, this standard is helpful, particularly in those companies where occupational health and safety is the sole responsibility of an individual. This standard creates a shift in the culture of the entire company by making it a shared responsibility.
How to Perform ISO 45001 Gap Analysis
Simply put, a gap analysis is done by a competent individual familiar with the requirements of the standard and the proceedings of your organisation. A review of your processes is done with the ISO 45001 requirements, where each clause is scrutinised. If no process supports the clause, it is identified as a gap. At the end of this assessment, a customised report will be produced that allows you to create an action plan to mitigate all the gaps and achieve complete compliance with ISO 45001. ISO 45001 certification cost is different in each organisations and depends on the organisation situation.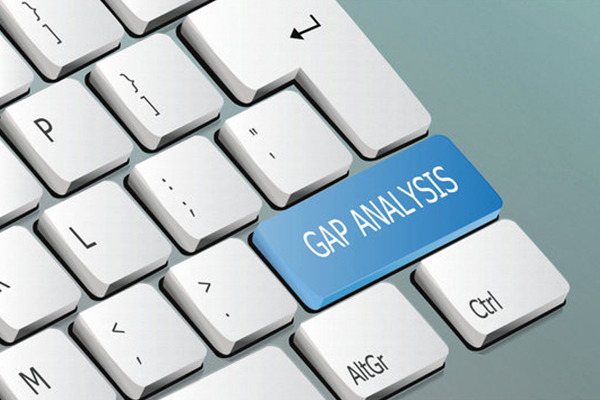 What is New in ISO 45001:2018?
This is especially important if you were certified to the previous version of the standard. There are several additions and modifications to the 2018 version which increase the benefits of ISO 45001 and beginning with the organisation's context.
Under this clause, you will need to identify the needs and expectations of workers and all interested parties relevant to your management system's efficiency. Examples of such groups can include workers, shareholders, sub-contractors, regulatory groups, etc. This section allows you to identify all internal and external resources that affect the strategic direction of your OHSMS.
Clause 5 of ISO 45001:2018
The following new addition is clause 5, which focuses on leadership and worker participation. The top management and the organisation's workers must have added involvement in the operation of the OHSMS. That input is necessary and must be integrated into the OHSMS processes so that the policy and objectives remain compatible with the organisation's strategic direction. The new version needs top management to take responsibility and accountability for preventing all work-related injuries and occupational ill-health by providing healthy workplaces and safe activities. Lastly, the clause recommends the top management assign relevant roles and responsibilities to demonstrate leadership as it applies to areas of occupational safety. ISO 45001 process will get easier if you follow the clauses instructions.
Clause 6 of ISO 45001:2018
Clause 6, namely, planning, has also undergone significant changes. There is an increased focus on ensuring that planning is consistent with the organisation's context. The standard emphasises identifying risks and opportunities that may impact the OHSMS, urging the management to create a plan to address all these risks. ISO 45001 audit helps organisations to identify risks and hazards.
Clause 7 of ISO 45001:2018
Clause 7, namely, support, states that only with the proper support can the OHSMS function effectively. Therefore, the management must provide adequate resources, competence, communication, awareness and documented information to meet the company's occupational health and safety goals. ISO 45001 consultant will help you with gathering all necessary data to obtain the certification faster.
Clause 8 of ISO 45001:2018
Clause 8, which focuses on operation, guides operational planning and controls necessary for the OHSMS, including eliminating hazards and reducing risks. There is an added recommendation for managing change, emergency preparedness, outsourcing, procurement and contractors management.
Clause 9 of ISO 45001:2018
Clause 9, which focuses on performance evaluation, outlines the requirements for monitoring, measuring, analysing, and evaluating what is covered in the previous sections. There is an added emphasis on documented information as it provides evidence of what must be retained and the actions that you have implemented.
Clause 10 of ISO 45001:2018
The last clause starts with a new section that the organisation should determine and identify opportunities for improvement, such as improvement in processes to achieve continual improvement in the long term.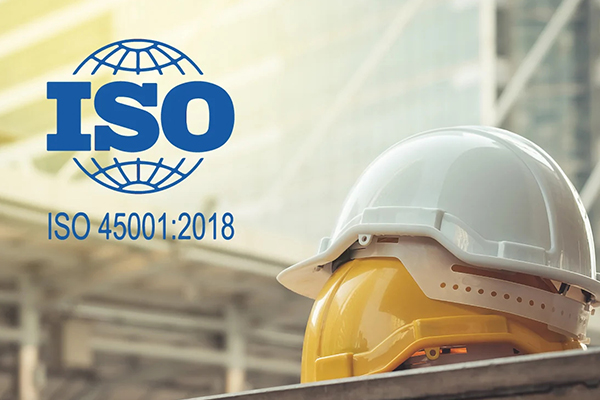 ISO 45001 Gap Analysis Checklist
As there are multiple steps in the gap analysis, it is very human to get confused. However, missing out on any step could be detrimental to the efficiency of your OHSMS and your overall compliance. Fortunately, the solution is quite simple. ISO 45001 gap analysis checklist provides an easy-to-follow template that can be used as a reference when conducting this assessment. The checklist contains all the requirements of the clauses in question format. The user simply has to answer yes or no, add details about the process and process owner or identify it as a gap. Using ISO 45001 gap analysis checklist simplifies the entire process and ensures everything is done sequentially.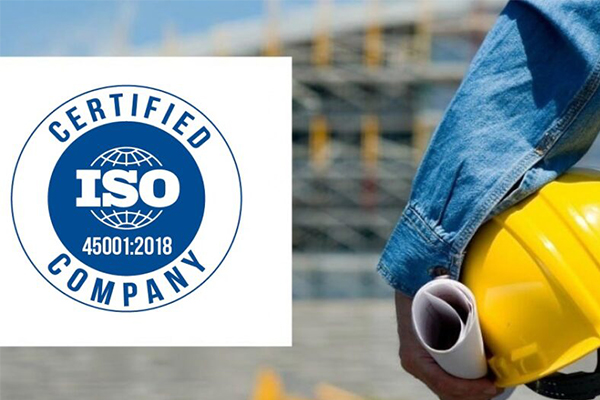 Obtain ISO 45001 by Edara Systems Help With No Gap
ISO 45001 gap analysis can help you migrate from OHSAS 18001 or allow you to develop a relevant OHSMS if you have no previous management system related to occupational health and safety. Identifying gaps makes your ISO 45001 certification journey easier. Edara Systems helps you through obtaining the ISO 45001 process.