ISO 45001 consultancy procedure
The creation of the ISO 45001 standard was monumental in the history of the Occupational Health and Safety Management System (OHSMS). The importance of this standard is that it helps organisations create a structure, around which they can work to prevent fatalities, illnesses and workplace injuries. In this article, we will discuss what is ISO 45001, what does it, the ISO 45001 consultancy procedure, the benefits of acquiring the certificate and the role of a consultant in the formation of an OSHMS.
What is ISO 45001?
The ISO 45001 standard which is for occupational safety and health management systems is a globally accepted set of recommendations; Just like ISO 27001 certification Australia. That provides organisations with practical solutions for worker safety. It helps to create an internationally accepted foundation for worker safety standards and inspections that can be utilised in global supply chains across different industries. 
What does the ISO 45001 do?
In the following explanation about ISO 45001 consultancy procedure, we should know about Occupational Health and Safety (OH&S) management system. The purpose of the standard is to provide frameworks to organisations from which OHSMS objectives can be effectively managed. Similar to ISO 9001 and ISO 14001, which provide solutions to quality management and environmental protection respectively, ISO 45001 provides solutions for improving workplace safety.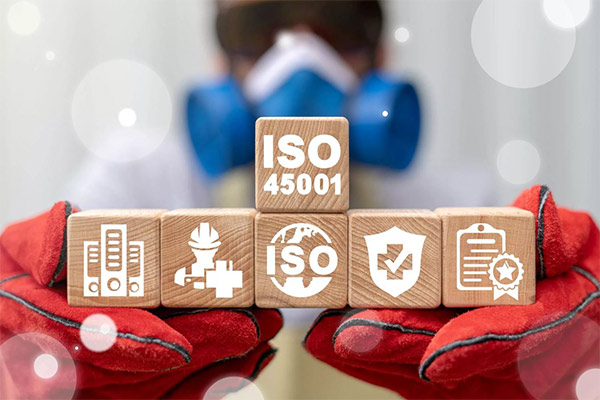 Information Security Management System (ISMS) is one of the most important international ISOs for prospering organisations. If you are interested to know about ISO 27001 cost, click on the relevant link.
ISO 45001 consultants
The majority of the companies utilise a consultant to help with the implementation of ISO 45001:2018, as a consultant utilises their experience to simplify the implementation process. An experienced ISO 45001 consultant will have tips and tricks along the path to implementation, that will help your organisation succeed, identify problems earlier, and mitigate any risks that may emerge during the process.
ISO 45001 consultancy procedure 
If you wish to implement ISO 45001 into your organisation, it is beneficial to understand its purpose and how it can benefit your organisation. This is exactly what your ISO consultant does, building your knowledge of what a management system is and how you can leverage it to benefit workers as well as your organisation, to improve safety, health performance and risk management. Then, the ISO consultant helps you familiarise yourself with the requirements of ISO 45001. By better understanding the requirements, you can gain insight into the impact the standard would have on your company's bottom line and how you can communicate the potential benefits to your employees. ISO consultants are experienced in helping you understand the business impact of integrating the standard on commercial excellence, competitive advantage and overall success. By integrating the recommendations into your daily operations, you can outperform your competitors.
The ISO consultant will then examine your current system in the consultancy process. The ISO consultant will help you understand how ISO 45001 will fit into a safety management system in your organisation. Here, it is important to evaluate what standards and systems are already in place. For example, some organisations have already adopted the ISO 14001 standard for better environmental performance, or ISO 9001 for better quality management. That is why somehow the ISO 9001 accreditation is significant for most managers. In such a situation, these management systems will contain the same core language as ISO 45001. Therefore, the integration of ISO 45001 becomes less complex and the transition can be made more seamlessly. However, if you do not have an ISO management system in place, a gap analysis needs to be done to identify the deficiencies that exist between your current practice and the recommendations of ISO 45001.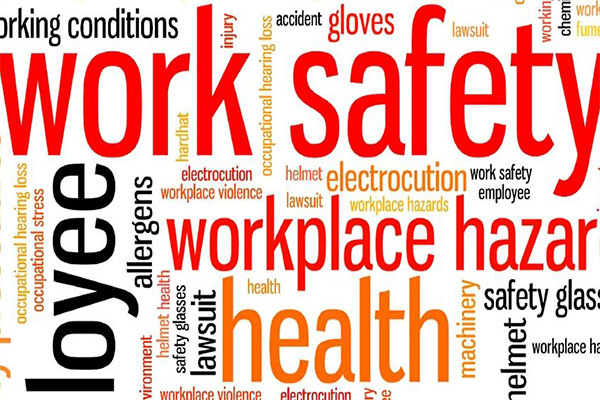 ISO 45001 procedure; OHSMS consultancy
After examining your current system, it is time to engage your stakeholders. Implementing a new standard could lead to organisational change and resistance. Individuals and groups will be affected in a variety of ways, where some may be in favour of the change, while others may oppose it. Here, it is helpful to gather inputs from the entire organisation and understand what the different perspectives are about safety and health risks. Engaging with stakeholders will help to foster a culture of inclusivity, where everyone feels a sense of ownership in the safety management system.
This allows you to determine priorities and establish goals in accordance. Defining goals helps to improve your OHSMS. By utilising the inputs gathered from the organisation, you can develop an OHSMS that is customised to your organisation or improve the existing system. The ISO consultant will guide you in the entire process, providing you with corrective actions, so that no non-conformances are found during your certification audit.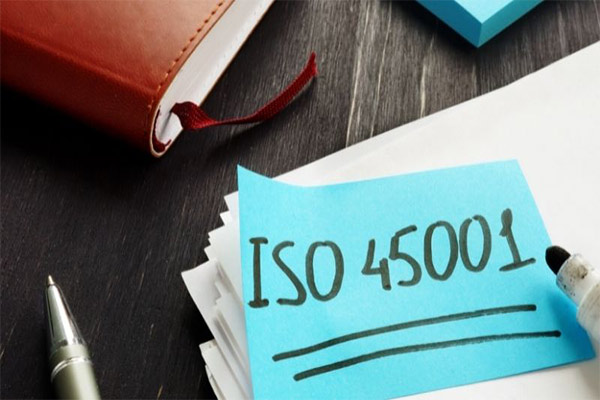 Benefits of ISO 45001 certification
By implementing ISO 45001 certification in your organisation, you improve hazard identification and risk assessment. The implementation reduces downtime, the overall cost of incidence at the workplace and the number of insurance premiums claimed. Due to the implementation of regulations that improve the safety of the workplace, worker participation increases and involvement of leadership is enhanced.
Another benefits of ISO 45001 is about validating your brand. When an organisation acquires ISO 45001 certification, it helps to build trust and brand equity by assuring that your management system meets the requirements of international standards. The certification also helps to demonstrate that your management system is compliant with internationally applicable regulations, validating the capability of your organisation to provide profit-making partnerships.
Moreover, in addition to improving employee safety and boosting stakeholders' confidence, the ISO 45001 standard increases productivity as a whole. 

Edara Systems; The best ISO 45001 consultancy inAustralia
In this article we talked about ISO 45001 consultancy procedure. As you read, ISO 45001 provides a set of regulations that helps organisations enhance their workplace safety. This leads to improved hazard identification and risk assessment. An ISO consultant simplifies the implementation process, helping you understand the benefits of the standard, conduct gap analysis and apply corrective actions to speed up the entire process. If you want a professional consultant for getting ISOs, Edara Systems can help you. For more information, dial  +61 2 8091 5777 and talk to us.