Six Stages of the ISO 27001 Process Map
If you want to gain the trust of your stakeholders and your customers, implementing an Information Security Management System (ISMS) based on the recommendations of ISO 27001 is vital for your business growth. In this article, we will discuss the six stages of the ISO 27001 process map to help you better understand how to implement the ISMS effectively, systematically and easily.
ISO Framework and Purpose of ISO 27001
The ISO 27001 certification standard is the highest international recommendation focusing on information security. It is a joint venture between International Organization for Standardization (ISO) and International Electrotechnical Commission (IEC). Both these leading international organisations work in partnership with technical experts to develop international standards that are cutting-edge, relevant, feasible, and adaptable.
The ISO framework is an amalgamation of various standards for different companies to use. Out of the various standards, ISO 27001 provides a template to help organisations of any industry or any size protect their information in a cost-effective, industry-specific and relevant manner.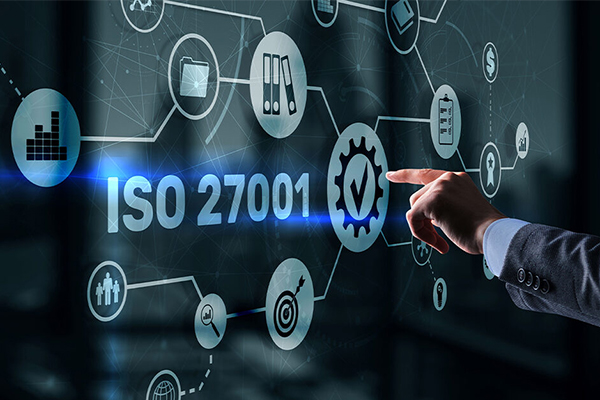 Why is ISO 27001 Important?
The ISO 27001 is important as it has amalgamated the most practical information regarding information security into one place, making it a one-stop solution for companies to gain the necessary know-how for protecting their valuable information. Once a company gets certified against the standard, they prove to its customers and partners that they value privacy and safeguard its data.
The ISO 27001 cost depends on the amount of work that must be done to obtain this certification.
Do We Really Need an ISMS?
Once you know what is ISO 27001 certification and read the benefits of an ISMS, we bet you will be convinced why it is essential for business growth. The impactful advantages of implementing an ISO 27001-compliant ISMS are:
Comply with Legal Requirements
The contractual and legal requirements related to information security are ever-changing, and most of them can be resolved by implementing ISO 27001. The ISMS teaches your security team the perfect methodology to identify, comply and remain updated with all necessary obligations. This is one of the most important ISO 27001 advantages.
Dominate Your Competition
Many companies do not understand the importance of ISO 27001 audit Australia; in contrast, if your company gets certified, you automatically achieve a competitive advantage. You win the hearts of those customers who are sensitive about keeping their information safe as a company that prioritises customer preferences.
Lowering Costs
The primary rationale of the standard is to prevent security incidents from occurring. Think about it, irrespective of the size of the incident, all incidents cost the organisation money. Hence, when you prevent them by ISMS implementation, you indirectly help your company save a lot of money.
Better Organisation
The problem with any company, especially when they start to grow, is that they do not stop to evaluate how the processes and procedures are connected with each other. As a result, employees often get confused and do not know what to do or whom to approach for clarification. As you implement ISO 27001-compliant ISMS, you must get your main processes to achieve certification. This systematic process will help remove workflow redundancies and create better organisational knowledge.
ISO 27001 consultants will help you get certified to use these benefits and improve your company in many aspects.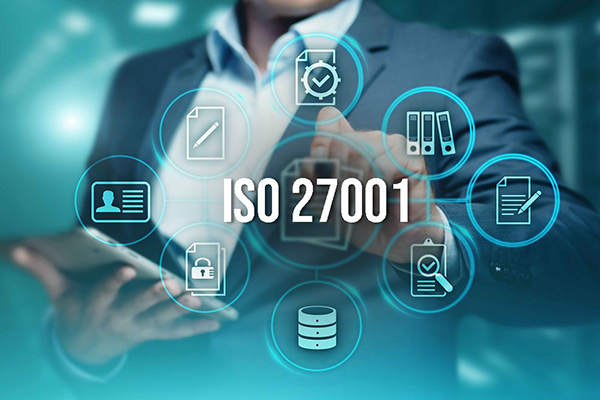 How Do We Implement ISO 27001?
The route to compliance and certification begins with adequate preparation, establishing the information security policy's context, scope and objectives and a management framework. Then, the management must conduct a risk assessment to implement controls that adequately mitigate all risks. After that, it is necessary to conduct training to increase both the knowledge base and awareness about the newly implemented security protocols. At this stage, it is helpful to review and update the required documents and measure, monitor and review the effectiveness of controls. Moreover, conducting an internal audit is also helpful in preparing for the upcoming certification audit. As you can imagine, these steps get intermingled into each other, and the entire process can seem a bit confusing. Thankfully, the ISO 27001 process map helps to visualise and segregate the implementation phases.
What is a Process Map?
A process map is a visual representation that outlines the steps within a process, helping task owners identify what they must do. In addition to detailing expected timelines, such process maps are extremely helpful in communicating the steps of the process to the stakeholders and revealing hidden areas of improvement.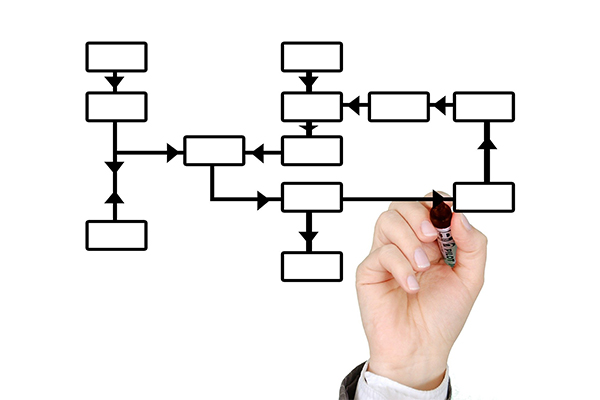 Six Stages of the ISO 27001 Process Map
A process map can adequately represent the six stages of the ISO 27001 certification process. This includes:
Stage one: Creating a project plan- The top management should educate themselves on ISO 27001 standards and 114 controls.
Stage two: Defining the scope of the ISMS- It is helpful to determine the interested parties and their expectations before building the ISMS.
Stage three: Performing a risk assessment and gap analysis- The risk assessment and gap analysis will help identify the areas where your current information security practices are lacking and determine legal, regulatory and contractual obligations.
Stage four: Designing and implementing policies and controls- Based on the gap analysis and risk assessment results, you need to develop a research treatment plan and produce a statement of applicability as part of your audit evidence.
Stage five: Employee training- ISO 27001 mandates that all employees should be adequately trained about information security, and therefore specific training programmes must be conducted to enhance awareness.
Stage six: Document and collect evidence: Collecting and organising all evidence related to ISO 27001 certification can be time-consuming. Thankfully, Edara Systems can help you eliminate hundreds of hours of busy work.
The following stages, which are not included in the process map, are completing the ISO 27001 certification audit and maintaining continuous compliance.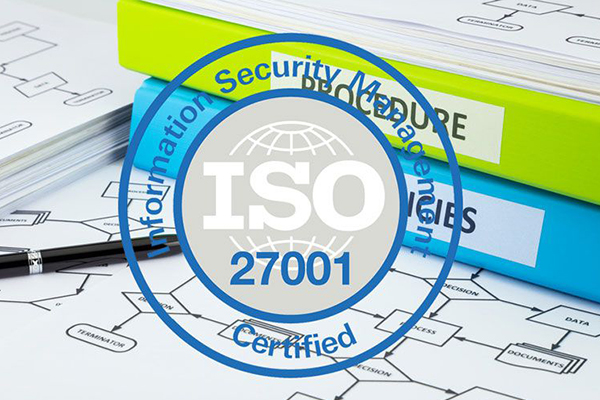 Edara Systems Guide Organisations on ISO 27001 Process
These six stages of the ISO 27001 process map help visualise the implementation steps, thereby removing all confusion from the process. If you need help obtaining ISO 27001, contact us. Edara Systems consultants will help ou get ISO 27001 Certified effortlessly.