ISO 22000 certification requirements 
ISO 22000:2018 is a recently revised international food safety standard, designed to harmonise the requirements of food safety management for all businesses across the food chain. The standard combines and supplements the core elements of ISO 9001 and Hazard Analysis Critical Control Point (HACCP) to provide an efficient framework for developing, implementing, monitoring and continually improving a documented Food Safety Management System (FSMS). By combining the core elements of ISO 9001 with the ISO 22000 standard, the FSMS can be maintained within the context of the organisation's business risks, where food safety is provided without compromising on the quality of the food items. ISO 22000 certification is intended for organisations that seek to establish a more focused, integrated and holistic FSMS, than what is normally required by law. In this article of Edarasystems, we will discuss about ISO 22000 certification requirements and the steps to achieving certification and the requirements for achieving compliance.
ISO 22000:2018; FSMS meaning
The standard urges organisations to go beyond meeting any applicable food safety-related regulatory and statutory criteria by continually finding areas of improvement. There are several benefits of acquiring the food safety certification, including a drastic cut in the investigation time. The stringent internal audit criteria of the FSMS ensure that the food items remain high-quality and safe, thereby reducing food safety breach investigation time to a minimum. Moreover, as companies can deliver products that consistently meet customer requirements, due to the integration of ISO 9001 core elements within the standard, it enhances customer satisfaction. Certification also helps the organisation achieve global recognition as a reputable supplier, helps maintain legal compliance, enhances the ability to win more businesses and responds appropriately to adverse situations.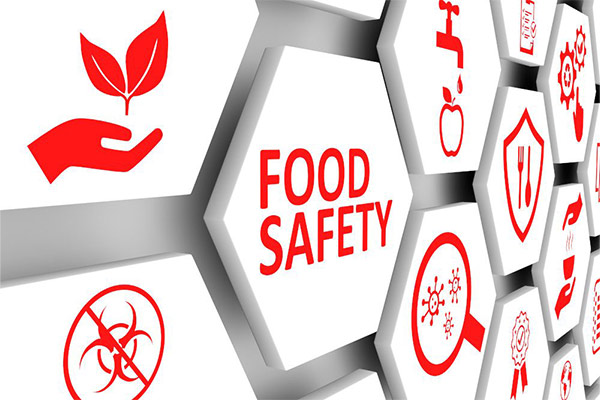 ISO 22000 certification process
Before your organisation can get certified, you will have to develop and document your production processes, and implement the correct procedures to ensure that you not only maintain your quality standards but also your food safety standards. Hence, there are four essential steps to becoming an ISO-certified business with an ISO 22000 Australia compliant FSMS.
Develop your FSMS certification; ISO 22000 HACCP
To develop any management system, it is necessary to identify the core business processes and document processes with the involvement of the employees who want to review, approve and distribute the documents to those who require access to this information. Therefore, when developing an FSMS, the prime aim is to maintain food safety without compromising on quality. Hence, the core business processes would include those, that help control food-related hazards and those that maintain the quality. In addition, it is also necessary to verify that the FSMS is designed to achieve the organisation's food safety policy and objectives. Another international certification which is related to health and safety, is ISO 45001. Apprehensive managers who are worried about the health of their employees, fill the ISO 45001 checklist immediately.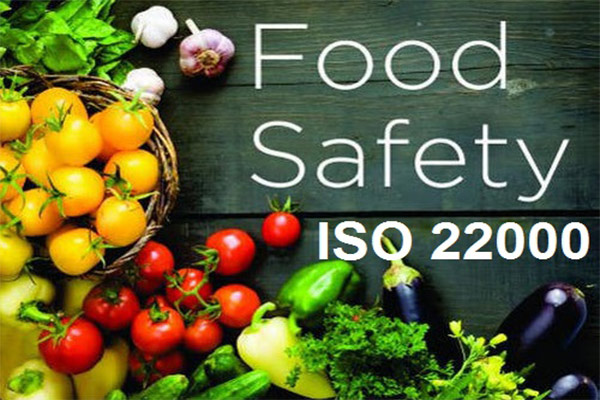 FSMS 22000; Implement your system
After developing a management system, it is time for the implementation. Here, you have to ensure that the procedures are performed as they are described in the documentation. This includes ensuring that the employees who are performing the tasks related to the FSMS are adequately trained. Moreover, it is imperative to create an effective reporting system to cover inspection, testing, preventive actions, corrective actions, management review meetings, monitoring of objectives, and so on. By regularly monitoring the effectiveness of your processes through the usage of metrics, you will be able to take action and apply corrective measures wherever needed.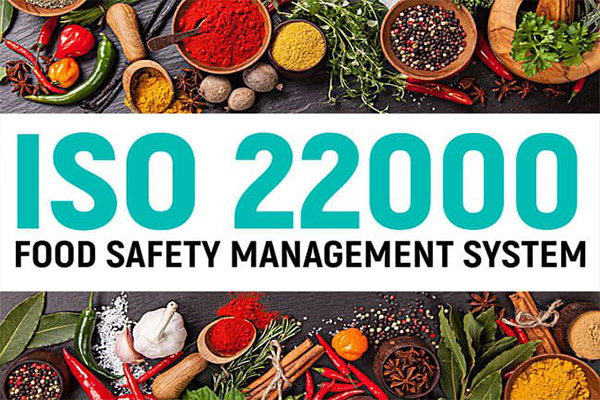 Successful managers are aware of every ISO certifications to develop their organisations. Awaring of ISO 9001 meaning can help you to run your structure thoroughgoing.
ISO 22000 certification requirements; Verify that your system is effective
It is necessary to conduct the audit and review the processes and systems for compliance as well as effectiveness. This can be done by interviewing the people that interact with the FSMS and by observing sample records. The purpose of these audits is to identify and report the strengths and weaknesses that exist within the FSMS so that corrective and preventive actions can be taken as required. 
Register your system; FSMS in food industry
Registration begins by selecting an appropriate auditing body for external registration and submitting your management system documentation for review to ensure that it complies with ISO 22000.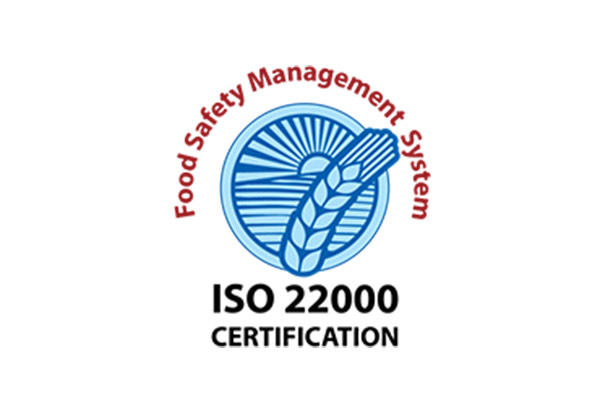 13 Requirements of ISO 22000 
The ISO 22000 standard requires that you design and document FSMS containing specific requirements which ensure that the recommendations and best practices have been integrated into your daily operations. Requirements for ISO 22000 are: 
Creating an overall food safety policy for your organisation that has been attentively developed by the top management.

Setting objectives that will drive your organisation's efforts to comply with this policy.

Planning and designing a management system that aligns with the organisation's objectives and, documenting the system.

Maintaining detailed records of the performance of the system.

Establishing a group of qualified and experienced individuals to make up a Food Safety Team.

Defining the communication procedures to ensure that effective communication is maintained with important contacts outside the company, including suppliers, regulatory bodies and customers.

Communication channels need to be defined for effective internal communication.

Creating and maintaining an emergency plan to appropriately respond to any unpredictable situations. 

Regularly holding management review meetings to evaluate the performance of the FSMS.

Delineating adequate resources for the effective operation of the FSMS including appropriately trained and qualified personnel, appropriate work environment and sufficient infrastructure to ensure food safety.

Following the HACCP principles.

Establishing a traceability system for the identification of a product.

Establishing a corrective action system to control nonconforming products.
Now that we have reached the end of the article, we hope that you are well acquainted with ISO 22000 certification requirements. Edara system is ready to answer all your questions about this issue. Count on us to obtain FSMS 22000 certification.