ISO 22000 certification process
ISO 22000 sets out what requirements an organisation need to follow to demonstrate effective control against food safety hazards. Unsafe or hygienic food can contribute to several health consequences, hence, it becomes crucial for organisations in the food supply chain to take proactive steps to ensure that their processes and products are safe. This is more relevant in today's time as many food products cross international borders, highlighting the urgent need for a global standard that focuses on standardising food safety management. The ISO 22000 standard combats this need by developing guidelines for the organisation that will allow them to appropriately identify and mitigate any hazards related to food safety. In this article, Edarasystems discuss the benefits of acquiring ISO 22000 certification and the ISO 22000 certification process.
What is ISO 22000? Food Safety Management System
ISO 22000:2018 is a standard that was recently revised to provide best practices for businesses in the global food chain. The standard describes requirements for a Food Safety Management System (FSMS) and sets out what requirements an organisation must adhere to for effectively controlling all hazards related to food safety. The recommendations of the standard apply to all organisations across the food chain, including those at the farm level to those at the table level. The design of the standard ensures fair competition between organisations, effective inter-organisational communication and enhanced intra-organisation communication. The effectiveness of the FSMS is due to its primary elements of interactive communication and effective system management. Additionally, the standard also incorporates the principles of industry-specific Good Manufacturing Principles (GMPs) and Hazard Analysis Critical Control points (HACCP). Moreover, the elements of ISO 9001, such as customer focus, engagement of people, leadership commitment, continual improvement and evidence-based thinking have been included in the standard. The combination of these elements offers hazard control, industry-specific best practices and quality management principles, making ISO 22000 Australia certification extremely beneficial for your organisation.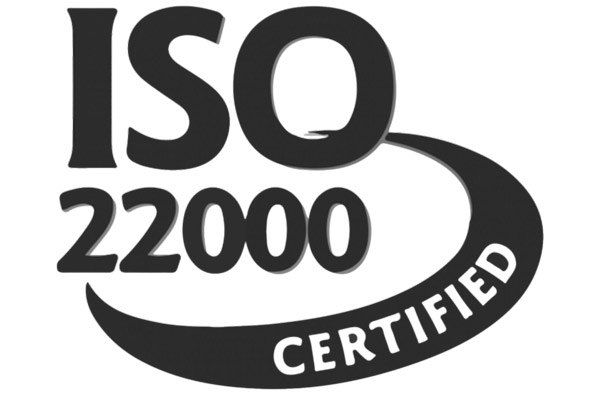 Benefits of ISO 22000 certification for your organisation
The standard helps organisations to reduce their food risk and improve food safety-related performance. The additional benefits that you achieve with compliance and certification include improved health and safety. Similarly, the standard results in improved customer satisfaction as an FSMS helps your organisation to reliably deliver products that perfectly meet the expectations of the customers. Additionally, the standard helps you to meet regulatory requirements and understand how these requirements impact the organisation and its customers. The ISO 22000 standard also provides links to various other international guidelines that can be beneficial to your sector. The transparency of your organisation increases due to the improved traceability of products. The other benefits of the standard include improved response to risks, reduced investigation time and enhanced problem-solving.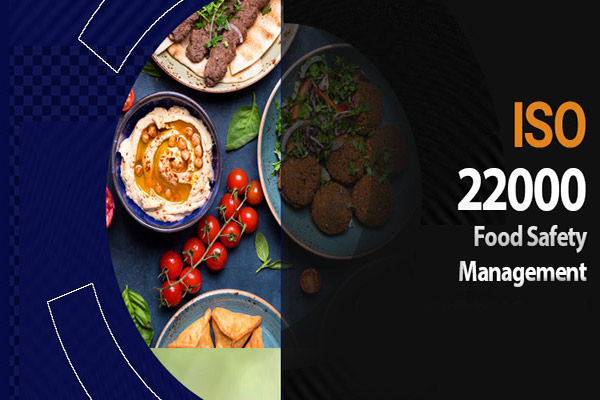 ISO 22000 certification process
Like every other ISO management system, certification begins by developing your management system through the identification of your core business processes. You will need to document your processes with the involvement of your people, review, approve and distribute these documents to those who need access to the updated information. 
The second step is to implement your system and ensure that the procedures are performed as they were described in the documentation. Here, it is necessary to ensure that your employees are properly trained for the tasks they are performing, going on to monitor the effectiveness of your processes through measurable data.
To apply for external registration, you need to verify that your system is audited. Conduct the audit and review the processes for compliance and effectiveness. Additionally, it is also recommended to observe, interview people and look at sample records to identify strengths and weaknesses of the FSMS. Depending on the audit results, take corrective or preventive actions.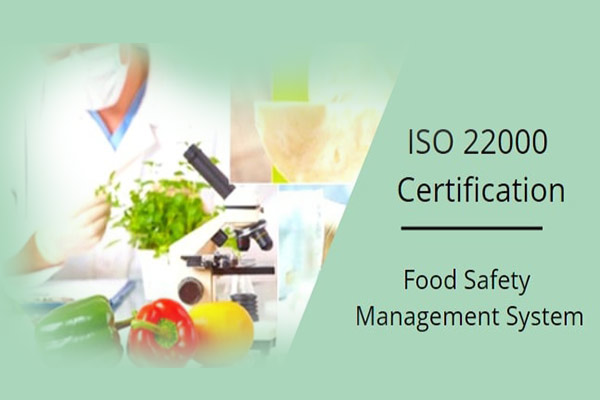 As important as FSMS certification,  ISO 45001 is significant too. Occupational Health and Safety (OH&S) makes the workplace safer for an organisation's workers, clients, and all other stakeholders.
Requirements for ISO 22000 certification
To achieve certification, your organisation should adhere to the requirements of the ISO 22000 standard. Some of the processes that you need to consider are:
An overall food safety policy.

Planning, designing, and documenting your management system.

Targets that will drive your organisation's efforts to comply with its food safety policy.

Creating a "Food safety team" comprising competent and qualified individuals, where each responsibility is properly assigned.

Establishing communication channels for effective internal communication with parties outside the organisation including regulatory bodies, suppliers and customers.

Emergency preparedness and response plan.

A plan for periodically evaluating the performance of the FSMS.

Protocols for allocation of sufficient resources.

Protocol for incorporating the principles of HACCP.

A system to enhance the identification of products and disabilities.

A system for controlling non-conformity.

A procedure for withdrawing products.

An internal audit program.

Prerequisite programs.
After careful consideration of the benefits and substantial usages of FSMS certification , you'd figure out that ISO 22000 certification price and expense are very reasonable; Just like ISO 27001 certification cost because of its importance.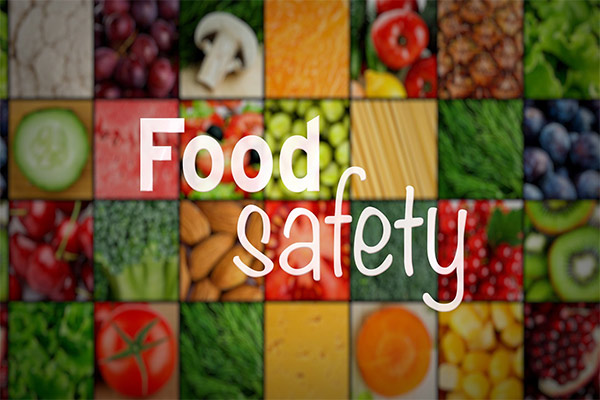 Prerequisite requirement; ISO 22000:2018
In this article we talked about ISO 22000 certification process. The FSMS standard urges organisations to establish prerequisite programs that help to reduce the likelihood of contamination. Although the standard does not define the specific requirements of each program, it guides organisations on how to develop their program based on their uniqueness. Additionally, it also helps identify certain areas that organisations must consider to provide a safe, sanitise and hygienic environment. Examples of such areas include pest control, prevention of cross-contamination, warehousing, waste disposal, personal hygiene, equipment maintenance, food defence et cetera.