ISO 14001 Waste Management Checklist | How to Reduce Waste in System?
ISO 14001 waste management checklist has been specially designed to help organisations understand managing their waste in accordance with the recommendations of ISO 14001. Additionally, this checklist aims to help companies know if they need to improve their waste practices. This checklist contains significant steps and tasks for managing non hazardous and hazardous waste. Also, it provides supplementary links to waste assessment, waste reduction, planning, waste storing and much more. This article will discuss the contents of the ISO 14001 waste management checklist and explore other popular ISO 14001 checklists.
What Is in the Checklist ISO 14001 Version 2015?
In the last update in 2015, the checklist became more strategic. The update is aimed at helping organisations go beyond how they interact with the environment and examine the methods to become more sustainable. The fundamental changes included changes to the leadership, the organisation's context and risk assessment. Now, the standard requires greater leadership commitment from top management on environmental issues. This means the management must showcase greater accountability for their Environmental Management System (EMS) by providing adequate support and resources to manage environmental issues effectively.
The 2015 standard also introduces some new language in which the external and internal drivers for environmental management should be formally considered. There is a specific requirement for business owners to understand the context of their organisation, including stakeholder expectations, and borrow principles from other companies that would help to manage their environmental risk better.
The updated standard now expects organisations to consider the entire life-cycle approach of their products or services and factor in the usage and disposal of their products/services. Risk assessment also gets expanded as the standard now requires organisations to manage the risks and impacts and identify opportunities for better environmental management. The 2015 version of the ISO 14001 certification checklist helps business owners self-assess if they are adhering to these requirements.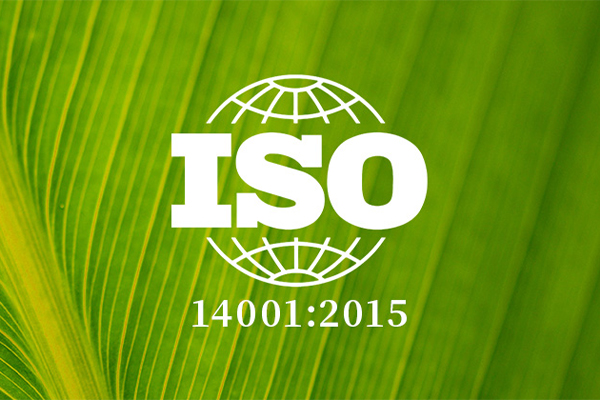 What is an EMS Checklist 14001?
Some organisations may ask what is ISO 14001 definition? ISO 14001 is the Environmental Management System, briefly known as EMS.
Essentially, an EMS helps an organisation comply with federal, state and local regulations to maintain the license to operate while monitoring air, water, waste and other hazards. An EMS also allows the organisation to record any near misses and incidents to better manage its operational risk and improve its environmental performance. EMS checklist is another type of ISO 14001 checklist. The EMS checklist helps ensure that the EMS is integrated with other management functions and is assisting the company in meeting its environmental and economic goals. Again, this is also a self-assessment checklist that can help business owners test the effectiveness of their EMS.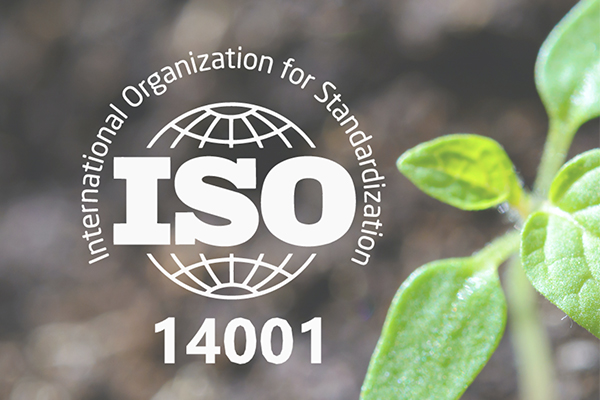 ISO 14001 Waste Management Checklist
ISO 14001 waste management checklist has subsections such as waste assessment, waste production, planning, waste storing, waste labelling, transport and disposal, emergency response, training, equipment, and records. Before exploring different sections of iso 14001 waste management checklist, you should know that ISO 14001 cost is different for various organisations. Now, Let us explore each of sections:
1. Waste Assessment
In this section, business owners must evaluate their procedure for assessing the waste in the company. Examples of questions include:
Does the company understand its waste stream?
Is the nonhazardous waste sorted at the place of generation?
How is nonhazardous waste classified?
What is the categorisation of hazardous waste?
Meeting EMS ISO 14001 requirements is also essential for obtaining ISO 14001 certification.
2. Waste-Reduction Planning
This section of ISO 14001 checklist for waste management, helps business owners evaluate their strategies for reducing waste. Examples of questions include what is the plan for waste reduction? When was the plan last reviewed and updated, and how often is it evaluated?
3. Waste Storing
This section helps business owners understand the characteristics of waste storage methods. Examples of questions in this section include:
Does the storage facility for waste meet the legal criteria for nonhazardous substances?
Does the storage facility meet the legal criteria for hazardous substances?
What are the human health and environmental measures taken to enhance the safety of the storage facility?
4. Waste Labelling
This section helps business owners understand how to label and differentiate between nonhazardous substances and hazardous substances. Examples of questions include:
Does the company label all containers of nonhazardous substances according to legal regulations?
Does the company label all containers of hazardous substances in accordance with legal regulations?
What are the methods that are taken to avoid mixing incompatible substances? Are there any specific labels?
5. Transport and Disposal
This section helps to identify how the company interacts with the environment during transport and disposal. Examples of questions include:
Does the transporter have a waste licence or permit for transporting hazardous/nonhazardous waste?
Are the employees adequately trained on transporting dangerous substances?
6. Emergency Response Plan
This section helps business owners create their emergency preparedness plan by ensuring that it complies with legal requirements and that adequate training and protective equipment are available in the organisation.
7. Training
This section helps to ensure that there are no competency gaps within the organisation. ISO 14001 certification consultants can help you in the training process by giving your employees understandable guidelines.
8. Equipment
This section helps ensure that there is appropriate personnel protective equipment for employees when interacting with the waste.
9. Records
This section helps ensure that waste management records comply with all regulatory obligations.
Reduce Waste in System by Obtaining ISO 14001 with Edara Systems
The ISO 14001 waste management checklist is a document that helps business owners assess their waste, conduct waste reduction planning, improve their waste storage and adhere to various regulatory obligations. Edara Systems can help you get through the ISO 14001 obtaining process effortlessly; Just fill the pop-up form on this page and get in touch with our expert consultants.