ISO 14001 consultancy procedure
The successful implementation of an ISO 14001:2015 compliant Environmental Management System (EMS) can enable an organisation to identify risks related to possible nonconformances and reduce costly environmental incidents. Unlike any other time in history, consumers and other companies are becoming more environmentally conscious. Both organisations and consumers are more concerned about the environmental practices that a company adopts, including how they supply their materials, dispose of their waste and utilise energy resources. Hence, it becomes essential to establish a robust and effective EMS to demonstrate an organisation's ongoing commitment to manage its environmental impact. Acquiring the ISO 14001 certification also helps enhance an organisation's image, increase its brand equity and potentially improve its market share. Organisations, therefore, rightly want to take ownership of their environmental processes and may want to allocate the responsibility to an existing person who has shown the right level of interest, and experience or sits logically in the structure.
However, oftentimes, the implementation of an EMS gets placed on the back burner due to the day-to-day pressures of an organisation. As a result, the process gets stalled and the decision to achieve certification is negatively affected. This is the reason why organisations benefit from using reputed and experienced ISO consultancies that have good knowledge of the relevant ISO standard and industry-specific experience. In this article, we talk about the benefits of ISO14001 consultants, ISO 14001 consultancy procedure and the benefits of ISO 14001 certification.
Benefits of ISO 14001 certification and consultants
Hiring ISO 14001 consultants who have a robust plan for the development and implementation of an EMS can significantly reduce the expense and time involved with certification. ISO 14001 consultants will not only assist in the development of the EMS plan but will also help the organisation adhere to the recommended strategies through regular follow-ups, coaching or mentoring. They also give you sufficient information about ISO 14001 audit too. The other benefits of ISO 14001 consultancy services include reduced EMS development and implementation time, quicker path to certification, improved effectiveness of the EMS, fulfilment of all legal and regulatory requirements, improved ability to achieve EMS objectives and the development of a continual improvement culture within the organisation.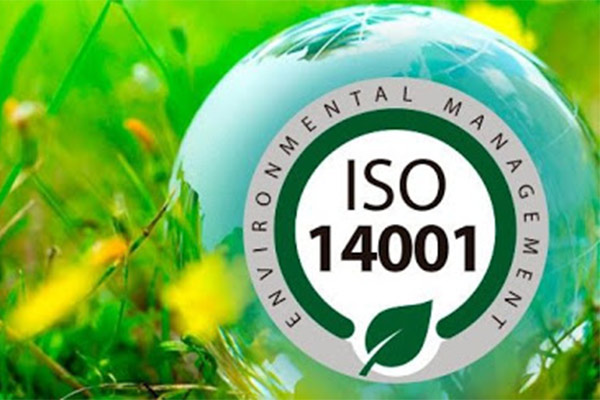 Seven important ISO 14001 consultancy procedure
The implementation of an ISO 14001: 2015 compliant EMS requires a flexible yet organised approach. This approach should be effective in defining the project scope, facilitating productive planning activities, assigning responsibilities and evaluating the results. Achieving ISO 14001 compliance is accomplished through a defined series of planned phases, which include:
Executive and management overview: In this phase, the context of the organisation, the needs and expectations of all interested parties, EMS scope, leadership and worker participation should be defined. Additionally, it is also important to map out the system support, operational requirements, high-level processes, project plan description, high-level risks to EMS system success and the project objectives.

Gap assessment and planning: In this stage, an assessment is performed of the current EMS against the requirements outlined in the ISO 14001 standard. Here, the EMS process map is used as a guide to performing assessments with process owners. The results are documented and utilised as inputs to further process development.

Management system development and documentation: During this stage, the EMS policy development takes place which includes the development of the EMS process map, EMS references, defined organisational roles, defined methods for consultation, rules for participation of workers and actions to address risks and opportunities.

Implementation and training: During this phase, implementation plans are developed to describe the requirements, resources and support needed for the proper functioning of the EMS. This includes defining the scope, activities, participants, timing, deliverables as well as other responsibilities. The implementation and training phase also covers all employee training where communication processes are developed to communicate the EMS plan and objectives across the organisation. There are certain EMS-specific training programs such as hazard identification training, Root Cause Analysis (RCA) training, risk assessment tools training and ISO 14001 overview training.

Internal audit and management review: An audit is planned based on the EMS map and defined processes to audit the core as well as supporting functional areas. In the management review, all process outputs are analysed and the data is summarised so that it can be presented to the leaders of the organisation. The results of the internal audit as well as process performance are analysed for suitability, adequacy and effectiveness. The purpose of this step is to review output decisions or actions required to improve the effectiveness of the EMS processes.

Compliance/3rd party registration assessment: During this stage, any open items or corrective actions from internal assessment are reviewed and cross-referenced with the requirements outlined in ISO 14001.

Sustain and continual improvement: During this stage, the continual improvement activities are summarised and aligned with the business goals, EMS objectives and EMS planning activities. These continual improvement activities are measured for their effectiveness and integrated into processes to assure a culture of continual improvement.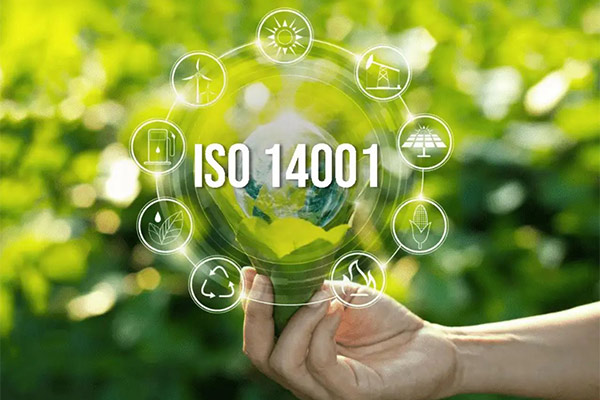 Now you are aware of 7 ISO 14001 consultancy procedure, you might want to know about ISO 45001 audit checklist too. with those relevant data, you can develop your organisation skillfully.
ISO 14001 certification benefits
Acquiring the ISO 14001 certificate improves the image and credibility of an organisation, increases compliance with legal requirements and improves cost control. Additionally, due to the good data collection methods, implementation of the ISO 14001 standard allows for a higher rate of success when implementing changes and allows for quicker process improvement.