Quality Management System (QMS) and Total Quality Management (TQM) are both famous representatives of ensuring quality efforts across different organisations worldwide. However, have you ever wondered how these two concepts compare? This article will list the conflicting and complimenting differences between a QMS and a TQM to answer "Is ISO 9001 a TQM?" question.
What is a QMS? Quality Management System
Before answering the "Is ISO 9001 a TQM?" question. Quality Management System is a set of clearly defined business processes that are aimed towards delivering goods or services at a consistently high standard. An efficient, effective and sustainable QMS will be coherent with the plan of continuous measurement and improvement to show commitment to quality for an organisation. Often, entire organisations adopt the QMS, bringing together operations aligned with the same standards and requirements to deliver consistency and quality at all levels. However, when there is a shortage of funds, some organisations only implement the QMS for specific processes.
Once a QMS has been implemented, most organisations get audited by an accredited certification body that ensures that your QMS is up to the standard with certifications such as the ISO 9001 standard.
Whether you are ISO certified or not, you will find the following fundamental quality management principles within a QMS. These include:
Recognising that supplier relations are mutually beneficial through relationship management.
Adopting an objective approach to decision-making through evidence-based practice.
Demonstrating commitment to continual improvement.
Adopting a systematic approach to management.
Adopting a process-driven approach.
Involving and engaging people.
Providing strong leadership.
Maintaining a rigorous focus on customers.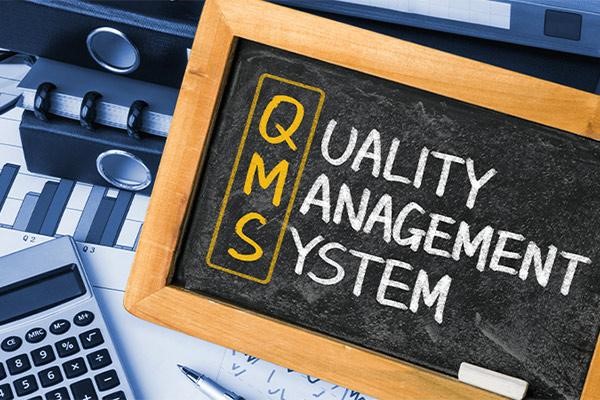 What is a TQM? Total Quality Management
Total Quality Management (TQM) is a managerial approach to achieving long-term success by focusing on customer satisfaction. Initially, TQM originated from the manufacturing industry, but its efficiency, popularity and potency saw it move seamlessly to all sectors. The foundation of the TQM was on improving processes to enhance customer satisfaction by following a cycle of Plan, Do, Check and Act (PDCA). Individuals adopted TQM instead of being implemented across entire organisations. As you go through the list of TQM principles, you notice that many of them are like the key principles of QMS. Albeit, there are a few differences:
Involve people
Focus on customers
Adopt a process-driven approach
Adopt a strategic and systematic approach
Integrate organisation systems
Adopt a factual approach to decision-making
Ensure continual commitment to stakeholders
Demonstrate commitment to continual improvement
If you are curious about the benefits of ISO 9001, read the linked article on Edara Systems website.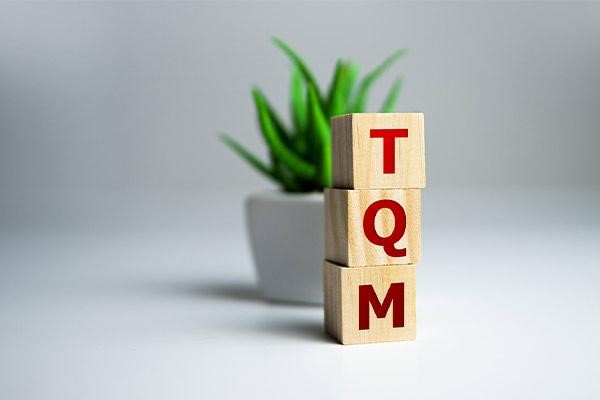 Differences between TQM and QMS
Both management approaches focus on customers, involve people, adopt a process-driven approach, adopt a systematic approach to management, commit to continual improvement and propagate factual decision-making. A QMS has the additional feature of solid leadership and relationship management. If you are about to achieve different types of ISO standard for your organisation and want more information about the ISO certification cost, contact us.
Is ISO 9001 a TQM?
The ISO 9001 standard provides organisations with recommendations to build their own customised, effective and efficient quality management system. Although certain principles of TQM are adopted into ISO 9001, it has always been and will continue to be a framework for implementing QMS. Some people say that TQM has been the inspiration behind ISO 9001 and QMS. The requirement of ISO 9001 differs from TQM requirements on many factors.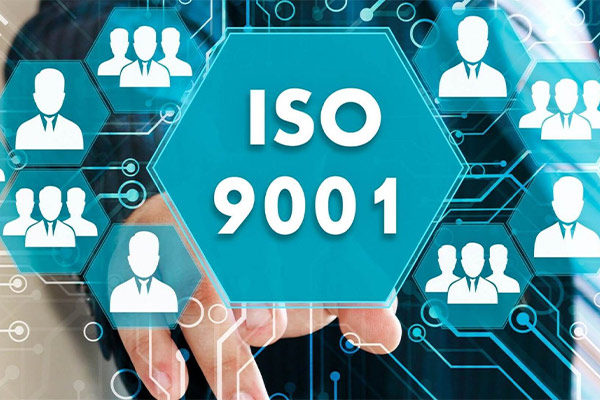 Do you need a QMS if you already have a TQM?
As you know the  ISO 9001 meaning, you may wonder if you know that the principles of QMS and TQM are pretty similar, is there a need for a QMS if you are already using TQM for a few projects. We recommend implementing a QMS as it presents a few additional benefits. These include:
Standardisation: A QMS is standardised, and applying this approach to projects is helpful, as it mitigates any conflicting approaches within the same organisation. A QMS ensures everyone is working with the same process towards the same objectives as the same recommendations are applied across the entire organisation.
Regular auditing: One of the most important benefits of a QMS is revealed when an independent auditor visits your organisation to conduct an assessment so that they can verify if you are operating your procedures, as you have said. Usually, such assessments are done by a partner to satiate any queries. Sometimes such assessments also help identify areas of improvement for the client that will help them enhance and continually improve the management system. These opportunities for improvement assessments are incredibly vital for business growth.
Business opportunities: Even though the TQM was extremely popular in the early 80s, its relevancy has waned off. More and more organisations recognise the benefits of standardisation and a QMS. So, even though TQM has plenty of rewards, it does not command authority like the QMS. If you are interested in applying for public or private sector tenders, then having an ISO 9001-certified QMS is necessary.
Easier to achieve other standards: As all ISO standards share the same language, integrating ISO 9001-based QMS will make it easier to achieve other standards such as ISO 14001, which can improve your environmental performance, ISO 45001, which can help enhance your workplace safety or ISO 27001 that can provide security to your information.
If you want to know the answer to "how to pass ISO 9001 audit?" question, read the linked article on Edara Systems website.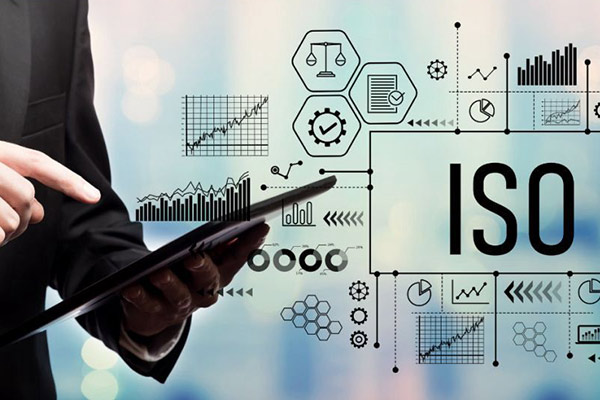 Edara System will help your organisation obtain TQM
In this article, we have discussed the answer to "Is ISO 9001 a TQM?" question. We have found that ISO 9001 is not a TQM but a QMS. Many organisations prefer to implement a QMS as it creates standardisation, is auditable and helps grab business opportunities. If you need any help on obtaining a TQM for your organisation, just fill the pop-up form on this page to contact Edara System expert ISO consultants.