Is ISO 22000 the same as FSSC 22000?
With so many nutrition scandals prevalent in the world, consumers find it hard to believe that food companies are honest and transparent. Food certifications can help food companies with market penetration by enhancing brand recognition and guaranteeing that your food product quality is at par with international standards. Certificates also prove to authorities that the production site is safe and legal. Being certified means that your capabilities and products meet market needs and compliance with regulations; not only today but also tomorrow. Harmonisation with international bodies create resilience in organisations so that they are allowed to prosper and thrive, even during challenging times. If you are planning to get a certificate in food safety management, the following article will help you answer "is ISO 22000 the same as FSSC 22000?"
What is ISO 22000 certification? 
ISO 22000 is an outcome-focused Food Safety Management System (FSMS) which provides requirements for any organisation in the food industry with the objective to help improve the overall performance in food safety. To acquire certification against the standard, the general requirements of ISO 22000 are to have an overall food safety policy in your organisation that is developed by the top management and setting objectives that drive your organisation's efforts to comply with this policy. Additionally, organisations are required to plan and design a management system in accordance with the recommendations of the standard and document the process.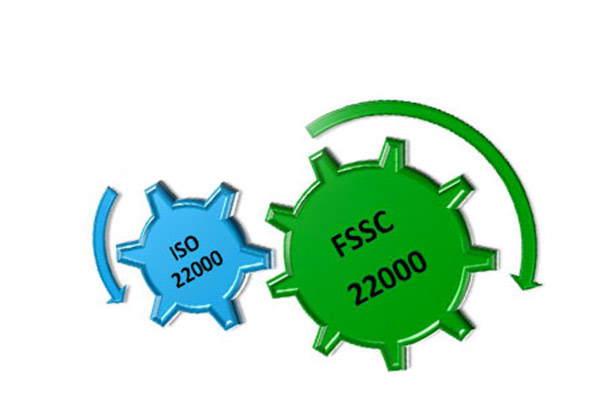 Another important international certification us is ISO14001 which helps your corporation to develop. If you want to know more about it, click on the related link.
What is FSSC 22000
The Food Safety System Certification (FSSC) 22000 offers a complete certification scheme for the auditing and certification of food safety management systems. It also offers certification for combined FSMS and Quality Management Systems (QMS). The standard was developed through extensive and open consultation with many global stakeholders using international standards such as ISO 9001 in construction industry, ISO 22000, ISO/TS 22003 and technical specifications for sector-specific Pre-Requisite Programmes (PRP) as a base. In addition to the requirements of the standard, the scheme contains additional requirements including appointing a food safety team and developing a hazard control plan. The standard also requires organisations to develop a manual which briefly addresses the clauses of ISO 22000 and the specific requirements of FSSC 22000. This certificate is considered important as it provides a strategic framework to manage food safety risks and meet quality requirements for the entire food supply chain. Additionally, acquiring a systematic control strategy to effectively identify and manage food safety risks and hazards help to enhance brand credibility. The other operational benefits of this certificate include international management efficiency and hence, cost saving, resource management and reduced time drains. This leads to continued improvement in the processes, therefore, faster growth for the organisation.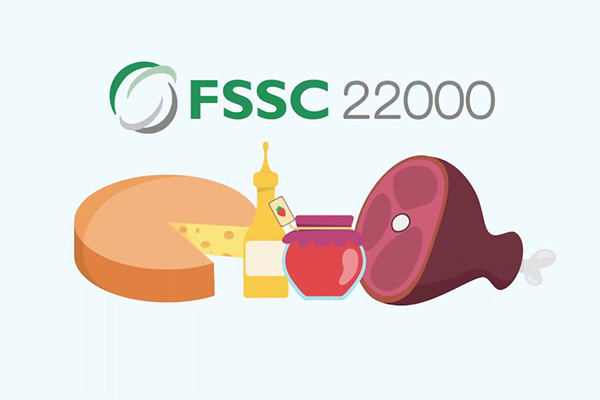 Successful managers beside FSSC 22000, want to get Environmental Management System certification too. They tend to get sufficient information about ISO 14001 certification process. If you are one of these managers, click on the relevant link.
ISO 22000 FSSC 22000 difference; Is ISO 22000 the same as FSSC 22000?
FSSC 22000 utilises existing standards as well as the technical industrial specifications, which were developed on the basis of public consultation in cooperation with numerous interested organisations. Any organisation that is certified in ISO 22000 can get the certificate for FSSC 22000, which will be recognised by the Global Food Safety Initiative (GFSI) on the condition that the demands of the technical industrial specification or Programmes of Preliminary Conditions are fulfilled. The main difference between ISO 22000 and FSSC 22000 are:
FSSC 22000 is a certification scheme that is based on ISO 22000 and contains a more extensive list of standards that need to be addressed by an organisation.

The background of the ISO 22000 standard is wider than that of FSSC 22000 due to difference in rigidity. ISO 22000 contains a more flexible framework of requirements for the certification authority and the requirements of the organisation itself. Moreover, when talking about ISO 22000, there is more malleability regarding the infrastructure and document maintenance. On the other hand, FSSC 22000 contains a more rigid set of requirements for the infrastructure of the organisation, due to the technical specifications of the basic pre-industrial programmes. Moreover, FSSC 22000 requires that the implementation of these requirements should be documented in the form of regulations.

For both FSSC 22000 and ISO 22000, it is necessary to develop and implement the same procedures and documents, however, FSSC 22000 requires a procedure for traceability. This procedure for traceability is dependent on the specifications of the production, for example, if you are a transporter, you need to outline a procedure for accidents during the transportation of the food item.

The procedure of certification is not different for both ISO 22000 and FSSC 22000. However, the requirements of FSSC 22000 scheme are more extensive and rigid, so the certification of this scheme becomes very labour-intensive and time-consuming for organisations.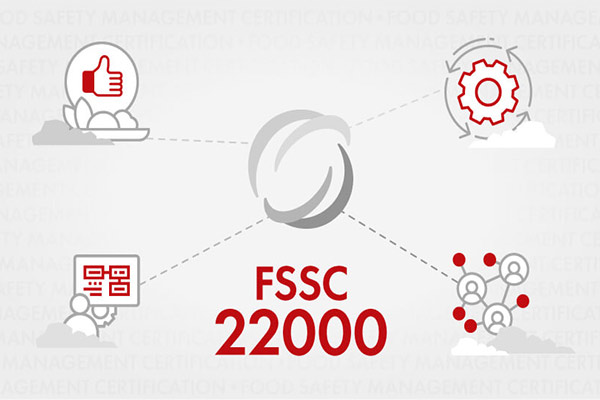 After getting familiar with the differences of FSSC 22000 and ISO 22000, That's the time to know more baout ISO 45001 checklist. Here in this link you could improve your knowledge about health and safety at work.
ISO 22000 certification and FSSC diferences
In this article we answered the question "is ISO 22000 the same as FSSC 22000?". FSSC 22000 uses ISO 22000 as its foundation in addition to including technical specifications for sector-specific PRP, so that organisations can focus on efficient management and assurance of quality. The main difference between the two certifications is that FSSC 22000 scheme is recognised by the Global Food Safety Initiative (GFSI). Recognition by the GFSI demonstrates that the organisation meets the highest standards globally leading to food safety assurance. Moreover, FSSC 22000 is less comprehensive than ISO 22000. As new technical specifications are in the process of being approved, this scheme will be expanded in the coming years.