Is ISO 22000 mandatory? ISO standards for food industry
Whenever you purchase a food item to consume, you must be plagued with doubts about its manufacturing processes. You may question if the food is safe to consume or has been created in an unhygienic manner. Would you buy and eat a food item if there was any guarantee about its safety, hygiene and reliability? We bet that the answer is a resounding yes.
This guarantee is provided by ISO 22000. Although implementing ISO 22000 into your organisation is not a legal requirement, but it helps to satiate any doubts in the mind of your potential customers. This is why even though the answer to the question 'Is ISO 22000 mandatory?' is technically No, yet the majority of organisations eagerly try to achieve it. In this article, we will talk about what ISO 22000 is, its potential benefits and its importance.
What is ISO 22000; Food Safety Management System
The ISO 22000 standard is an internationally accepted set of policies that specify requirements for an effective Food Safety Management System (FSMS). An FSMS based on the recommendations of ISO 22000 offers food producers a systematic approach to managing the safety of their products and services. As a part of the FSMS, organisations are required to establish effective communication channels with interested parties, establish and maintain prerequisite programmes, implement a risk-based approach, adopt hazard control plans, seek and realise continual improvement opportunities and monitor the performance of the FSMS.
The standard adopts a process approach that integrates a risk-based thinking Plan-Do-Check-Act (PDCA) cycle at the operational levels. Organisations that wish to implement an FSMS must establish a food safety policy, set clear food safety objectives and conduct regular internal reviews. Additionally, this food safety policy must be established by the top management, and the organisation should have a robust traceability system to trace their products across the food supply chain. If you are looking for a more detailed answer on What is ISO 22000's question, read the linked article on Edara Systems website.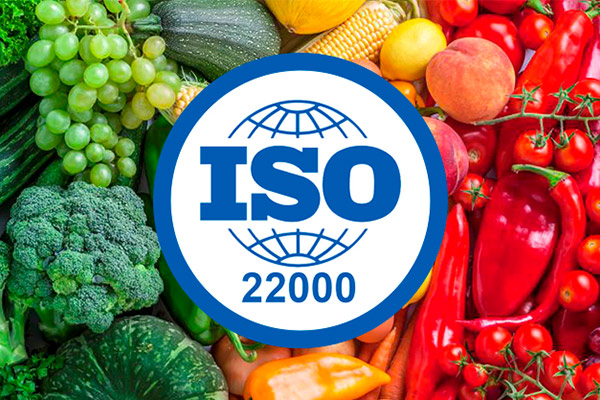 The relation between FSMS, ISO 9001 and ISO 14001
Although the ISO 22000 requirements are applicable to all organisations in the food supply chain regardless of their size or complexity, it is necessary to customise the recommendations in accordance with your unique circumstances. The standard is developed according to the High-Level Structure (HLS), which allows it to be easily integrated with other ISO management standards. Therefore, if your organisation already has a Quality Management System (QMS) based on ISO 9001 or an Environmental Management System (EMS) based on ISO 14001, you will be able to easily implement an FSMS.
Furthermore, the standard encourages organisations to align with food sector-specific guidelines, requirements or specifications, thereby further contributing to achieving the food safety objectives.
4 major elements of ISO 22000; ISO 22000 principles
In order to ensure consistency and food safety across the food supply chain, the standard combines the generally recognised key elements of system management, interactive communication, principles of Hazard Analysis and Critical Control Point (HACCP) and prerequisite programmes to help organisations bring stability to their FSMS.
Benefits of ISO 22000 to the food industry; Safe food and reduced cost
The implementation of an FSMS can be extremely advantageous for food producers that are actively seeking to improve their food safety performance. The standard ensures that adequate controls are applied, and appropriate procedures are in place to ensure food safety. Organisations can enjoy benefits such as:
An improved traceability system
Appropriate food safety hazard controls
Recognition of compliance to an internationally renowned standard
Better utilisation of resources
Provision of safe food items that meet the requirements of the customers
Systematic management of prerequisite programmes
Reduced cost from withdrawals or recall of unsafe products.
These are just some of the benefits. The improvement of the organisations in all the aspects from quality to customer satisfaction, worth acquiring the ISO 22000 certification.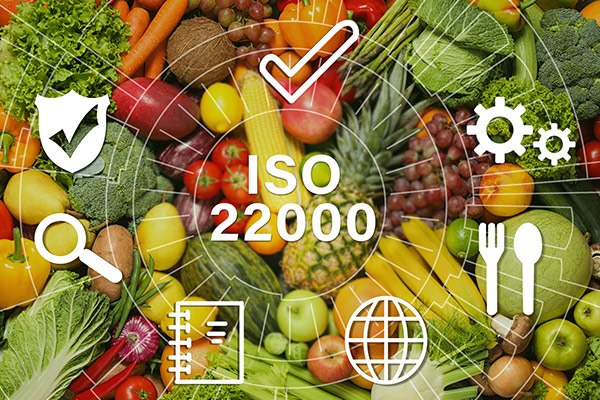 Importance of ISO 22000; Why is FSMS so important?
Organisations within the food industry have to regularly face a variety of challenges. In the 21st century, everyone has access to information, and therefore, companies need to ensure that their mechanisms help to enhance the safety of their products and services. Without ISO 22000, companies will have no method to maintain and improve customer satisfaction and confidence. Moreover, such companies require competent individuals with proven credentials to maintain, audit, implement and establish their food safety measures. This is where an ISO 22000 consultant comes into play and helps you with the ISO 22000 Audits and other phases of implementing ISO 22000.
Role of an ISO 22000 consultant; Implement FSMS easily
An ISO 22000 consultant will help you in successfully implementing an FSMS into your organisation. Such individuals are appropriately trained and have a certification in ISO 22000, and can help your organisation to:
Understand the main concepts and principles of management.
Comprehend the best practices and adequate controls necessary to survive in the food supply chain.
Support your organisation in improving its general performance in food safety.
Help your organisation establish a robust traceability system.
Support your organisation in preventing and reducing the risk of contaminants.
Guide your organisation in creating and protecting value.
Determine if your FSMS conforms to the recommendations of ISO 22000.
Enable your organisation to achieve its food safety objectives.
You can also ask an ISO consultant all the questions and information about ISO 22000 cost and they will help you on the way to acquiring the certification.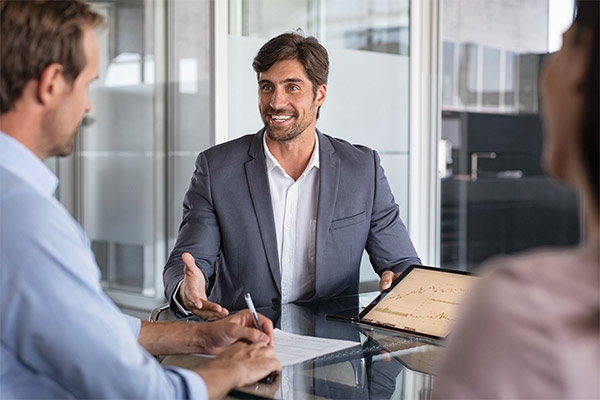 Count on Edara Systems ISO consultants help
In this article we answered one of the most common questions on the ISO certification topic, which was 'Is ISO 22000 mandatory?'. Although we have mentioned that acquiring an ISO 22000 certificate is not a mandatory requirement, but many companies eagerly attempt to achieve it as it helps to enhance customer confidence. The nature of the food industry is such that customers are plagued with doubts about the safety of the products that they are consuming. Acquiring an ISO 22000 certificate helps to satiate these doubts by verifying your organisation's security, reliability and efficiency. Edara Systems professional ISO consultants will help you to acquire ISO 22000.