What are internal and external issues in ISO 27001?
When you, as a business owner, can appropriately identify organisational context, it helps to provide a clearer picture of both the advantages and nefarious issues for your information security. Determining the internal and external issues relevant to your Information Security Management System (ISMS) allows you to allocate resources appropriately and achieve better results. Additionally, understanding and defining the organisational context is a core requirement, as per clause 4.1 of the ISO 27001 standard. This article will discuss the internal and external issues that may hinder your organisation from achieving its intended outcome of maintaining its information security. If you are curious about the "What are internal and external issues in ISO 27001?" answer, keep reading this helpful Edara Systems article.
Internal issues in ISO 27001; Internal factors in a company
Let's answer "What are internal and external issues in ISO 27001?" by discussing the internal issues in ISO 27001. The internal factors under a company's direct control are categorised as internal issues. They include:
Organisational structure: This system describes how particular activities are aligned and directed within the organisation to achieve its long-term goals. This heading focuses on defining the roles and responsibilities of your team members. Understanding the task descriptions, roles, and responsibilities helps you delegate positions related to the ISMS. Additionally, during the external audit, the external auditor will be aware of the individuals they need to interview regarding ISMS processes and controls.
Resources: Resources under your organisation include infrastructure, systems, processes, personnel, technologies, equipment, knowledge and time. The purpose of listing the available resources is to aid you in developing solutions, competencies and acquisitions.
Organisational drivers: These are factors utilised to develop and create relevant supports. This relevant support system helps to define the organisation's information security policies, strategies and objectives. Often, these drivers include the organisation's mission statement, vision, values and aspirations.
Organisational operations: Knowing how your organisation executes its operations is critical. To understand the operations, you must introspect how your processes work, decisions are taken and how information organically flows within your company. The purpose of delineating the organisational operations is that it makes it simpler for you to integrate information security processes and determine the scope of your ISMS.
If you want to know the answer of "how much does iso 27001 certification cost?" read the linked article on our website.
External issues in ISO 27001; Issues outside of an organisation
The second part of the answer to "What are internal and external issues in ISO 27001?" is about external issues in Iso 27001. External issues are factors that are outside an organisation's control but can impact its success or progress. Although the organisation cannot control these factors, it can learn to adapt to them. Examples of such factors include:
Applicable legal, statutory and regulatory policies: These are the laws and regulations that a business must comply with while in operation so that it does not flag any regulatory laws.
Market trends: Market trends not only focus on specific products but also on the choices of the customers. Such trends are constantly evolving and changing, making organisations remain forever on their toes. Being on the lookout for these trends helps organisations adapt their information security. Keeping a record of past trends also helps to guide the organisation to look for future ones.
External relationships: This section focuses on the interested parties of the organisation and their values, beliefs, and perceptions.
Technological trends: Technological innovations can provide new ways to safeguard your information or render the existing security controls completely useless. Therefore, it is essential to keep track of technological trends.
Political and economic factors: The political and economic climate can greatly impact how a business operates, and therefore, it is logical to minutely look for changes in political and economic issues, not only in the country that you reside in but also on a global scale.
For more information about the iso 27001 certification process, read the linked article or contact us by filling the pop-up form on this page.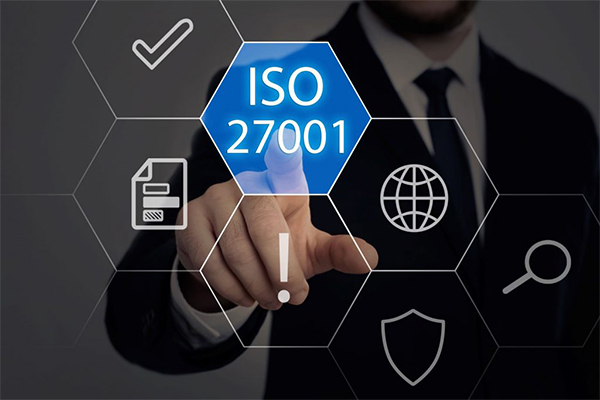 How to document internal and external issues in ISO 27001?
If you are aware of iso 27001 meaning, you know that as per ISO 27001, you are not required to document the entire context of the organisation in a separate document. You only require to document information on specific issues such as external issues that would also include your information security goals and the outcomes of your risk assessment. Additionally, you need to list all your information assets and the competence of your staff. The relevant regulatory, contractual, legislature and statutory requirements must also be documented in an external context.
Role of an ISO 27001 consultant; Identifying the pertinent issues
As the ISMS's efficiency greatly depends on how well you define its boundaries, documentation becomes essential. Therefore, the more attention you give to drafting the external and internal issues in ISO 27001, the more important benefits the ISMS will reap for you. Since many business owners are not experienced in identifying or writing about internal and external issues, they hire an ISO 27001 consultant. Such consultants are adequately trained in identifying the pertinent issues that can impact your business operations and the efficiency of your ISMS. Additionally, their expert advice can help you enhance the efficiency of your security processes and take advantage of iso 27001 benefits for your organisation.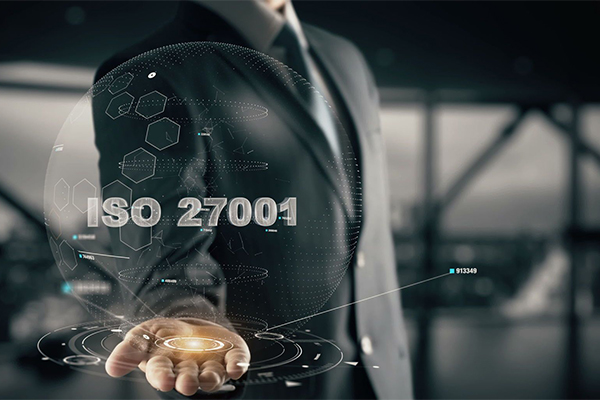 Get ISO certified with Edara Systems
In this article we have answered "What are internal and external issues in ISO 27001?" question. External issues are factors beyond an organisation's control, and internal issues are the ones that are in direct control of the company. Defining and drafting these issues helps give direction to your ISMS and substantiate any auditing efforts.