How to define your ISO 9001 Scope?
The Scope statement of a quality management system (QMS) is essentially a definition of your organization's activities. It specifically outlines its products and services, the regulations it is subject to as well as the various facilities covered under its QMS. Your scope must be comprehensive and concise at the same time. It should give the reader a full picture of your business activities without them ever losing interest. Defining the scope of your QMS is crucial when developing your system. It is how the certification body identifies what areas must be audited. The scope should also list any exclusions from the ISO 9001 requirements and offer a justification for any standards that are not applicable.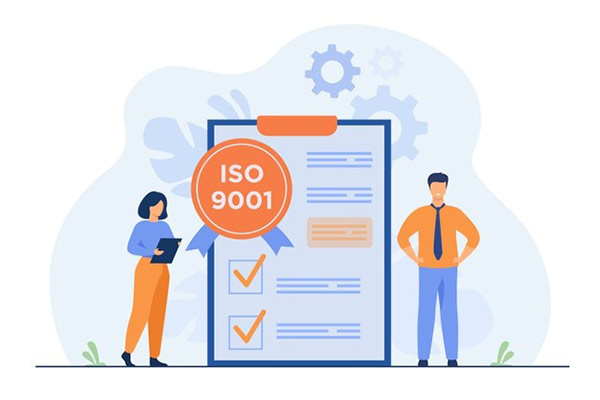 The strategic aptitude of ISO 9001 Scope
Section 4.3 of the ISO 9001:2015 standard, Determining the Scope of the Management System, states that when determining the scope of your QMS, consider the following three elements:
External and internal issues that are significant to the organization's objectives, its strategic plan, and its aptitude to accomplish intended outcomes
The requirements of the organization's significant interested parties
The organization's products and services
Other important elements necessary for writing an effective ISO 9001 compliant scope include:
 ISO 9001; One of the most powerful marketing tool
Do not simply pursue ISO 9001 certification because your biggest competitor has it, and avoid letting yourself get side-tracked by the short-term benefits. ISO 9001 is a great marketing tool which can be leveraged to generate more business. However, as enticing as this perk may be, it shouldn't be the sole reason for seeking ISO 9001 certification if you are to achieve optimal results. ISO 9001 is first and foremost about the pursuit of greater efficiency and productivity. If you focus on those and apply yourself, financial benefits will naturally ensue.
ISO 9001 fulfillment; It has to come with a warranty from your taskmaster 
An ISO 9001 implementation is only sustainable if everyone is committed to its process. Once your reasons for pursuing certification are aligned with the essence of ISO 9001 certification, it's time to request support from your leadership team. This includes executive management, the owner(s) of the organization, and board members who possess a high-level understanding of the entire operation that is crucial to the implementation of an effective QMS. By emphasizing the importance of the ISO 9001 requirements, upper management takes accountability for the effectiveness of the QMS which demonstrates leadership and commitment and sets the right example for the rest of the team.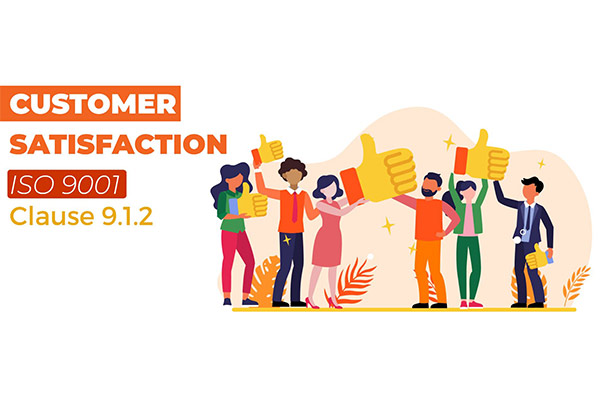 Ensuring concerned employees are adequately trained about ISO 9001
The employees concerned with the creation of the scope must be well-versed in ISO 9001. Without a firm understanding of its requirements, how will they know if they are addressing them? When it comes to ISO certification, it takes the entire organization for a successful implementation, therefore everyone needs to receive adequate training. The significance of achieving and maintaining quality becomes everyone's responsibility and must be therefore communicated accordingly. Every employee must receive training that is commensurate with their duties and responsibilities.
Keep the ISO 9001 contract straightforward and specific
There are no word limits when it comes to writing your scope statement. However, it is imperative that it remains plain and simple.
Interaction process within your establishment dependent on ISO scope
Ample information must be gathered in order to determine what is included in the QMS process. Ensure you clearly establish what is included and what has been excluded. It is only by clearly specifying which processes are covered by your QMS that you will ensure that the auditor and interested parties can understand your scope. Keeping your scope statement clear and concise goes a long way towards averting unnecessary questions and activities which are not applicable to your ISO 9001 certification. This in turn allows the entirety of your work to be focused on your QMS efforts.
Another fundamental component of your ISO scope statement pertains to process interaction description within your organization. Again, it is important here to keep things simple. A basic flowchart may be used for the identification of these processes and how they relate to one another. Using a clear-cut high-level flowchart to illustrate the fundamentals of your quality manual will help avoid any unnecessary confusion for the reader.
Your scope should cover your entire organization, unless your organization operates within two different industries or if it has various locations and you are only planning on getting one of them ISO certified, in which case exemptions will apply.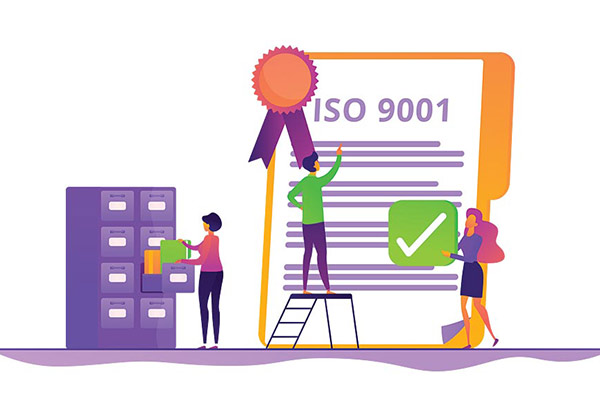 Additional advice to keep in mind when writing your ISO 9001 scope statement
After finishing your initial scope statement draft, question whether:
Every single piece of information is relevant?
It is helpful to the individuals who are in need of your products/services?
There are any additional compliance obligations required by the scope?
Your scope statement reflects your organization's activities and operations?
If you have doubts about one of these questions, you most likely need to re-assess and amend your scope statement. If you have doubts about more than one of these questions, then you definitely should scratch it and start over.