How to check if an ISO certificate is valid?
The International Organization for Standardization (ISO) develops and publishes standards that help in the promotion of scientific testing processes, technology, societal issues, working conditions and quality management within an organisation. An ISO certification is an assurance by a certifying body that a product, service or system aligns with the requirements of the ISO standards. There are a few methods to check ISO certification validation, including the regional online register, the international online register or the certification body's online register; Edara systems can help you to know about ISO certificate validity check.
ISO certification validation process; Spot concern, procedure and fulfilment
Companies have to undergo a rigorous audit process to demonstrate that their policies, procedures and system align with the recommendations outlined in the ISO. To become ISO certified, a company must identify the areas of concern, document its processes and improvement plans, and implement ISO standards. After implementing the ISO standards, companies must conduct an internal audit to measure conformance before presenting themselves to a certification body for an official audit.
In majority of the cases, the ISO certificate is awarded for a period of three years. However, if the company fails an annual surveillance audit or fails to meet the regulatory requirements, its certificate is suspended. Examples of conditions include regulatory requirements, commercial standards, customer requirements, improved consistency and customer satisfaction.
Since ISO certification is subjective to a company's satisfactory performance in a surveillance audit, there are high chances of certification bodies cancelling ISO certificate. It doesn't matter you got  ISO 9001 certification or other ISO certifications; ISO generally can be cancelled due to major breakdown in operation effectiveness, business structure changes, management system changes, or unsatisfactory performance in surveillance audits. Hence, it becomes pertinent to check the validity of ISO certificates.
Three main directions for checking ISO certification validity
There are three main ways of checking the ISO certification validation. Those companies which have ISO 45001, ISO 9001, ISO 27001 or other ISO certifications, should get acquainted with these methods These include checking the certification body's online register, the regional online register and the international online system.
Since 2020, the International Accreditation Forum (IAF) has released a global database of online registrations where any ISO-certified company can check the validity of their ISO certificate. Searching this database is one of the easiest ways to verify the certification. One simply has to type in the company's business name in IAF's database's search bar. If the business is ISO certified, then its name will pop out.
The second method to check ISO certification validation is through the regional online register. One of the biggest drawbacks of the IAF CertSearch is that one needs a membership. Another irksome disadvantage is that one is limited to the number of searches one can perform in a day. Even registered users have a limitation on the number of daily searches. Hence, the next best option is the local accreditation authority database.
The joint activation system of Australia and New Zealand (JAS-ANZ) is the local accreditation authority. To check the validity of the ISO certificate, one needs to go to the JAS-ANZ database and type in the organisation's name. All the certifications that are valid for the organisation will display on the screen. The status of the certificate can also be checked in this database.
The third option is to verify the validity of ISO certificates by utilising the certification body's online register. However, since the certification body is considered to be on the last hierarchical tier, its search results may not be reliable. Additionally, the certification body cannot provide the status of the certificate.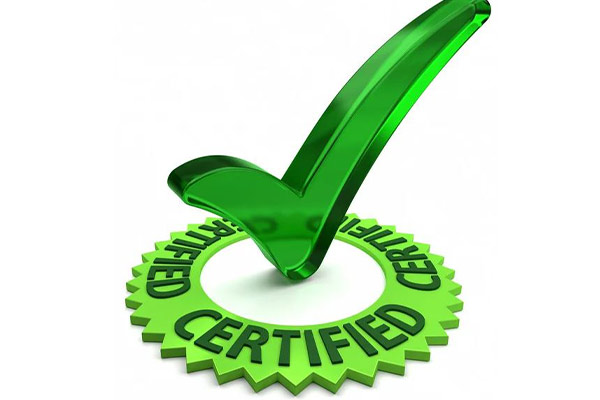 ISO certification expiry; ISO certificate validity check
The ISO certification remains valid for a three-year period for most companies. If you get ISO 14001 for your organisation to interact with environment; After three years you need to renew it.
Once the certificate expires, the company can renew it by getting the organisation reassessed by an external auditor. If companies fail to conduct annual surveillance audits, their ISO certification may be suspended long before it reaches its actual expiration date. Surveillance audits are very similar to certification audits, where the policies, procedures and systems are assessed for nonconformities.
Additionally, the ISO certification body can suspend the certificate if it finds that the company is unable to maintain its standards as per ISO recommendations.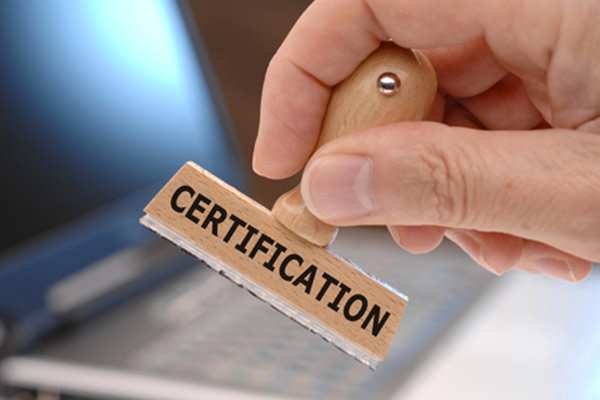 Benefits of an ISO certificate
ISO-certified companies enjoy many benefits, such as timely identification of risks and opportunities. Since ISO recommendations provide standards and information to enhance decision-making, mistakes and errors are significantly reduced. Another benefit of risk-based thinking is improved planning and better relationships with employees, customers and suppliers. Consequently, companies can re-strategise and invest their energies in looking for new opportunities as time drains and resource wastage are eliminated. One of the most important ISO certifications is a set of the specification for an information security management system (ISMS). If you want to know about ISO 27001, click on the related link.
The prevention of recurring problems is another advantage that ISO-certified companies enjoy. As many businesses do not have the upper hand of being evaluated by an external and unbiased body, they are doomed to repeat the same mistakes. With ISO, companies are required to maintain careful records of their problems, identify the root causes, and develop a customised solution. As a result, the waste is reduced, quality is enhanced and cost is minimised. Additionally, ISO-certified companies have improved control over the business due to the periodic monitoring, measuring, analysis and evaluation of its quality management system's effectiveness.