Did you know that between 13 to 15 people die every day from workplace injuries and the average number of days a worker needs to recuperate from work-related health issues is 8 days? Moreover, one of the biggest contributors to greenhouse emissions is commercial and industrial businesses, much like yours. Did you also know that the organisation's sales revenue decreases by 15 to 20% whenever they produce poor quality products? Isn't this infuriating and shocking? So, you may be thinking, what can be done about all of this? Aren't all of these separate domains? There is no way that there would be a single solution to address such various problems. Thankfully, there is. Applying the Health, Safety, Environment and Quality (HSEQ) framework can prevent workplace injuries and work-related health issues, reduce your production of greenhouse gases and improve the quality of your products. At the same time, you carefully continue to produce good profits. This article will discuss the HSEQ framework, why you should adopt it and How to apply for HSEQ?.
What is the HSEQ framework?
Before answering "How to apply for HSEQ?" Let's talk about the HSEQ framework. Health, Safety, Environment and Quality (HSEQ) framework allows organisations to analyse and implement practical protocols that protect their company, employees and customers from quality, environment, safety and health issues.The ISO 9001 certification is one of the standards related to quality. A lot of organisations try to obtain this certificate.
Let us analyse each component of the framework separately so that we can understand how it applies to your organisation and you:
Health: You may be shocked that your employees are most likely spending one-third of their lives at work, equivalent to almost 90,000 hours. Isn't that a lot of time? So, it is obvious that your employees may feel overwhelmed at some point in time. If, in such situations, they experience substandard working conditions, do not have the right equipment to do their jobs, or do not receive appropriate support, their health will invariably suffer. They may experience injuries, become ill, become less productive, and need time off work. This is extremely harmful to you and destructive to your organisation. The health component of the HSEQ framework allows you to develop sustainable occupational health and safety practices that lower the risk of harm to your employees. The ISO 27001, which is related to information security, is beneficial for IT companies and their employees.
Safety: As we have mentioned above, approximately 13 to 15 people die every day across the globe from workplace accidents. Now, the problem is that most business owners think they need a massive accident for a fatality to occur. However, fatalities can result from something extremely minor such as a fall, trip or slip. It does not matter whether you run a "seemingly safe," home-based business or a vast "hazardous" construction company, the safety component of the HSEQ framework will allow you to create procedures that will identify all hazards and place tight controls to reduce accidents.
Environment: Every year, 7 million people die due to respiratory conditions arising from poor air quality. Currently, more than 5.2 trillion plastic particles are floating in the oceans, and since 2008, 22 million people have been forced to relocate because of climate change. As business owners, we all need to do our bit to save our planet. The environment component of the HSEQ framework enables you to comply with recommended environmental regulations to utilise your resources wisely and reduce your carbon footprint.The ISO 14001 will guarantee organisation's environmental management system.
Quality: Poor quality of your products or services can weaken customer relationships, add high operational costs and damage your brand. This is why the quality component of the HSEQ framework encourages you to create quality management processes.
All of the ISO standards, such as ISO 45001, will guarantee the organisation's efficiency system and speed up the HSEQ application.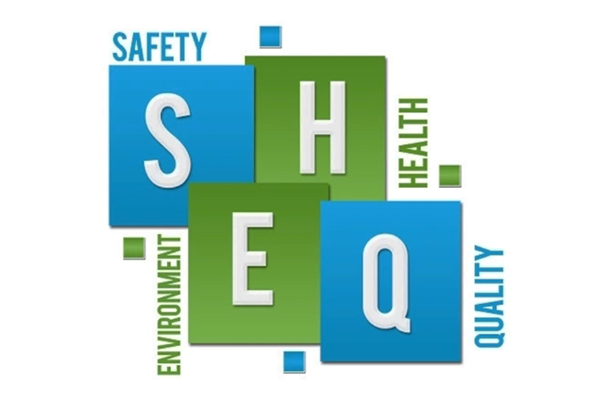 HSEQ framework benefits
By adopting an HSEQ framework, you can increase efficiency and revenue, improve employee morale, create greater levels of customer satisfaction and reduce the risk of fines or legal actions. One of the most important benefits of adopting the HSEQ framework is improved corporate image.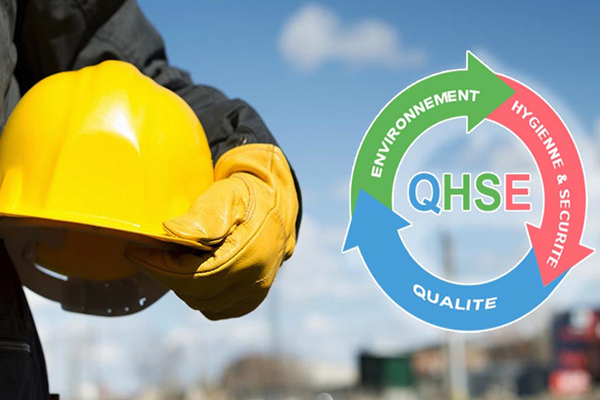 How to apply for HSEQ? By obtaining ISO certification
Now it's time to answer "How to apply for HSEQ?". The easiest method to implement the HSEQ framework into your organisation is to go for ISO 9001, ISO 45001 and ISO 14001 certifications. Stakeholders across different industries revere ISO certifications, and when you get these certificates, your corporate image will increase multifold. ISO 9001 focuses on quality management, ISO 45001 enhances the safety of your workplace, and the sole purpose of ISO 14001 is to improve your environmental performance. The benefit of ISO certifications, such as ISO 22000 certification, is that they all share the same foundational base; therefore, implementing these standards into your organisation will be easy and uncomplicated. Essentially, each standard has particular requirements, and you need to ensure that these requirements apply to your management system. To check compliance, you will have to undergo an external audit by a certification body. Their approval will grant you the certificates. To make this process easier, many business owners hire ISO consultants, as their expertise increases the speed of the processes and removes unnecessary obstacles.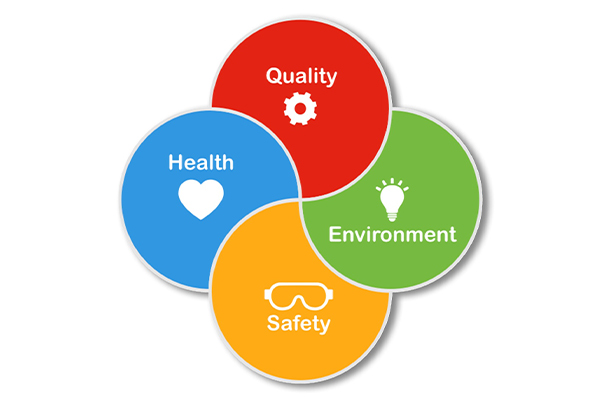 Apply for HSEQ with Edara System help
In this article, we have discussed the answer to "How to apply for HSEQ?" by introducing the easiest way to achieve this certification. To adopt the HSEQ framework in your organisation, you can implement ISO 9001, ISO 45001 and ISO 14001 within your business.