FSC requirements for construction company
The Work Health and Safety (WHS) Accreditation Scheme was created to help improve health and safety in the building and construction industry. It has some of the strictest and most prescriptive WHS criteria in the world and is known for being difficult to achieve. To be accredited by the Federal Safety Commissioner (FSC), applicants must have comprehensive management systems in place and be able to substantiate how they are being implemented and practiced on-site.
Because of the more rigorous auditing process they go through, accredited builders dispose of safety management standards and systems that are more stringent than current industry standards. Being accredited means that FSC has reviewed your work health and safety management system (WHSMS) and certifies that it meets the requirements of the Scheme and can therefore be used to tender for Commonwealth Government funded construction work.
While the Scheme specifies a range of strict requirements applicants must satisfy, it does not dictate the approach and process that must be followed to satisfy them and leaves it at the discretion of the applicant organisation. There are 9 key criteria for accreditation that applicants must satisfy to obtain accreditation. They are as follows:
Proven upper management commitment to WHS
Studies show that upper management's demonstrated value of and commitment to worker safety is a critical dimension of WHS because it contributes to creating a positive work climate. In other words, there is a direct correlation between management commitment to WHS and predicting worker job-related safety behaviours and incidents or injuries. The higher the commitment level, the more likely it is for incidents or injuries to be prevented.
Incorporating safe design principles into the risk management process
Where organisations are involved in the design, a documented process is required to ensure risk assessments are completed at the design stage to identify, assess and control WHS buildability issues that may occur during construction.
Where organisations have no involvement in the design, a documented process is required to ensure design related WHS buildability issues are identified, assessed and controlled before construction starts.
The Scheme also requires:
a documented process to ensure residual buildability hazards are transferred and addressed in the project specific risk assessment process
a documented process to ensure a HIRAC process is conducted on changes to design during construction, with any new hazards or changes to hazard controls communicated to relevant workers
Whole-of-project WHS consultation and communication
Good communication and consultation are one of the key pillars of effective organisational operation. In most Australian jurisdictions it is also a legal requirement for organisations to have formal consultation mechanisms in place. Under the WHS Accreditation Scheme, organisations must consult, throughout the entire project lifecycle, employees, contractors, subcontractors, labour hire staff, apprentices, and others who carry out work for them and who are, or are likely to be, directly affected by a work health and safety matter.
Demonstrated effective subcontractor WHS management arrangements across building and construction projects
The requirements states that organisations must have a WHS management plan, both in writing and in practice, that sets out the arrangements in place to manage the WHS risks involved in complex building and construction projects across the supply chain which typically consists of multiple subcontractors.
Whole-of-project performance measurement
Under the WHS Accreditation Scheme, organisations must have the appropriate performance management and monitoring systems in place, throughout the entire project lifecycle, to enable more efficient human resources management and allow decisions to be made based on measurable key performance indicators (KPIs). This will result in more legitimate decision-making and have an overall positive impact organisational performance.
WHS training and competency to deal with safety risks
Applicants must be able to demonstrate that they have specific procedures outlining WHS training requirements including induction and other competencies or training that may be required to perform work that represents a safety risk. Organisations should also document this process by keeping a training register to keep track of training needs over time.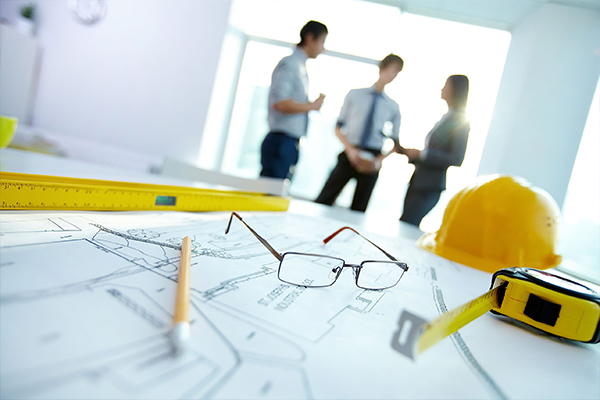 Demonstrated ability to deal with construction hazards and high-risk activities based on works being undertaken on site
You will be required to nominate an accreditation audit site on which your organisation is currently the principal contractor and provide all information relevant to your project that attests to the quality of implementation of your workplace health and safety system. You will also need to provide information on the associated managed hazards at your nominated audit site, so that the auditor may assess how you manage hazards and high-risk activities during the on-site audit. Managed hazards may include but are not limited to:
Managed Hazards
Working at Heights
Structural Alterations / Temporary Support
Excavation
Traffic
Mobile Plant
Past performance in relation to workplace safety 
Organisations looking to gain accreditation under the WHS Accreditation Scheme need to provide evidence of positive performance indicators tracking and substantiate their WHS performance rates, their claims incidence rate, cost per claim and workers compensation premium rate for the last complete financial year. Other evidence required includes lost time injury frequency rate, notices, and infringements, WHS Prosecution, fatal incidents, if any.
Evidence of an effective WHSMS
Applicants must be able to demonstrate evidence of a compliant WHSMS that satisfies all legal requirements. Organisations also need to produce effective WHSMS documentation pertaining to the following areas:
Hazard Identification Risk Assessment and Control (HIRAC)
Emergency Preparedness and Response
Health Surveillance and Exposure Monitoring
Incident Investigation and Corrective Action
Health & Safety Management System Audit
Senior Management Commitment
Integration of Design Issues into the Risk Management Process
Whole of Project Consultation
Management of Subcontractor WHS
Project Performance Measurement
Training Arrangements