ISO 14001:2015 Environmental Management System Requirements
The ISO 14001:2015 standard is not quite as self-explanatory as one would want it to be. If we compare to something everyone can relate to, a good example that comes to mind would be a health insurance policy. That's because ISO 14001 policy requirements is absolutely momentous. But for you to comply with the ISO 14001:2015 standard, you need to understand it properly and Edara system could help you in this context.
This article will dissect the main requirements at a high level and provide you with a simplified explanation in layman terms.
Familiarising yourself with the ISO 14001 2015 requirements
The latest ISO 14001 revision was released in 2015. The standard maps out Environmental Management System requirements (EMS ISO 14001 requirements) with a fresh outlook on sustainability, for more information see ISO 14001 certification article.
ISO 14001 is segmented into ten sections that are referred to as clauses. The clauses that outline the frame organisation work for an EMS  are clauses 4 through 10.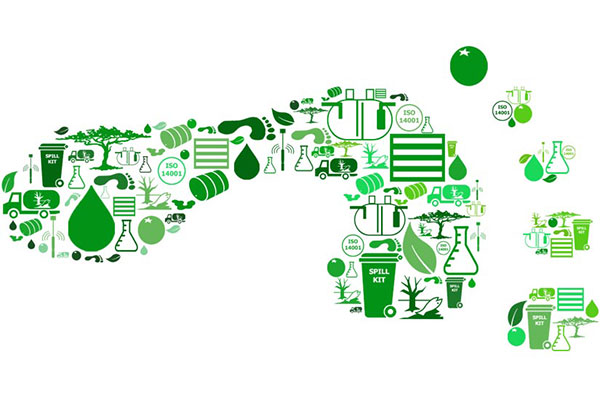 As you progress in your reading, you will learn that the ISO 14001:2015 standard does not prescribe any particular requirements about environmental performance. It provides you with a framework for you to determine your targets and areas of improvement.
ISO 14001 2015 requirements; Context of the organisation
As previously stated, ISO 14001:2015 is not a one-size-fits-all standard. The environmental issues and concerns that apply to, for example, a construction company will be quite different from those of a transportation business.
This is why the standard requires every organisation to assess who they are, what they do, who cares about the work they do, and how they will respond. Each organisation should consider about ISO 14001 policy requirements and these following contents:
The issues and conditions are relevant.

The compliance obligations it is subject to.

The external issues were affecting its business operations.

The internal matters affecting its business and management system
One of the most notable amendments in the ISO 14001:2015 standard is that organisations need to assess stakeholders' needs and expectations. Organisations must take into consideration the expectations their customers have of them in terms of environmental performance in the same way that they consider what their customers want when developing a new product.
See the article what is ISO 14001 definition for more comprehensive information. All these factors contribute to defining the scope of your EMS ISO 14001 requirements as well as the structure of the actual Environmental Management System requirements.
 ISO 14001 policy requirements; The requirements for Leadership regarding customer focus in EMS
Just like its predecessors, the ISO 14001:2015 standard mandates that you create an environmental policy outlining the roles and responsibilities, as well as authorities within your organisation. However, unlike its precursors, the ISO 14001 2015 requirements emphasises the significance of leadership involvement.
Instead of having one dedicated environmental management representative, upper management bears the responsibility of the EMS's effectiveness. The ISO 14001:2015 standard's leadership requirement dictates that upper management should be fully aware of organisational environmental objectives and must demonstrate that they are working diligently towards the creation of a continual environmental improvement culture within the organisation to ensure compliance with this clause.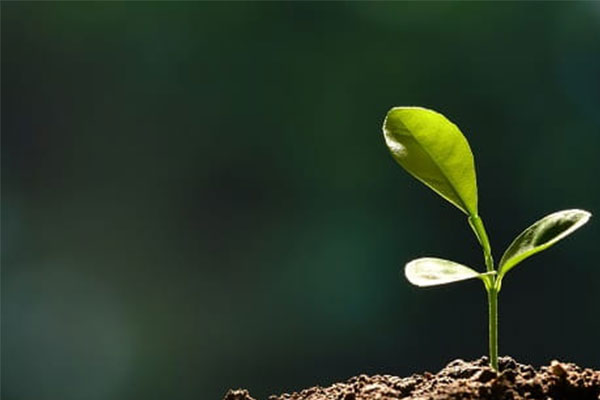 Risk-based thinking and management to planning in ISO 14001
Under this clause, organisations must proceed with identifying and planning for any activities that have the potential to impact the environment. To fulfil this requirement, substantial environmental aspects and impacts must be identified. These include:
Water pollution

Energy use

Air pollutants emissions

Greenhouse gas emissions

Waste management
Also, local, state and national compliance obligations need to be identified. Once potential risks and opportunities have been identified, environmental objectives must be defined, and specific actions should be taken to meet those goals. For information on the cost of obtaining EMS ISO, complete information is available on the ISO 14001 advantages page.
Meaning of Support in EMS, Providing necessary monetary and physical assets
Support is the seventh clause and most voluminous section of the ISO 14001 2015 requirements. It considers your resources, communication, and documentation for your EMS ISO 14001 requirements. It is very common if leaders and managers of organisations want to know about  ISO 14001 certification cost. 
The 2015 version of the standard states that the determination of the necessary documentation for measuring training effectiveness, demonstrating competence, and for an overall effective Environmental Management System requirements (EMS) is at the discretion of individual companies.
However, it does stress the importance of being equipped with the right technologies such as digital documentation tools to ensure effective management of this information. Last but not least, organisations must determine how they will be communicating with stakeholders.
ISO 14001 Operation requirements
The requirement in this clause is to identify the activities that might impact the environment and putting in place the operational controls necessary to minimise that impact.
To fulfil this requirement,  the creation of documented procedures such as work instructions and preventive maintenance programs is required. Furthermore, organisations must have a documented emergency preparedness and response plan for them to be prepared for any potential accidents that may be harmful to the environment. Read the article ISO 14001 audit to know more about this content.
Performance evaluation; Reviewing customer satisfaction in EMS ISO 14001 requirements
The requirement in this clause is for organisations to ascertain how they will be monitoring, analysing, and evaluating their EMS.
To fulfil this requirement, the organisation must evaluate both their environmental performance and how they improve their management system. This involves the creation of an internal audit and management review systems to ensure the proper functioning of the Environmental Management System requirements (EMS).
It is also important to get useful and relevant information about ISO 27001 certification. Therefore, we suggest you to visit the relevant page.
Continual improvement in ISO 14001 2015 requirements; Environmental Management System requirements
The most important and recurring theme in the ISO 14001:2015 standard is 'commitment to continual improvement.' To that effect, the 10th and final clause require that organisations determine how they will deal with nonconformity; this includes corrective actions and actions for continual improvement.
Understanding the ISO 14001 2015 requirements comes with a steep learning curve
.
Implementing an ISO 14001:2015 compliant Environmental Management System is no mean feat. Sufficient time and resources need to be allocated for learning what is involved in the implementation of the system and its maintenance. Your organisation will have to go through annual surveillance audits and follow a 3-year certification cycle where your management systems will be reviewed to verify continual improvement. So, it is not just a matter of implementing an EMS and forgetting about it.
Although complex, this process should not intimidate you because you always have the option of opting for hiring the services of an independent consultant to assist with building, implementing, and maintaining your system. Whichever option you decide to go with, you must take ownership of and demonstrate commitment to this process. For you to do so, you must entirely understand the ISO 14001 2015 requirements. We hope that this article has shed some light on and removed any ambiguity surrounding this process.
Choosing the right ISO 14001 checklist for your business
A variety of ISO 14001 checklists are available such as checklists that focus on implementation, on requirements, on compliance, on waste management or on auditing. You need to make sure that you are selecting the right ISO 14001 checklist for your business, as the efficiency of your EMS depends on it. This is because, ISO 14001 checklists are specially catered to different stages of the implementation, and if you make an improper choice, you will prolong that stage, thereby potentially delaying your certification. There are several factors that you must consider when selecting the right ISO 14001 checklist for your business. Firstly, you must assess the current state of your environmental management system to determine which aspects of the standard are most applicable and relevant to your organisation. Once you gain a comprehensive understanding of the areas of the standard that are most important to you, you can refine your search.
It is also important to consider the size and scope of your company while choosing a checklist. This is because if you have a small business, and you select a comprehensive checklist, you will be wasting your time because the applicability of the checklist will reduce. On the other hand, if you have a large organisation, a small checklist will simply not suffice. You need a checklist that sufficiently covers all important aspects of your business and therefore, going through the categories of a checklist can help you narrow your options.
Once you have selected the ISO 14001 checklist that you feel is appropriate for your business, you can begin going through the questions. However, remember to utilise the checklist simply as a tool to improve your compliance, implementation, audit or waste management, and never as a replacement for your customising efforts. Really dig in and answer the questions honestly and never use the checklist just as a box-ticking exercise, otherwise, your EMS will be primitive instead of relevant, innovative and cutting-edge.
Sample questions in ISO 14001 checklist:
How will you demonstrate that the procedures that were defined in the environmental management
system are being appropriately followed?
How will you demonstrate the general awareness and knowledge of your staff regarding the EMS?
What is your environmental management policy?
What are your objectives regarding the EMS?
How do you control and maintain documentation?
What is your internal audit schedule and how do you manage the findings from these audits?
How do you segregate your waste?
What types of Personal Protection Equipment (PPE) do your employees wear when they are
interacting with the waste?