Edara Systems; An ISO certification consultant in Australia
Utilising an ISO certification consultant to set up your management system could prove to be beneficial. Oftentimes, an impartial party can see and highlight the issues that an organisation may have overlooked. It is the human tendency to accept routines, and "learn to live" with the things that you cannot improve. It is common practice to not "fix" something unless it is broken. However, since ISO consultants are experts in industry-specific best practices and internationally accepted management guidelines, they scrutinise your organisations to find areas of improvement; Edara systems is one of the most efficient consultant. Given their extensive experience in management systems, performance improvement is often seen as a result of using an ISO consultant. If you are considering acquiring an ISO certification for your organisation, utilising an ISO consultancy firm enables you to use your resources most effectively and avoid unnecessary or non-value tasks. The outcome will lead to increased efficiency in the management system and a shorter certification process. 
How ISO Professionals can help your organisations?
Even though ISO certification is purely voluntary, many organisations seek out the services of an ISO certification consultancy to get them over the line, so they can reap the many benefits of being certified. Edara Systems can decrease the ISO 27001 certification process or other ISO certifications for your organisations in the shortest time. The evident advantages of ISO certification are reduced cost, better business control, streamlining of processes, engagement of employees and lesser waste. Experienced ISO consultants know where and how to look for areas within an organisation that would benefit from the application of strategic improvement. Additionally, ISO consultants add value to existing and long-winded procedures by removing the surplus information, ambiguity regarding roles and responsibilities and non-value activities. To summarise, the reason why organisations prefer to hire an ISO consultant instead of attempting to acquire the certification on their own is the better return on investment. Organisations end up saving more money from the improvements suggested by the ISO consultants than the cost incurred to hire them.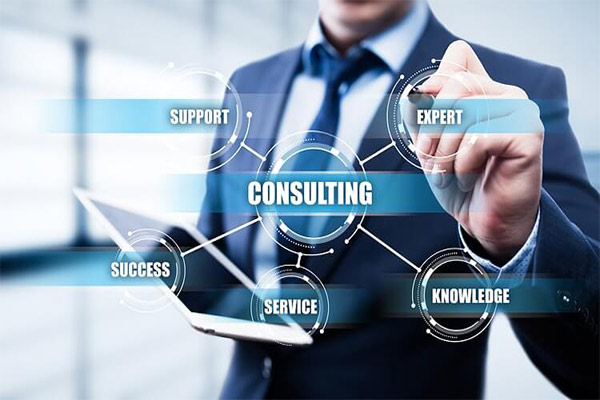 ISO consulting services; How to choose ISO consultants in Australia? 
Selecting an ISO consultant to work with will not be a hard task, particularly if you ask the appropriate questions. Examining the level of expertise, abilities and experience is imperative to selecting an ISO consultant. Here are 10 pointers to consider when choosing an ISO consultant:
Does the ISO consultant have the necessary capability and evidence to back up their claim?

Would the certification body be able to give references in regards to the work that they have finished for different organisations?

Does the ISO consultant have certification from recognised organisations?

Does the ISO consultant have an appropriate understanding of working following the ISO standard guidelines in addition to experience from an organisation, which is comparative in size and industry to yours?

What type of training do the consultants of the ISO consultancy have? When working with them, would any extra training be required?

What is the level of professional indemnity insurance that the ISO consultant has? 

Does the ISO consultant have the appropriate assets to give to the joint venture?

Does the ISO consultant have a suitable record of trading?

What are the expenses involved? Do they have any guarantee to offer?

Is the organisation financially stable?
Even if you select an ISO consultant that you think is the most suited to your organisation, you may still have certain doubts regarding the advantages that an ISO consultant could bring to your organisation. Acquiring an ISO certification is a time-consuming process that requires a lot of resources, and therefore, it is only natural to doubt their usability. Let us now discuss the benefits one stands to gain when utilising an ISO consultant. ISO 27001 or Information Security Management System (ISMS) is one of the most popular ISO certifications around the world; If you want to know about ISO 27001 price click on the relevant link and read about it.
ISO consultants benefits; 3 popular advantages 
A guarantee of improvement: As established ISO consultants, they will have experience in the implementation of improvement strategies. Having repeatedly performed the implementation and evaluation of management systems, they would have gained expertise in the process of improvement. Hence, in comparison to you attempting to acquire your certification on your own, an ISO consultant would require lesser time. Therefore, improvement of your processes is a guarantee.

Quicker implementation: A consultant will be able to get your management system implemented quicker than if you do it yourself. Here, due to their experience, they will be able to avoid all pitfalls that could lengthen the certification process. Hence, the implementation of your management system and the procurement of your certification would be error-free as well as faster.

 Cost-effective in the long run: As mentioned above, using a consultant normally pays for itself, and for some organisations, it is cheaper than employing a permanent member of your staff to evaluate the effectiveness of your management system. Additionally, as ISO consultants ensure that all regulatory and statutory obligations are met, you end up saving in premier costs and compensation fees.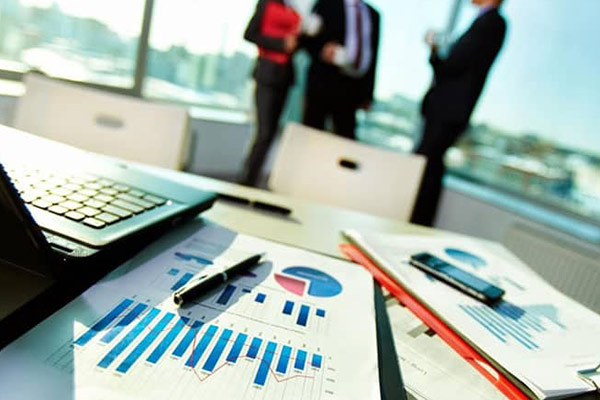 Edara Systems' advantages as an ISO consultant
At Edara, our focus is to deliver personalised services. This is why none of our interventions is unrealistic or ritualistic. Our experts help in the implementation and monitoring of your management system, allowing you to clear all ambiguity related to authorisation.
Our three-pillar value proposition is the reason why Edara is the best ISO certification consultancy in Australia. We offer comprehensive services and hands-off ISO accreditation services based on the following three pillars.
• Pillar one- A personalised service for companies without time or ISO certification expertise. In other words, we do all the work for you.
• Pillar two- An ultra-fast three-week turnaround adds certainty when accepting new contracts. The fastest turnaround in the nation, hands down.
• Pillar three- A complete hands-off solution with a 100% money-back guarantee for zero risk. Your money back if you don't pass it on the first attempt. 
Our hands-off approach allows you to focus on your roles and responsibilities, while we implement, monitor and measure your management system to help you acquire the certification.
Edara Systems can help your organisations to get ISO 27001 certification Australia or any other international important ISO certifications. All you must do is choosing Edara Systems as an ISO certification consultant in Australia.