What are the documents required for ISO 22000 certification?
After their Food Safety Management System (FSMS) has been operational for at least three months, food companies can obtain an ISO 22000 certificate. However, while you are waiting during this period, it is necessary to ensure that the system has undergone adequate implementation and that the necessary updates have been made to the documentation. This is an important step, as certification bodies will send their auditors to your organisation to review your processes and documentation. Your ISO 22000 certificate will only be approved if your documentation is up to the mark and your processes are compliant. This Edarasystems article will look at the documents required for ISO 22000 certification.
What is ISO 22000? Food Safety Management System
ISO 22000 certification is an outcome-focused food safety management standard that provides requirements to any organisation in the food industry. Their primary objective is to help the organisation improve their performance in food safety. These standards were intended to ensure safety across the global food supply chain. The general guidelines involved in the standard focus of traceability in the food chain. The FSMS incorporates an interactive communication channel, system management, prerequisite programmes and Hazard Analysis and Critical Control Points (HACCP) principles.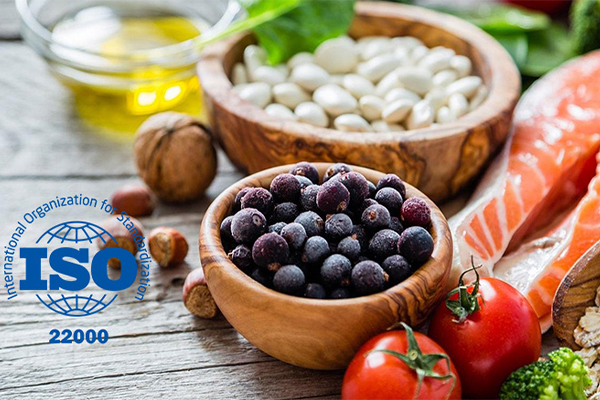 Now that you know what is ISO 22000?, Let's get into the ISO 22000 obtaining process.
ISO 22000 certification process; How to get ISO 22000?
We will briefly describe the certification process to impress upon the importance of documentation. As mentioned above, certification bodies grant organisations a certificate that clarifies their external audit. Auditors are sent to organisations to observe the processes and how the documents are aligned. There are two reasons why documents required for ISO 22000 certification are essential in external audits. Firstly, documents act as proof of the implementation process, helping auditors understand what corrective actions were taken to mitigate any non-conformances. Secondly, documents act as a window to an organisation, introducing the auditor to how the leaders created the policies, how communication channels were built, how prerequisite programmes were adhered to and how evaluations were conducted. If the organisation's documents are in accordance with the standard's recommendations, only then can an organisation proceed to the second stage of the external audit. Hence, documentation should not be taken lightly.
The benefits of ISO 22000 is numerous, so many organisations are looking forward to obtain this useful standard.
Documents required for ISO 22000 certification
The following list of documents required for iso 22000 certification can help the certification audit go faster for industries and reduce ISO 22000 certification cost during the obtaining process. Before we begin, it is also essential to distinguish between documents and records. The purpose of documents is to serve as a channel to relay information across the organisation. Hence, these documents can be updated as the organisation grows in the future. In contrast, records are non-modifiable and are meant to write down the results of all evaluations and inspections within the organisation. ISO 22000 urges organisations to maintain both documents and records as per clause 7.1.
The list of mandatory documents includes the following:
Procedure for emergency preparedness and response.
Procedure of a preliminary analysis of the production process.
Procedure for product withdrawal.
Procedure for the prerequisite programme.
Procedure for HACCP plan.
Procedure for Hazard identification procedure.
Procedure for controlling non-conforming products.
Procedure for internal quality and food safety audit.
Procedure for controlling and monitoring the measuring devices.
Procedure for management review.
Document and data control methods.
Control of quality methods.
Correction, corrective and preventive action plan.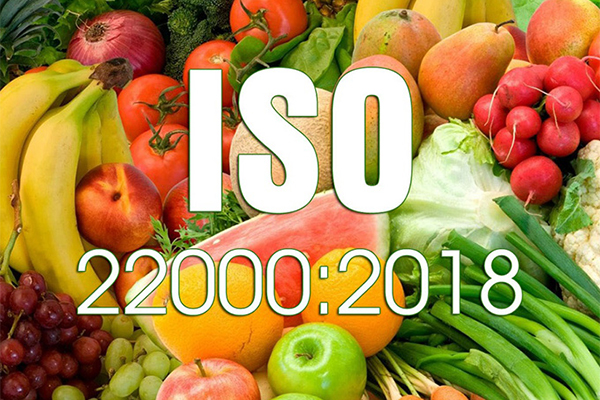 What are ISO 22000 requirements?
Generally, the ISO 22000 requirements are to:
Have an overall food safety policy for the organisation that showcases leadership commitment.
Clear objectives that help organisations comply with the policy.
Documentation of the planning and designing of the management system.
Record of the performance of the system.
Evidence of establishment of qualified individuals of the food safety team.
Defined communication procedures that ensure effective communication with contacts outside the company, including customers, regulators and suppliers.
Establish a traceability system for the identification of products.
An established record of a corrective action system and a specific control plan for mitigating non-conforming products.
In addition to these documents, some documents that are required for certification application include:
Food safety management system handbook.
Food safety system procedures.
Food safety impacts inventory.
Trade registry gadget.
Non-sanitary organisation report.
Chamber of commerce or industry registration certificate.
Signature circulars.
The preliminary assessment of the certification body will begin by reviewing these documents. This assessment is also known as a desktop review. Sometimes, the majority of these assessments are conducted remotely or online. If a deficiency is discovered, the organisation will be contacted, and a corrective plan will be suggested. If the management system documents are found to be sufficient, the auditor will initiate an on-site audit within the organisation.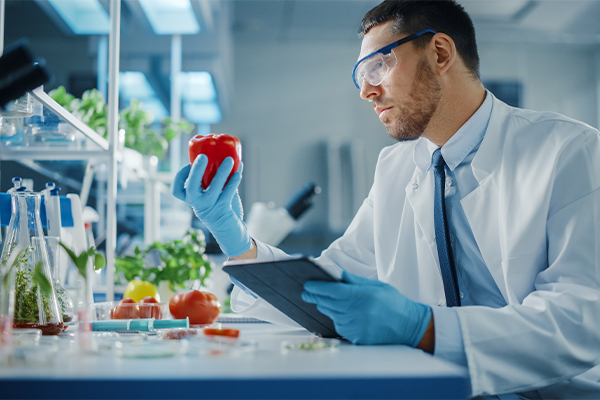 The audit will actually depend upon the number and size of employees within the organisation. Audit activities also vary according to the production areas of the organisation. It is important to remember that certification bodies will only grant certificates if they are convinced about the efficiency of the activities. Hence, record maintenance is crucial for your ISO 22000 certification process.
Get ISO 22000 certified with Edara Systems
In this article, we have discussed the documents required for ISO 22000 certification. If you aim to achieve an ISO 22000 certificate or ISO 22000 audit, documentation will definitely increase the speed of the certification process. Although the actual documents will vary per each organisation's unique characteristics, auditors essentially want to see the overall food safety policy and the company's efforts to comply with this policy.