What is a compliance policy? Quality policy ISO 9001
A compliance policy is a set of comprehensive programmes which include developing and distributing different standards of conduct, policies and procedures that promote the company's commitment to compliance with industry standards. When talking about ISO compliance policy, it refers to a quality management standard outlined in ISO 9001, which organisations utilise to prove that the services and products they provide meet industry standards. Irrespective of the industry's size, ISO compliance policy applies to all businesses. It focuses on evidence-based decisions, client preferences, continual improvement, leadership, engagement, relationship management and a science-based process approach. If you want to know what is a compliance policy of the ISO 9001 certification, you should know that provides a complete guide to QMS (quality management systems), helping companies reap benefits such as improved cyber security, insured business continuity, enhanced productivity and enhanced customer trust. Edara systems can help you as a consultant to know much more about conformity course  for your organisation. 
What is a compliance policy? Purpose of the ISO 9001 compliance policy
Clients expect consistency in the quality of the goods or services they purchase whenever they engage with any business. Even though many companies strive to produce good quality goods and services that meet customer expectations, new customers may have variations or doubts. Hence, to maintain consistency in quality standards, businesses often refer to the International Organization for Standardization (ISO) so that they can be provided with an independent set of best practices or criteria that they can use as quality checks. ISO 45001 auditing 
ISO is globally responsible for creating standards across different fields which helps businesses maintain efficiency, safety and quality across their operations. For companies that manufacture goods, ISO 9001 has delineated quality management standards that govern how companies should make ideal decisions across various aspects or components of their quality management process. Companies often advertise their ISO 45001 auditing, ISO 9001 certification or compliance as evidence to their customers and stakeholders that they meet global standards.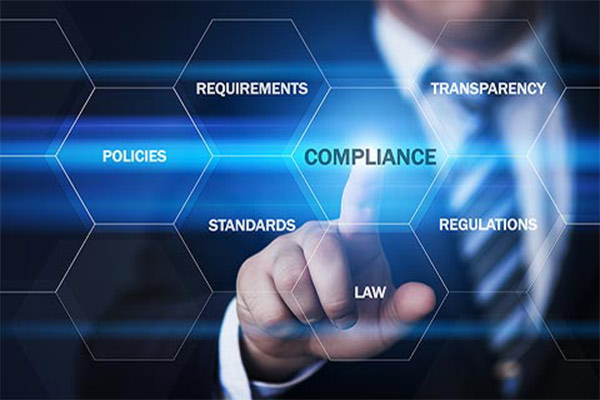 The connection between compliance policy of ISO 9001 and QMS certification 
A quality management system (QMS) is a collection of procedures or standards that determine how a company will produce the products or services it aims to provide to its customers. Although every organisation should have a written QMS that meets their requirements, following the compliance policy of ISO 9001 standard creates a strong foundation for a QMS, ensuring that no important detail is overlooked. An efficient quality management system can offer many benefits to an organisation, such as higher product efficiency, better service/product quality consistency, continuous process improvement, reduced waste and enhanced customer satisfaction.
The ISO 9001 certification provides a complete guide to QMS, which focuses on seven principles, including practising a customer-driven approach to manufacturing and selling products. Secondly, it ensures that top-level management members have truly committed to providing quality to their customers. It ensures that all company employees are involved in the achievement of quality. Company decisions are made based on evidence-based research. Quality standards are addressed utilising a process-driven approach, and the ongoing commitment to quality improvement is continuous. Lastly, it ensures a good relationship and open communication between customers and suppliers. By using the seven principles of quality management, namely relationship management, evidence-based approach, continuous improvement, process approach, people engagement, leadership and customer focus, any company develops a reliable system to meet ISO objectives.
Moreover, the ISO 14001 audit and ISO 9001 objective for continuous improvement allows companies to make both gradual or incremental and breakthrough improvements, helping companies to evaluate their ability to provide customer satisfaction. It will enable companies to experiment with minor improvements that might be confusing, allowing them to identify more significant problems and plan solutions accordingly. As a result, solutions can be tested in a live environment and successful changes can be deployed.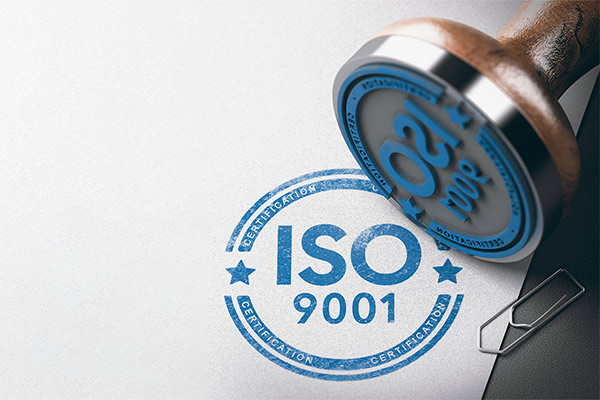 Benefits of ISO 9001 certification
There are many advantages of ISO 9001 certification. For those managers who are concern about their organisation and strive to reach a major success, ISO 9001 audit is one of the biggest matters. But what is a compliance policy and its connection to ISO 9001? Here you can read about the important privileges of ISO certification:
Higher chance of acquiring contracts; Particular and general zones
Acquiring an ISO 9000 certification can help a company secure reliable partnerships in both the private and public sectors. It sends a strong signal within the public sector that a specific company is credible, well run and diligent, allowing them to acquire tenders. It also allows many private sector organisations to meet the requirements of suppliers, as having ISO 9001 certificate signifies that quality is the central focus in every aspect of the business.  The Environmental Management Systems might be interesting for you too. We suggest you to see the page ISO 27001 audit process and read the related article.
Higher customer satisfaction; QMS ISO 9001
One of the central aspects of the ISO 9001 standard is identifying customer needs, measuring customer satisfaction and addressing any identified issues. Companies that maintain ISO 9001 certification prove that customer satisfaction and preferences are their prime concern.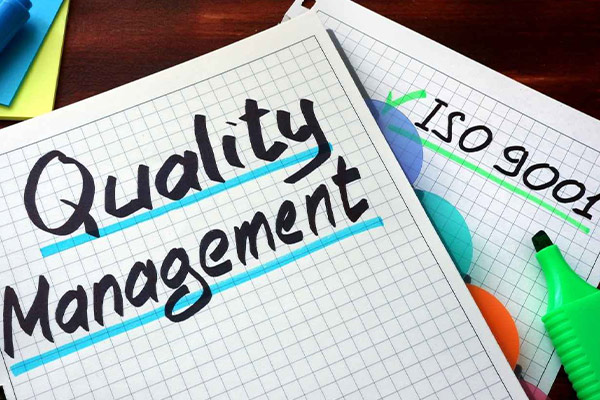 Reduced service or product problems; One of the ISO 9001 standards
Businesses that are ISO 9001 certified are well prepared to deal with anticipated, unexpected or sudden adverse events. For example, there are processes outlined in the QMS which can help the company ensure that any quality-related problem is efficiently dealt with, and no recurrence occurs.
what is a compliance policy of ISO 9001? Better consistency
Implementing the practices that are outlined in the standard ensures that employees have a clear understanding of the tasks involved and can put all their focus on maintaining quality rather than spending time in ambiguity.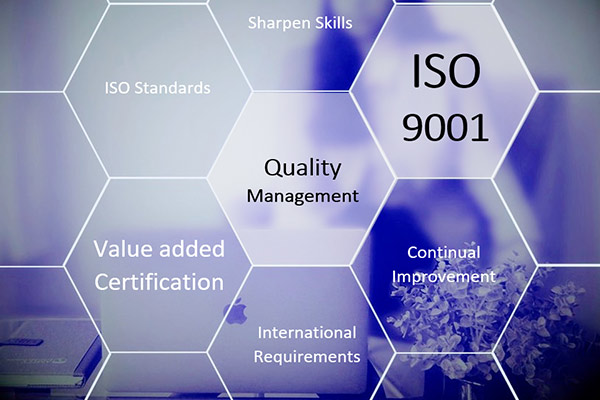 Lower costs; One of the benefits of ISO 9001 certification
Companies that achieve and maintain ISO 9001 certification can have lower insurance premiums as insurers recognise that these businesses have controls that reduce potential risks and have appropriate processes to detect any disruptions in quality.