Checklist ISO 27001; Main Steps to Implementation ISO 27001
This article will discuss the checklist ISO 27001 that you can use as a roadmap to implement your very own effective Information Security Management System (ISMS). This checklist acts as a guide to help you achieve compliance on the first attempt by allowing you to assign rules, assess risks and document processes. Additionally, in this article, you will understand why utilising an ISO 27001 checklist is a good idea and how it simplifies the preparation phase.
What is ISO 27001? Information Security Management System
In a world where organisations must demonstrate their commitment to keeping customers' sensitive data and personal information safe, integral and confidential, ISO 27001 is becoming increasingly relevant. ISO 27001 is one of the 12 standards published by the International Organization for Standardization (ISO) that focuses on information security. Each company should pay ISO 27001 certification cost to benefit from this certification.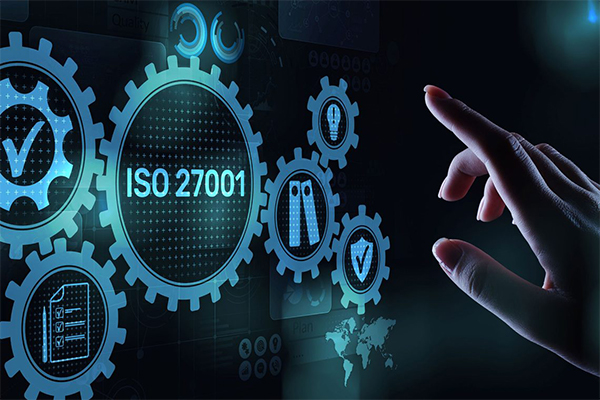 Why is the ISO 27001 implementation checklist important?
As a business owner, you need to understand that certification to any ISO standard is not a single event and happens over multiple phases. The entire process can become overwhelming if business owners try to implement the recommendations without the checklist ISO 27001 certification implementation. This is because business owners have limited experience or training in understanding the terminologies listed in the standard. Moreover, ISO 27001, in comparison to other standards like ISO 9001 or ISO 14001, is more rigid. This means that other standards allow organisations leverage to exclude sections that do not apply to them; however, ISO 27001 urges organisations to include a statement of justification while excluding any control in Annex A.
Utilising an ISO 27001 implementation checklist simplifies the implementation process. It directs the information security team of your organisation to the practical information they need to break down the complicated implementation process into quantifiable steps. Additionally, the checklist also streamlines the certification process and ensures that your information security team does not overlook any essential steps. In other words, the checklist gives you a birdseye view of all suggested steps so that the allocation of resources can be appropriately done, saving you time, energy and effort.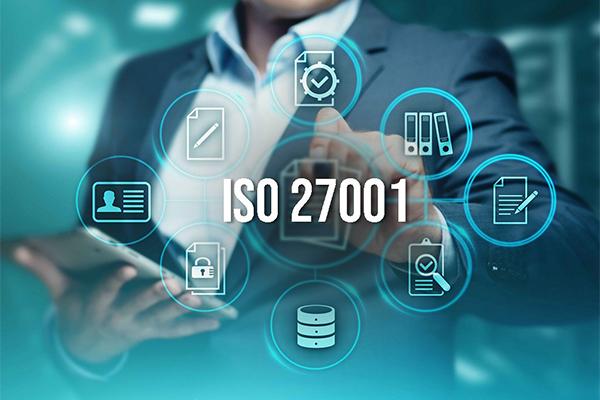 ISO 27001 compliance checklist; Mandatory Steps for ISO 27001 Implementation
The ISO 27001 certification process is different for each company. In general, the ISO 27001 compliance checklist provides a framework that can be adjusted according to every company's size, existing documentation and current information security management system state. The steps include:
1.  Assigning roles; The First Step in Checklist ISO 27001 Compliance
Business owners have the option to either create an in-house implementation team that will help in creating security documents and conducting internal audits or hiring an outside consultant. The first step in the ISO 27001 compliance checklist is to know ISO 27001 meaning and then make this crucial decision based on your employees' capabilities, competencies and capacities. It is important to remember that hiring your employees to lead your security training means they will have to divert energy from their existing priorities and require extensive training for in-depth security work.
2. Conducting a Gap Analysis; Comparing Documentations and Recommendations
A gap analysis is a formal evaluation that compares your existing documentation and ISMS with the recommendations outlined in the standard. This gives business owners a better sense of the modifications that need to be done and highlights the areas of non-conformances to use benefits of ISO 27001 2013. After the analysis, business owners get an accurate sense of the timeline and the preparation process that would be needed to reach compliance, helping them prepare an accurate action plan.
3. Developing and Documenting Modifications of Your ISMS
As per the standard's recommendations, you need to modify your processes or create new ones. The internal ISO 27001 policies also include the people, processes and technology that are needed to maintain your cyber security. Additionally, you will need to highlight all locations where data is stored, identify how your documents are accessed and make policies to safeguard all these touch points.
4. Conducting an Internal Risk Assessment; Help Making Plans to Mitigate Issues
After your documentation is in line, you need to document the potential risks to your data. The ISO 27001 compliance checklist can help you identify and categorise these risks so that you can prioritise them according to their likelihood of occurrence. Here, the ISO 27001 controls checklist suggests that you create a risk matrix that will help you prioritise the high-impact risks according to their likelihood so that a responsive plan can be made to mitigate these issues as and when they come up.
5. Writing a Statement of Applicability (SoA) by Using ISO 27001 Controls Checklist
In this step, the ISO 27001 controls checklist suggests you research the ISO 27001 guidelines, specifically Annex A, where a list of 114 controls is provided. A document needs to be created where you justify all the controls you are utilising per your risk assessment. This SoA augments the audit process in the future.
6. Implementing Your Controls; One of the Important Checklist ISO 27001 Compliance
Now that your policies and systems are in place, it is time for your workplace system to reflect what you have documented. It would help if you implemented controls that mirror your safety policies.
7.  Training Your Internal Team; Enhance Staff Awareness
Training is a common pitfall that can lead to compliance failure. Regular training is a great way to enhance staff awareness and demonstrate your commitment to cyber-security, cultivating a culture of safety.
8. Using ISO 27001 Audit Checklist to Test Efficiency
An internal audit will help you test the efficiency of your current policies, procedures and management system, as well as highlight your staff's preparedness for the final audit.
9. Having an Accredited ISO 27001 Lead Auditor Conduct the Audit
The certification audit is the final step in achieving compliance. If you have accurately conducted your internal audit, you would have appropriate time to make the necessary changes before the official audit. The audit is conducted in two phases, where the auditor will first perform a desktop review of all your documents and then perform an on-site audit to check the feasibility of your controls. If there are no significant non-conformances, you will be granted your ISO 27001 certification.
10. Planning for Certification Maintenance and Validity
To maintain the validity of your ISO 27001 certificate, you need to conduct yearly surveillance audits; Maybe the company will have to repeat the ISO 27001 process audit.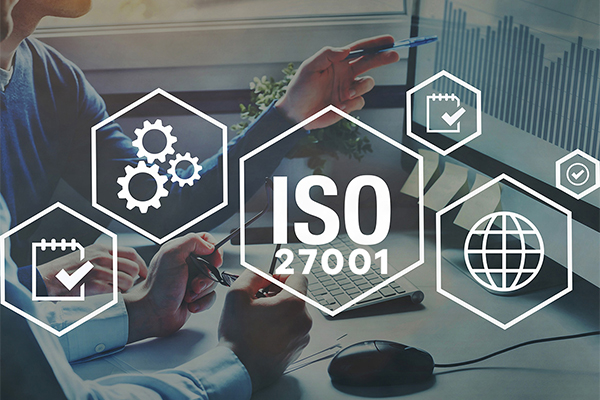 Make ISO 27001 Implementation Easy with Edara Systems Help
The checklist ISO 27001 compliance acts as a roadmap, helping to simplify the implementation process. Essentially, it teaches organisations to assign roles, conduct a gap analysis, develop and document parts of their ISMS, conduct an internal risk assessment, write a statement of applicability, implement the controls, train the internal team, conduct an internal audit, undergo a certification audit and plan for maintaining the certificate. If you need help getting ISO 27001 certified, Edara System can help you. To contact Edara System consultants just fill out the pop-up form on this page.