What are the benefits of ISO certification to an organisation?
With a membership of 165 national standard bodies, the International Organization for Standardization (ISO) is a non-governmental, independent organisation that brings together experts to share implicit knowledge. The ISO aims to deliver market-relevant, consensus-based international standards that provide innovative solutions to emerging global challenges. The ISO standards were developed to offer coordination, guidance, unification and simplification of criteria to help organisations increase effectiveness and reduce costs. Many countries willingly adopted the ISO standards out of a need to standardise quality and management parameters. The ISO makes documents with the required specifications, characteristics and guidelines that organisations can use to ensure their products or services are appropriately suitable for their purpose. Additionally, the ISO ensures that its recommendations are equally accepted by all member countries, thereby assuring standardisation. This article of Edara systems will describe ISO certification benefits for organisations.
ISO certification benefits for organisations
ISO standards are a compilation of national, international and industry-specific best practices. Experts from all over the world are hand-picked to form larger groups called technical committees. The purpose of the technical committee is to provide practical and technological advice. Similarly, the non-technical committees can include, representatives from the industry, affected stakeholders, academia and government officials. The purpose of the non-technical committee is to protect the public interest and characterise customer expectations. Each committee negotiates the different aspects of the standard, including its content, key definitions and scope. The final standard is developed through a consensus of committees, meaning that each ISO standard (ISO 9001 for example) contains guidelines that enhance quality, consistency and safety. If you want to know ISO 9001 meaning and sufficient information, click on the related link. When companies embrace the ISO standards, there are many benefits that they can reap:
Reliability; Benefits of ISO certification ppt
With an ISO certification, organisations can demonstrate reliability to the government, business partners, suppliers and potential customers. The technical definition of reliability is that a product or a system would perform its intended function adequately for the pre-defined period and will continue to operate in a defined environment without any side effects or failure. As many ISO standards focus on the safety and durability of products, acquiring an ISO certification helps companies demonstrate their compliance with international legislation and appropriate regulatory bodies.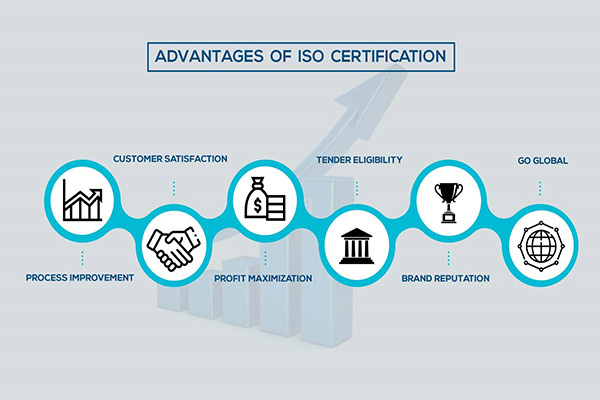 Improved performance; ISO benefits for employees and employers
ISO standards provide organisations with the guidance and knowledge they need to optimise their operations. The optimisation of operation improves efficiency. Many businesses struggle to perform optimally as they continue to rely on inefficient systems. Some businesses even require manual input on tasks, leading to time drains, resource mismanagement and decreased efficiency. Additionally, the lack of optimisation also reduces the company's ability to maintain a profit and creates a stressful environment for employees. Unavoidable errors bog down business operations due to mismanagement and employee dissatisfaction. The ISO standards (whether ISO 9001 or other ISO certifications) automate selected tasks and streamline others, helping business processes to become optimised.
Moreover, updated and accurate data is essential for a business to succeed. The ISO framework helps organisations take control of their data. By providing access to relevant and precise information, ISO standards help businesses remain compliant with federal and industry regulations, avoid costly errors and improve performance. Optimising operations ensure that employees always have access to relevant information, helping the business remain on track.
Better quality; Advantages of ISO certification to an organisation
ISO requires businesses to conduct in-depth assessments of their systems. As a result, issues that may negatively impact the product quality are identified before they become hazards. The ISO also suggest corrective and preventive actions to eliminate the root cause of these nonconformities, leading to consistency in quality.
Additionally, products/services are of superior quality as they are created as per the specification or characteristics outlined in the ISO standard. Hence, the product/service characteristics align with national and international standards.
The quality of products or services is also enhanced as the ISO requires companies to take control of their data, helping them integrate customer feedback. Hence, unique quality metrics are available to the company. Consequently, the products or services that are created are an appropriate fit for the customer's needs.
Increased revenue; ISO advantages for employees and organisations
Businesses, very often advertise their credentials after acquiring the ISO certification. ISO certification helps to enhance consumers' trust as potential clients see the ISO logo as a sign synonymous with reliability and good quality. ISO standard helps to improve the company's reputation, assisting customers to have greater confidence in their products and services. Additionally, many companies require their suppliers to be ISO certified, allowing them to win tenders and enter foreign markets. Even though entering a global market is a big step, the standards help in the movement of services, products and logistical technologies by making them compatible with international standards. Compatibility with international standards allows trade to be easier and safer.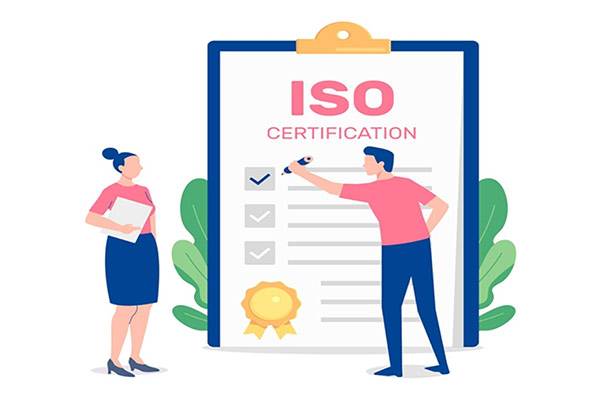 If you want to know more about ISO 9001 cost, in that related link we've given you sufficient information.
Risk reduction; What is ISO certification's benefits?
One of the most significant benefits of ISO standards for organisations is that it helps to manage and mitigate risks. By conducting a detailed assessment of historic issues, their documentation and reports, companies can identify patterns and root causes of non-conformities. The identification of these areas of weakness allows companies to eliminate these issues by applying industry-tested corrective and preventive actions.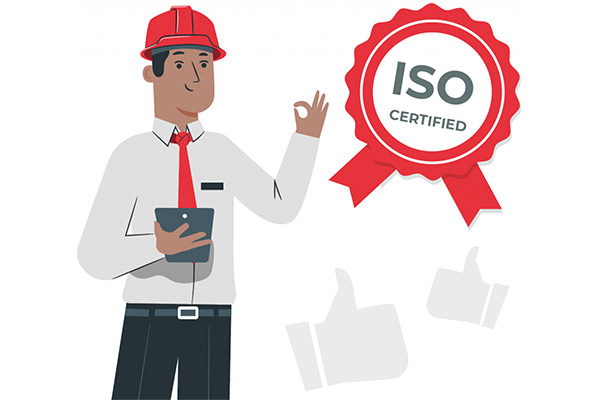 Sustainability; benefits of ISO certification to an organisation
Sustainability has become important worldwide, and organisations that are committed to appropriately dealing with social and environmental challenges are lauded. ISO standards help businesses to understand how they are utilising their energy and resources. Moreover, ISO standards also guide businesses to control their waste. These steps greatly benefit the environment and the local community where the organisation is physically residing.