What are the benefits of ISO 14001 EMS?
Today more than ever, it has become increasingly important for organisations to demonstrate that they are mindful of their environmental impact and have systems in place that will control risk and reduce their ecological footprint and lower costs, increase efficiency, and improve performance within the organisation. Stay tuned with Edara systems.
Benefits of ISO 14001:2015, The newly revised EMS ISO for construction
Organisations implement iso 14001 to formalise this process and recognise their actions. The benefits of implementing an ISO 14001:2015 EMS are significant for any organisation. Organisations that have effectively implemented an ISO 14001:2015 EMS are seeing direct benefits in terms as follows.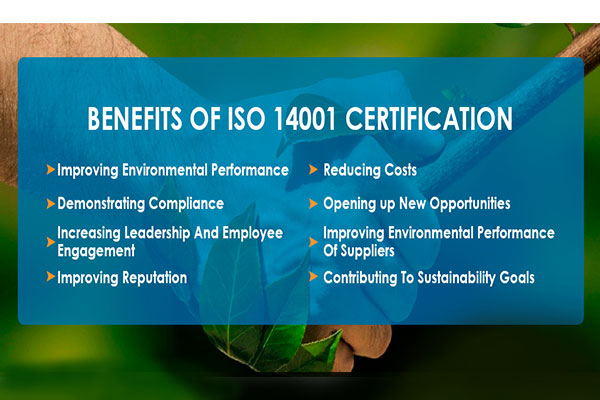 Better company image and enhanced credibility, the first benefits of ISO 14001 (EMS)
Nowadays, more often than not, large corporations and government entities make ISO 14001 a requirement in their invitations to tender (ITT). The main reason is that they are familiar with ISO 14001 advantages and benefits of an EMS. Not having it eliminates your organisation from being considered right off the bat. If it is not a formal requirement, the contracting party will still have questions and will inquire about how you handle the environmental aspect when performing your work.
More and more, customers are showing concern about the environmental practices of the organisations whose products and services they use. The best way to reassure your current or potential clients is to have a clear, verifiable EMS to identify and control these impacts. If you are eager to get more information on Auditing environmental management system ISO 14001 definition , we are with you at Edara systems.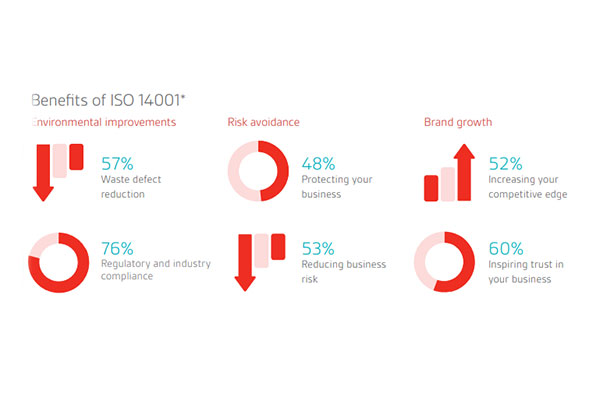 This will go a long way in enhancing your company image, helping you maintain an excellent public idea, and improving your relationship with all stakeholders. This will, in turn, be reflected in your interested parties' market share, which, as a result, will see itself significantly boosted.
Having environmental legal issues again? One of the advantages of ISO 14001 is complying your company with legal requirements
One of the most significant advantages that can be gained from implementing and benefits of ISO 14001 is that it provides you with a framework for identifying, monitoring, and compliance with the numerous environmental obligations that pertain to your organisation's processes. This is not to say that before getting certified, your organisation was not doing its best to abide by the environmental laws that apply to it. It is important to search about ISO 14001 certification cost, Because you can manage all the expenses.
However, after certification, you will have a proper system to ensure and maintain compliance at all times. Furthermore, implementation means that you went out of your way to establish a proven framework for identifying and complying with the different legal, regulatory, and contractual requirements to remain compliant at all times. This is a clear indication that cares about the environment, considerably boosting your brand image and credibility.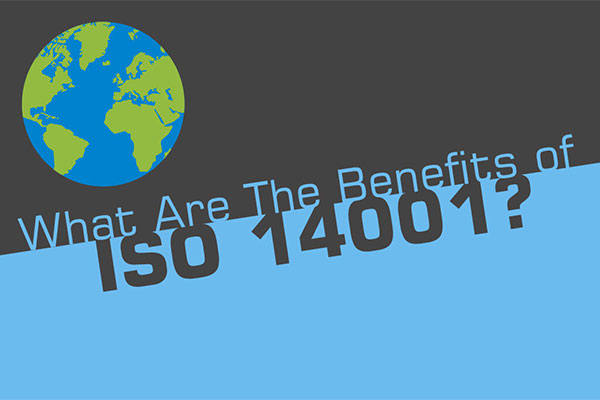 Manage your construction company costs with ISO 14001 advantages, the best offer for Australian engineers!
In today's global economy, where competition is fierce, and profit margins keep getting smaller and smaller, every organisation's goal is to reduce costs. Cost control may not be the first thing that springs to mind when talking about an environmental management system requirements (EMS), but they are more connected than they may appear on the surface It is one the most important part of benefits of an EMS. We don't think of the liability costs of fines, reparations, and clean-up until we end up getting hit with them. However, these things do happen because mistakes, oversights, and sometimes plain disregard do occur from time to time in life.
This is where an EMS comes into play, by ensuring these occurrences are reduced to close to none, through its practical and systematic identification and control of such situations. In addition to that, the improved function of the EMS is always running in the background to help with cost reduction by striving to conserve the energy and input material requirements of your organisational processes.
ISO 14001 benefits; Higher success rate in your company with changing workflow
In your efforts to implement the above improvements, it is essential to ensure you are using sound, accurate data, a vital element of the ISO 14001 audit and standard. While putting these improvement activities in place, you can significantly improve the likelihood of them succeeding on the first attempt by tracking their improvement using good data collection.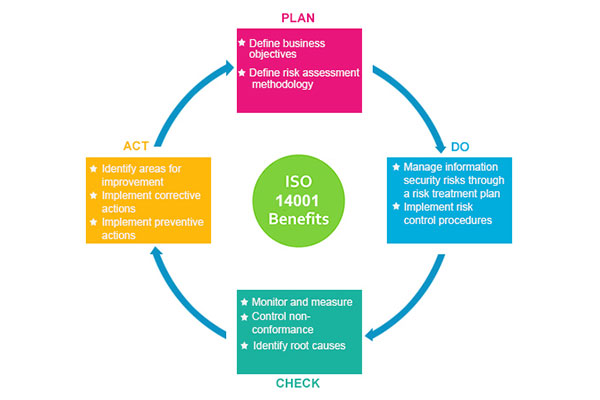 If the initiative does not go as planned, you will have the benefit of finding out right away so that you can take corrective actions for faster recovery. This can help avoid wasting additional resources such as time and money.
Allowing quicker improvement of processes with the implementation of the environmental management system
The fundamental continual improvement element and benefits of ISO 14001 requirements (benefits of an EMS) can be harnessed to help your organisation go from relatively minor improvements to enhance your organisational processes as a whole. With the help of these systematic processes, you can further grow your public image and lower your costs, as previously explained.
Encouraging your employees to continuously operate in this way will enable them to more easily identify new and better ways to minimise their environmental footprint and save time and resources with every process they improve upon. When employees are immersed in a culture that empowers them to strive towards shared improvement goals, the overall level of genuine engagement you get from them is far superior to what you find in traditional settings. Quality Management System (QMS) is one of the important certifications for all of organisations. It is very similar to EMS, so if you want to get more acquainted with ISO 9001 meaning click on the related link.
Benefits of ISO 14001; L
owering
employee turnover in a construction site
As mentioned above about ISO 14001 advantages, the more you involve your employees in improving the organisation, the more they will tend to be engaged in other areas of the business. Employees will always naturally lean more towards a potential employer who demonstrates care and concern for the environment it operates in, as opposed to one who puts the bottom line first and at all costs.
Studies show that productivity is higher and retention rates more excellent when employees are engaged and working towards a common organisational goal. It is even more so when that common goal is for the greater good, something bigger than themselves, or even the organisation.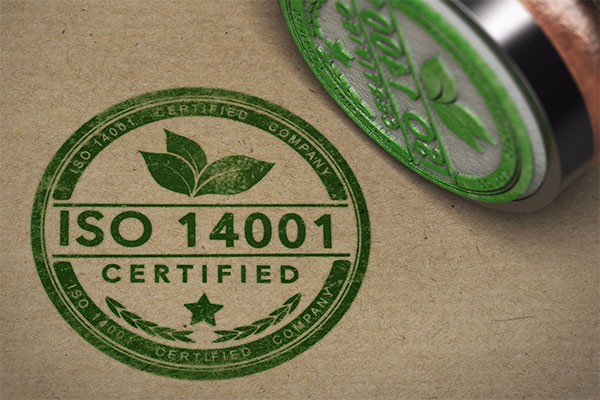 That costs far less to retain employees than it does to go through recruiting and training new ones. As a result, every penny invested in making current employees feel more engaged is worth far more in savings for the organisation. However, you look at it.
Implementing an EMS using the ISO 14001:2015 requirements can only positively affect your employees, operational efficiency, balance sheet, and most of all, on the planet. What's more, it is tax-deductible; so, if you think about it, it will only cost you time. If you don't have the time, we do. Our expert certification consultants can relieve you of this burdensome process, so you can focus on what matters most to you and your organisation.