What are the benefits of ISO 9001 quality management system?
The benefits of ISO 9001 are often underestimated. Organisations of all sizes have greatly benefited from using this standard by uncovering tremendous cost and efficiency savings. Successfully implementing the quality management system in construction is not about creating a bunch of complex and difficult-to-manage procedures. The objective is to create a practice management system that is adequate for your organisation.
With proper support from your employees and effectively tapping into their working knowledge of the processes of their respective roles, you will end up with a system that will continually improve all areas of your organisation. If you are looking for a reputable company in Australia to obtain ISO 9001 certification, Edara System as the best ISO certification company in Australia, this service is available to you. 
Benefits of ISO 9001 certification; Quality management system in construction
People who are concern about the growth of their organisation, have to know a lot about ISO 9001 benefits. That's because here we bring an explanation of the six main benefits of an ISO 9001 definition and why it is essential for your organisation:
1-QMS (ISO9001) improves your image and credibility, benefits of ISO 9001 certification
Due to it being an internationally recognised standard, ISO 9001 has positioned itself as the basis of quality management design throughout the globe and has replaced every one of its predecessors. It has become common practice that when an organisation is considering different suppliers, it would require them to have a Quality Management System based on ISO 9001 for them to be shortlisted.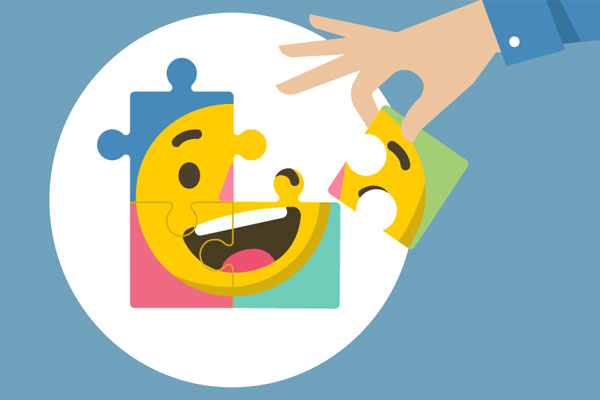 In Australia, it has become a rule of thumb when competing for work with the public sector. This makes quality management systems construction a highly effective marketing tool.  If you are interested, we suggest you to read ISO 9001 certification cost for growth of your company.
2-The implementing quality management system in construction substantially improve customer satisfaction, benefits of ISO 9001
Improving customer satisfaction is one of the foundational quality management principles of the ISO 9001 requirements, with at its core planning for and striving to meet and exceed customer needs. Customer satisfaction improvements lead to higher customer retention and repeat business, as happy and satisfied customers are two of the main prerequisites driving customer loyalty.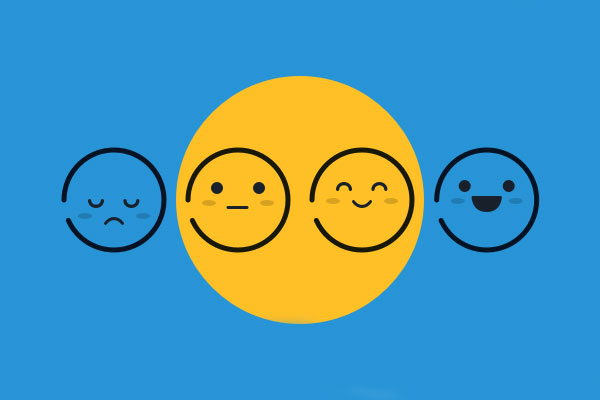 These types of clients are more likely to be willing to give your other products and services a try and would require very little convincing given your flawless track record with them.
3-Benefits of ISO 9001 QMS certification, It makes for better process integration‌
Thanks to ISO 9001 audit procedure process-based approach, you'll get a 360-degree view of your processes and their interactions, facilitating the identification of efficiency improvement and cost-saving opportunities. Far too often, procedures burdened by process handoff inefficiencies are kept in place. With ISO 9001's global view of the entire operation, the resulting wastage is eliminated.
This improved process flow gives rise to driving efficiencies towards minimising errors and subsequent reworks, which increases cost savings.
4- Benefits of iso 9001 quality management systems construction, It enhances evidence for decision making
Another ISO 9001 benefits (quality management principle) is encouraging the use of evidence-based decision making. When your decisions are driven by evidence, as opposed to uneducated guesses, the focus is on applying resources to the areas that are certain to enhance efficiencies and drive up cost savings with minimal risks involved in determining what works and what doesn't.
Furthermore, by keeping your finger on the pulse of the improved process, you will be able to quantify, based on complex data, how much improvement has taken place. If you Think your organisation needs QMS to development, you truely have to read ISO 9001 stage 1 audit.
5-QMS cultivates a culture of continual improvement; ISO 9001 benefits
One of the benefits of ISO 9001 quality management principle is continual improvement. Cultivating a constant improvement culture to better your organisational processes and output will unearth efficiencies and cost-saving opportunities and encourage the use of systematic methods when issues arise to reduce their impact and minimise recovery timeframes. Environmental management system certification or  ISO 45001 is one of the close concepts to QMS.
By following this method consistently, day in day out, your organisational processes will be subject to a continual finetuning process that will immensely benefit your overall operation over time.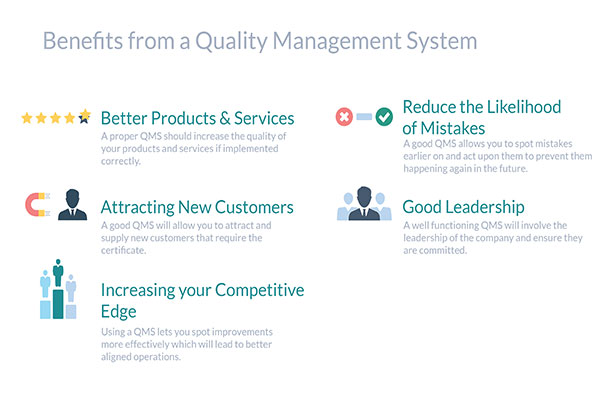 6-Employee engagement, the final result of implementing quality management system in construction companies
Studies show that the implication of employees in the improvement of the processes that relate to their jobs has a direct correlation with their happiness and engagement at work. When you think about it, it makes perfect sense that the employees that are directly taking part in a process are in the best position to identify its areas of improvement.
Moreover, when it is time to test and further develop these improvements, who better than them can accomplish this task effectively? It has been proven over and over that engaged employees have higher productivity rates. Engaged employees will help your organisation in its improvement and cost-saving efforts; being aware of the fact that the quality of the processes depends on them, empowers them and motivates them to want to do better.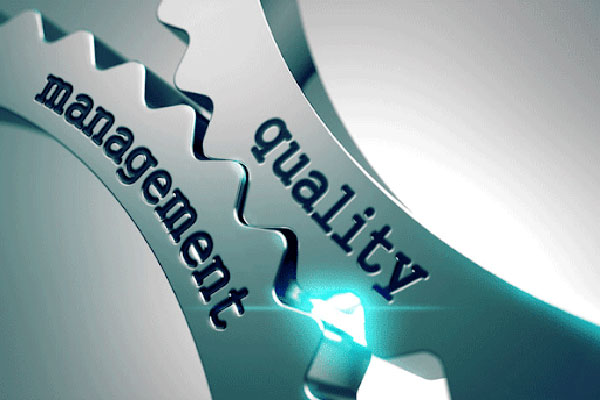 What are the benefits of ISO 9001? Quality management systems construction
Implementing an effective and robust ISO 9001 Quality Management System in construction (QMS) will help you turn your focus to your organisation's essential and often underestimated areas and drastically improve efficiency. Your pre-existing management processes that are already used throughout your organisation will not go in vain, as they will be used as the foundation that your optimised processes will be built on to strengthen your systems, increase productivity, and drive up profits.
This, in turn, will improve your customer acquisition and retention. All these benefits can truly transform your organisation inside out, providing you with the work during the implementation phase. The initial implementation phase can be tricky and challenging, and most organisations don't have the stamina or simply do not see the value in putting in that much leg work without getting instant results in return. Others simply don't have the human resources to dedicate to such a demanding process.
This is why many decide to hire professional certification consultants who take the boulder off their shoulders and guarantee an optimal implementation. Every organisation is different and different needs and resources. The option you end up choosing for your 9001 QMS implementation will depend on the various variables above. Ensure you take them all into account before making your decision.